After the Best Buy, now AT&T has cancelled all the pre-orders for Samsung Galaxy Fold. Today, AT&T has sent emails to all the customers to inform them the company has automatically canceled all the pre-orders. Samsung is taking too much time to declare an official release date for Galaxy Fold, and that is not in favor of customers. Many time Samsung said the company is working on a proper solution, and soon it will declare launch date. But that is not happening soon, that's why AT&T finally decided to take this decision. AT&T said it would refund all the credit if charged and will give a $100 promotion card within the next 60 days in customers account.
In the previous mail, the company said, it is working on the issue, and soon it will come up with the final launch date. In the last few weeks, we are getting too much news about the progress of the Galaxy Fold. In the recent interview, the Samsung spokesperson promised that the company would soon announce the release date. Many estimates it might relaunch in July with improved quality and South Korea be the first country.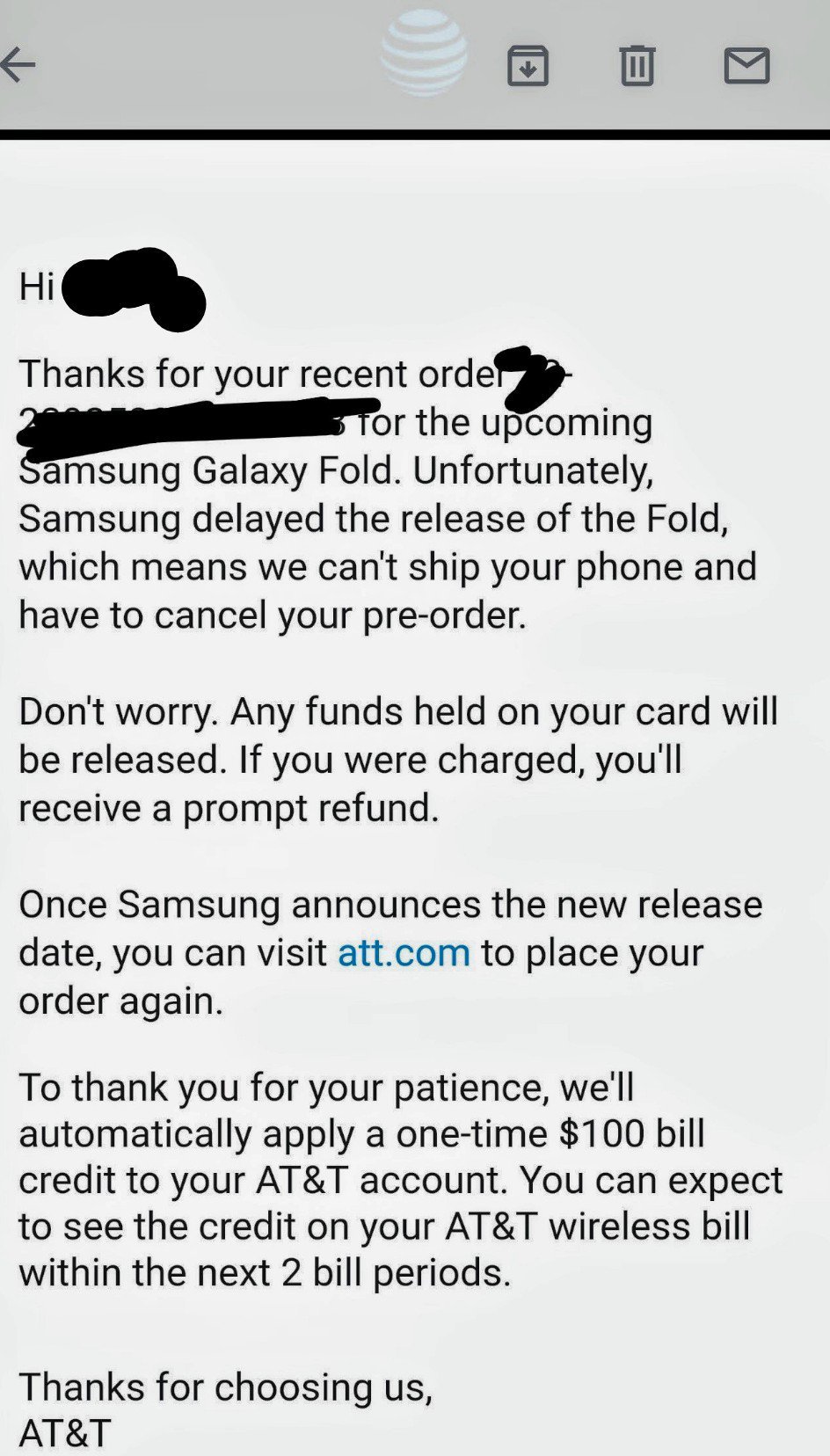 The other retailer, Best Buy, has already cancelled all the pre-orders and said the company would notify customers if there is news from Samsung. Last month, Samsung requested all customers to confirm their orders and be patient. Most of the customers are now waiting for the official date and received reward points as a goodwill gesture from the company.