The latest Samsung Galaxy A70 software update comes with a support to Type-C headset. The USB Type-C headset will allow you to connect to the charging port by using a USB-C on your smartphone. These headphones came into the light when most of the companies abandoned headphone jacks for the wireless earphones. Samsung started it with Galaxy S8 & S8+ support for Type-c headsets and new Galaxy S10 series also supports it. The Galaxy A70 has 3.5mm jack to connect headphones, but still, Samsung updated the phone for the support to Type-C headset.
The new firmware A705GMDDU3ASI2 is now rolling out in India, and it counts 648MB weights. It brings the latest Android's September 2019 security patch. It is a major update for Galaxy A70 after the Night mode feature with a QR code scanner seeded on the device. The other notable changes on the device are improvements to the camera & fingerprint recognition. It enhances camera picture quality & to improve the performance of fingerprint recognition. Also, as per the changelog, the overall stability of the functions & total security of the device has enhanced by fixing minor issues.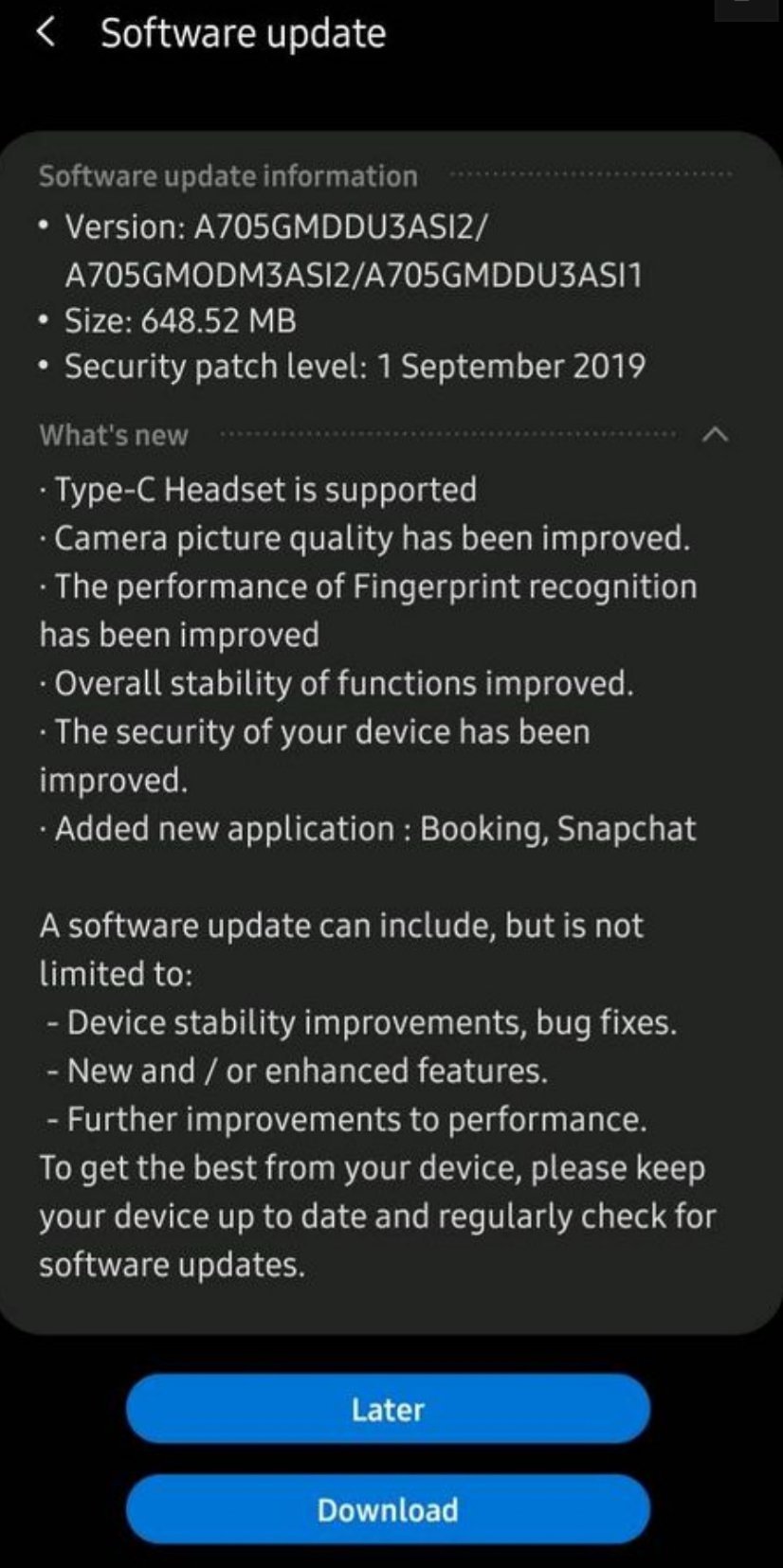 Like some previous Samsung updates, the company has installed Booking & Snapchat apps on the Galaxy A70. If you don't want them then you can uninstall both apps to free some memory. The new firmware is now rolling out in India via OTA. To get the latest version, go to Settings and head to Software update and download it manually.