It's kind of easy to see live cricket matches on Apple Watch or Galaxy Watch. In my previous article, I have deeply covered how to watch a live cricket match on these premium watches. It is possible because those devices allow internet browsers to open any website. In that way, you can access the respective website to play a match. On the other hand, affordable watches are trying to catch the trend with new features.
The boat has come ahead and offered a live cricket score function on its new watches. The function is now available on Boat Storm Pro, Wave Pro, and Xtend Pro, where you can see live cricket scores. The first stage will show you the current score between Indian and other team matches. If there is a match for the Indian team, then it will show the score.
The feature will not work for any other cricket teams, so if there is no match for India, then it is not a useful function. For Indian users, follow these simple steps to get a live cricket score on any of these above-mentioned smartwatches.
1. Open the Boat Crest app
It is the first app to pair your Boat watch. Download it from Play Store or App Store, and install it. Don't get the Boat ProGear app, you just need the Boat Crest app.
2. Open Cricket Score option
On the first page or homepage of the app, you will see the cricket score icon. It is located in the upper-right corner. Open it.
3. Enable the option
After the second step, accept the disclaimer or terms. Finally, activate the option by clicking on Enable Now button.
4. Activate score push to watch
Again you have to activate the first option on the next page, which is 'Enable score push to watch.'
5. Adjust other options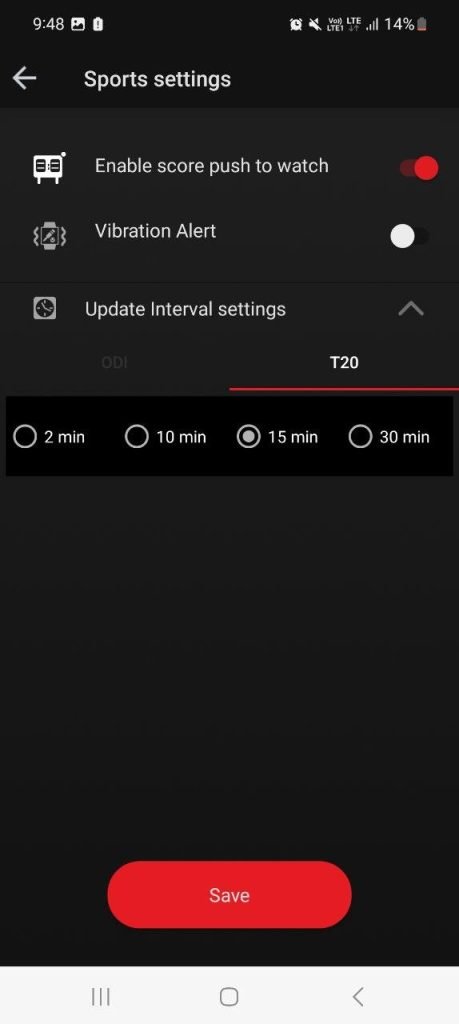 There are many other options to choose from. You can enable Vibration Alert & update interval settings. Vibration Alert will vibrate when there is an updated score.
6. Choose ODI or T20 cricket format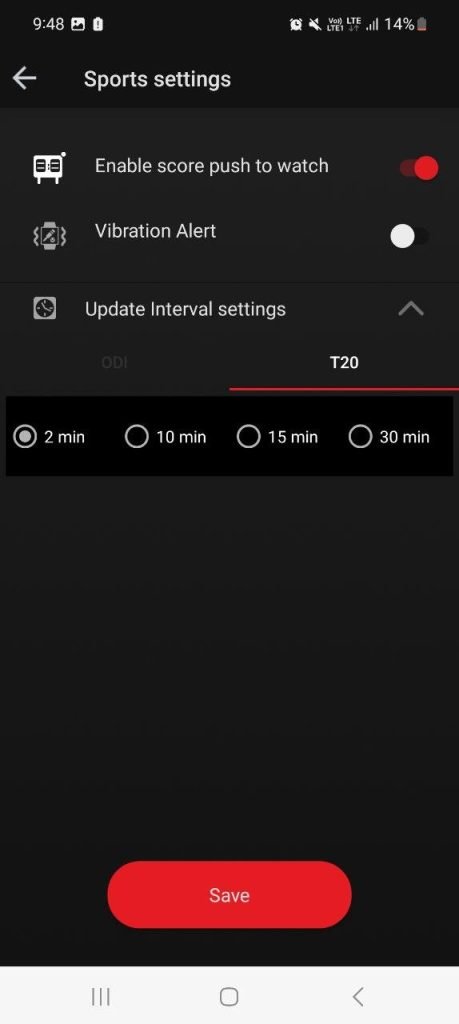 In the final Update interval settings option, you have to choose ODI or T20 cricket match. If the current series is ODI, then choose it, or else choose the T20 series.
7. Select interval time
When you select cricket series, then select update time. If you select 10 minute which is by default option, then you will get an updated score every 10 minutes until the match finish.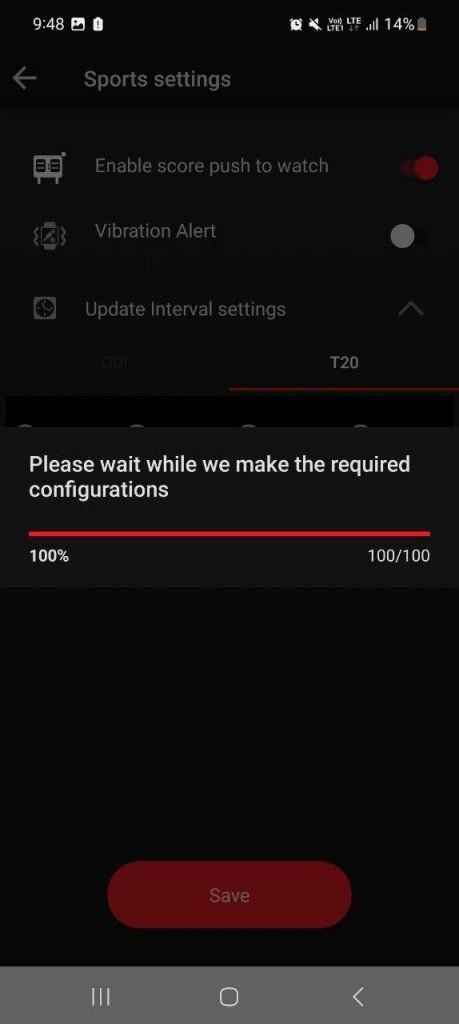 After setting all the settings, finally, click on the Save button. Now when there is a current match, you will receive all the updates with a live score. You can see the result on your smartwatch.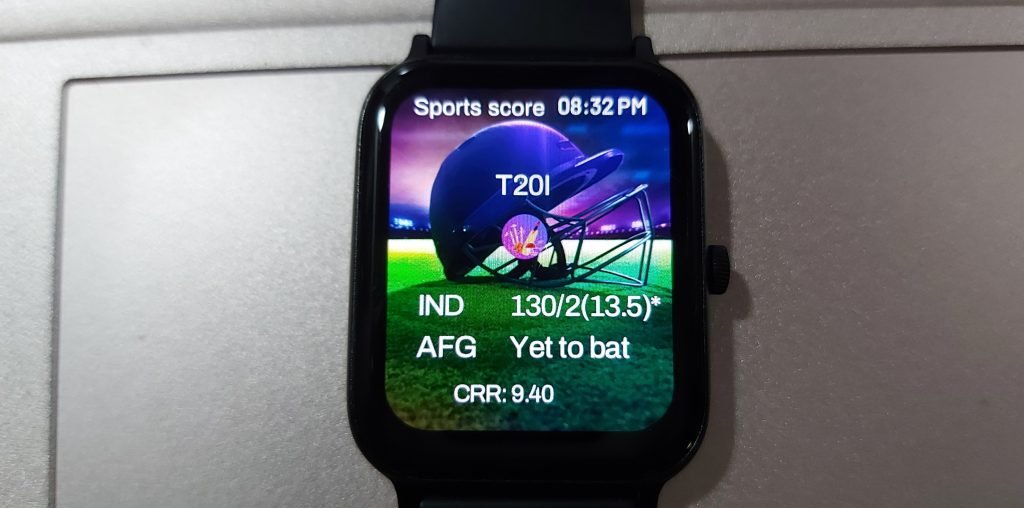 To see the live score on your watch, slide your finger from the bottom to up on the main display. It will show the current score with runs, wickets, overs, and run rate.