The fifth-gen Galaxy Watches are now here, and many users have already received them. The big announcement at the event is the new Galaxy Watch 5 Pro smartwatch. By discontinuing the previous Classic variant, the company has now added the Pro model. As the name suggests, the new model has received extra cheese from the company. Even though it has many new functions, it is the same in other areas. Like its Wear OS 3.5 software and other services. It also has the same method to control app notifications and other alerts.
In our last article, many users requested me to write about the notifications and alerts. The users want to know how they can use WhatsApp on the new Watch 5 and its Pro model. Well now in this article, I will step by step explain how to use it.
In the last couple of years, Samsung has improved all its smartwatches. After Galaxy Watch Active 2, the company has improved App notifications. And now, you can see texts, images, emojis, GIFs, stickers, and more files.
Now with fifth-gen Galaxy Watches, the experience has reached new heights. It became easy to handle all your WhatsApp chats from the smartwatch. So here I will tell you how you can use WhatsApp on the new Galaxy Watch 5 & Watch 5 Pro.
WhatsApp on Galaxy Watch
1. Go to the Galaxy Wearable app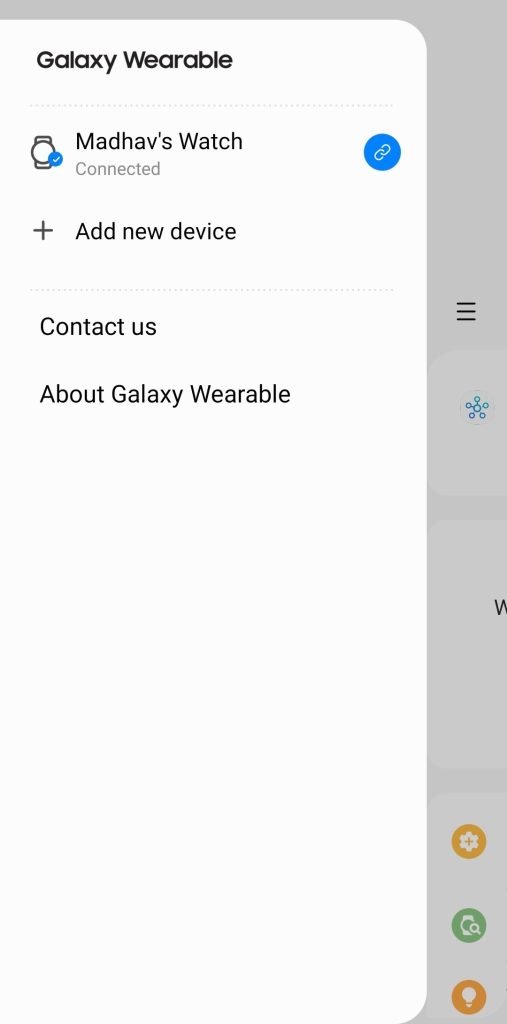 If you have paired your watch with this app, then you know about it. The necessary settings are here and you have to use them.
2. Tap on Watch Settings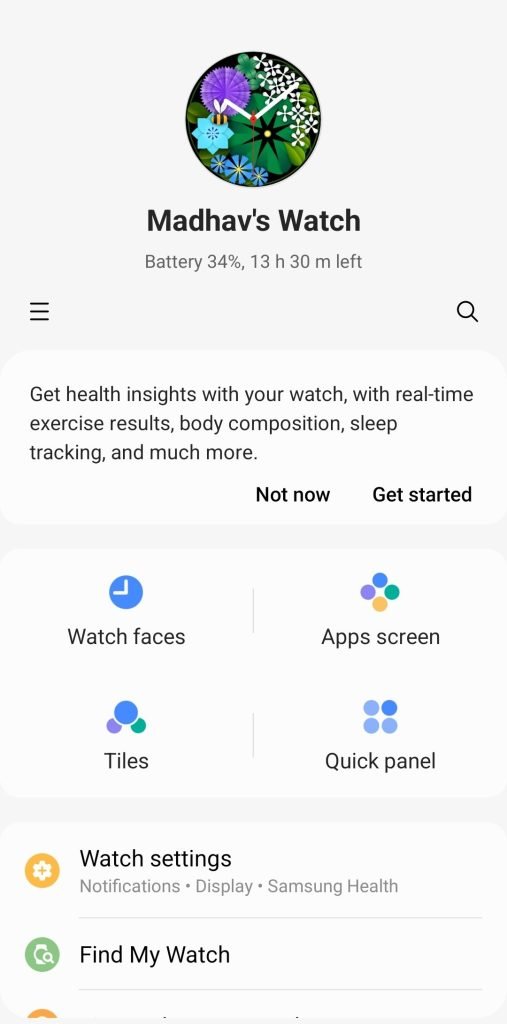 All your watch-related settings have been located here. Tap on the Watch Settings to make changes.
3. Enter to Notifications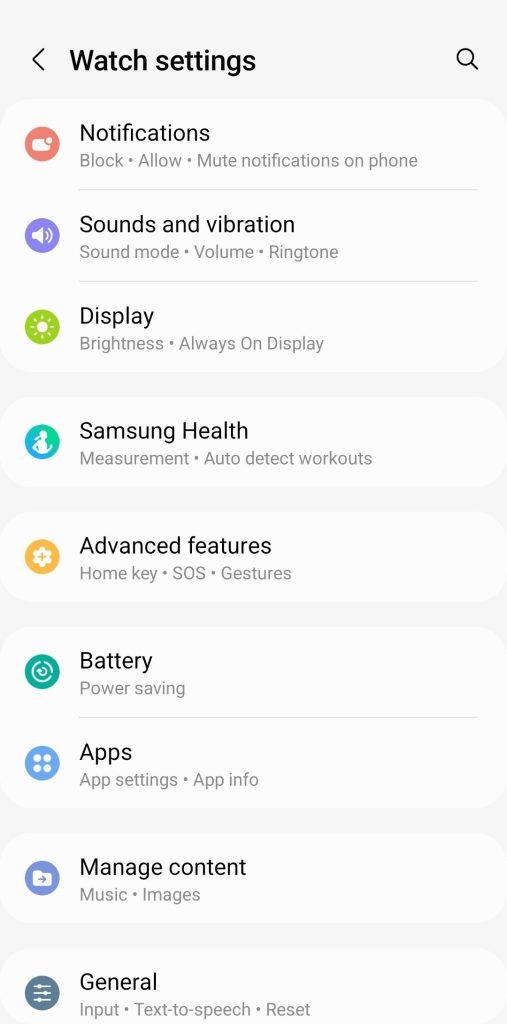 Inside the Notifications section, you can find all the settings that impact incoming notifications.
4. Head to 'Show Phone Notifications on the Watch'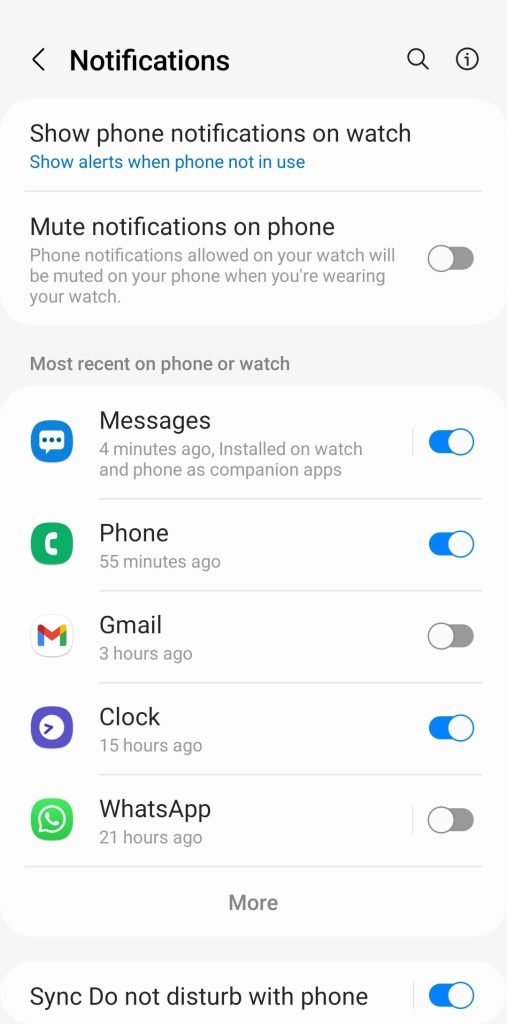 You have to permit the phone to show phone notifications on your watch, so open it.
5.Enable 'Show alerts even when phone not in use'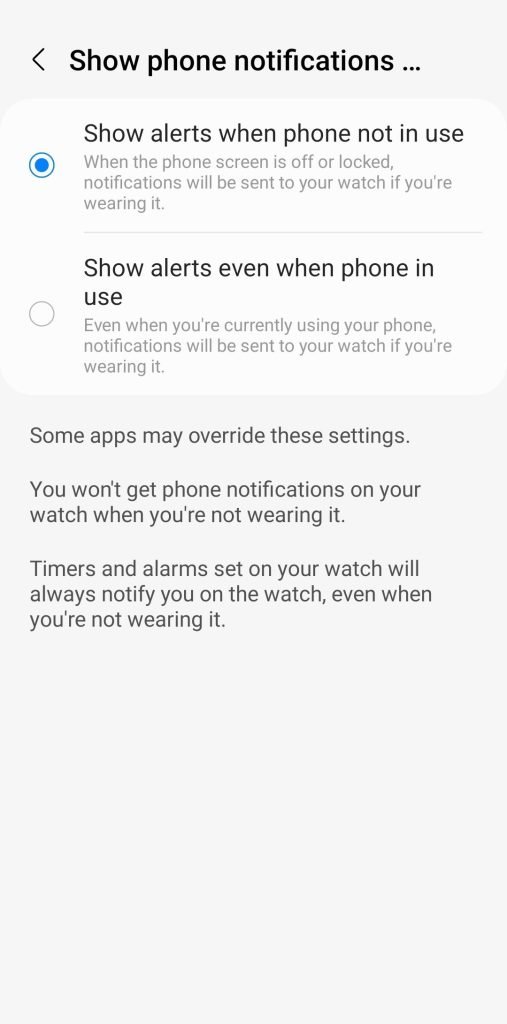 If you don't enable this function, then the watch will not show the alerts if you are using a phone. It is better to keep it enabled.
6. Enable WhatsApp
Now come back to the Notifications to enable the app. To do that, you can find the WhatsApp app from the listed apps and activate it.
Necessary Steps
1. Enable the Auto-download option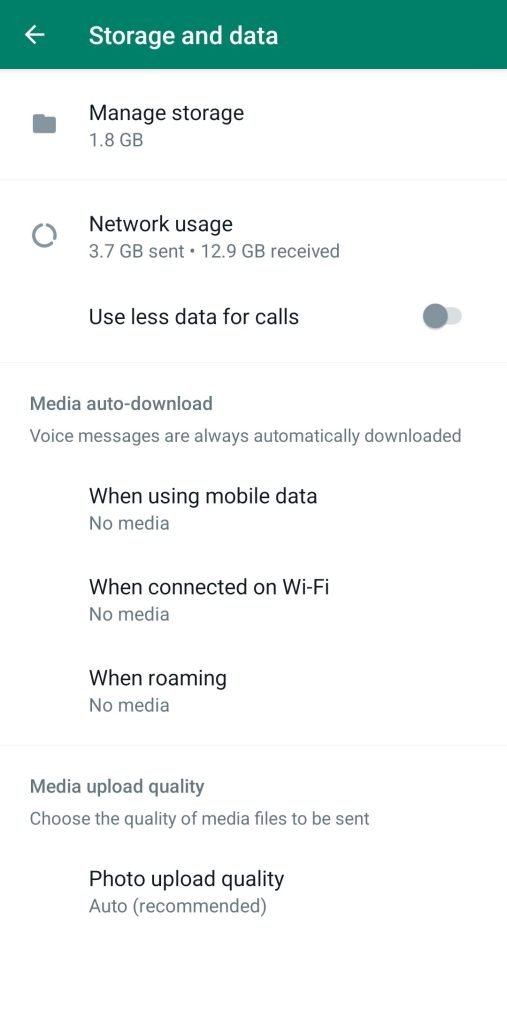 This option is available on your WhatsApp. If you have disabled it, then enable it. When you activate it, then you will receive all the images and videos on your watch, otherwise, it will fail.
2. Read Notifications Aloud
The settings are available on the watch. To activate it head to Settings – Notifications. When you enable it, then you can hear the incoming messages using earbuds or a speaker.
3. Mute Notifications on Phone
After activating it, you will not get disturbed on your phone, but you will receive messages on the watch.
4. Turn on Screen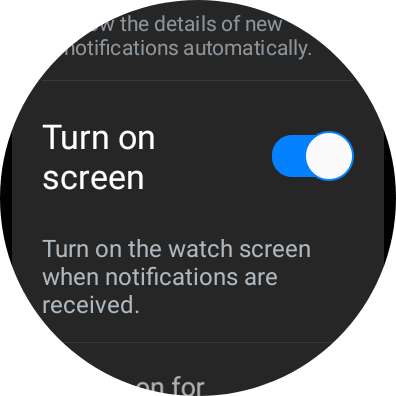 You will find this setting in the Notifications section of your Galaxy Watch 5 series. It will turn on the screen when you get a new notification.
5. Use Voice or smart replies to answer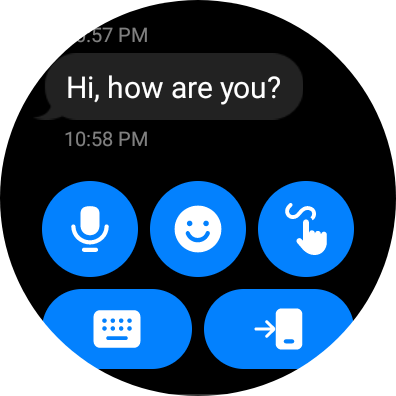 It is a premium smartwatch by Samsung and it has everything that you need. You can use Google Assistant, Bixby, and smart replies to answer the message. Samsung has also provided a QWERTY keypad, but you also have other choices.
I think I have covered all points in this article. It is the best way to connect with your friends and family and answer their chats.