The smart widget function has finally reached the first generation Galaxy Fold smartphone. The function has been seeded on the new Galaxy Z Fold 2, Fold 3 & Flip 3 devices in their latest updates. Now the feature has come to the first-ever Samsung Galaxy foldable phone in its newest update. The company has also sent a June security patch with the package that squashes known bugs on the device.
With the smart widget function, users will save extra space on the screen. It smartly combines all the essential widgets in one format and displays useful information. To enable the smart widget function, hold the wallpaper or empty space on the main screen. Next, it will show you the widget section where you can activate it.
In the last few updates, Samsung is releasing new settings in the Apps from Unknown Sources section. The new option will help to prevent malicious apps on the device and provides extra security. You can also manage the list of blocked apps from the settings.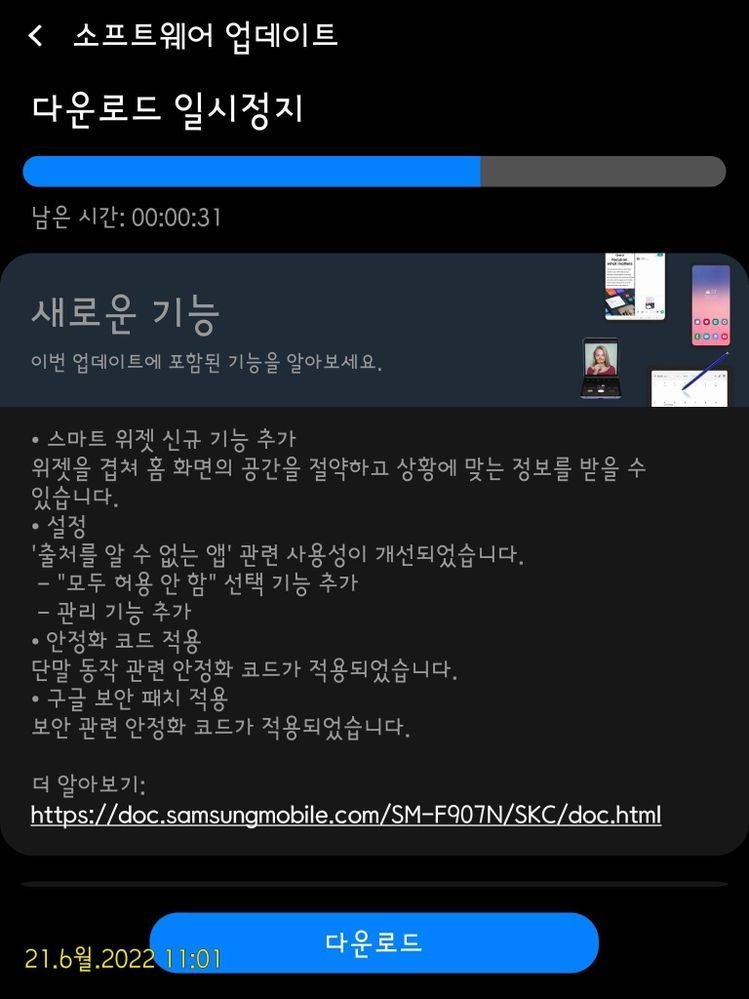 The new setting has come to all the flagship models in the last few days, and now it has been released for Galaxy Fold. The changelog for devices in South Korea only shows this feature, but it is missing in the other countries. The users in other countries should see this option in the Unknown Sources section.
Finally, Samsung has improved the overall quality of the first-gen foldable phone by removing minor issues. The latest firmware version F907NKOU3HVF2 is available to install in South Korea. It may soon release in other regions in the next few days.