The world is now fighting with Coronavirus. All the governments are asking to stay at home or take all the necessary precautions. Fitbit has done the same and requests users to take care of health & wellness. Fitbit CEO & Co-founder James Park has today sent a letter to all Fitbit users to spread the awareness about the COVID-19. He said the company is working with various research institutes & healthcare communities, where Fitbit shares user's data (not personal) for better study.
As per the research by Scripps Research Translation Institute, it has found that Fitbit is significantly better at finding influenza-like illness when the users wear the Fitbit wearables. Fitbit doesn't have shared more data about this research, but the company says it will provide data to institutes who work to fight against COVID-19. James Park has also announced free 90 days trial of Fitbit Premium for all the users with 40 new premium content along with 150+ workouts from third-party companies. In these 90 days, users won't be charged, and they can cancel it anytime.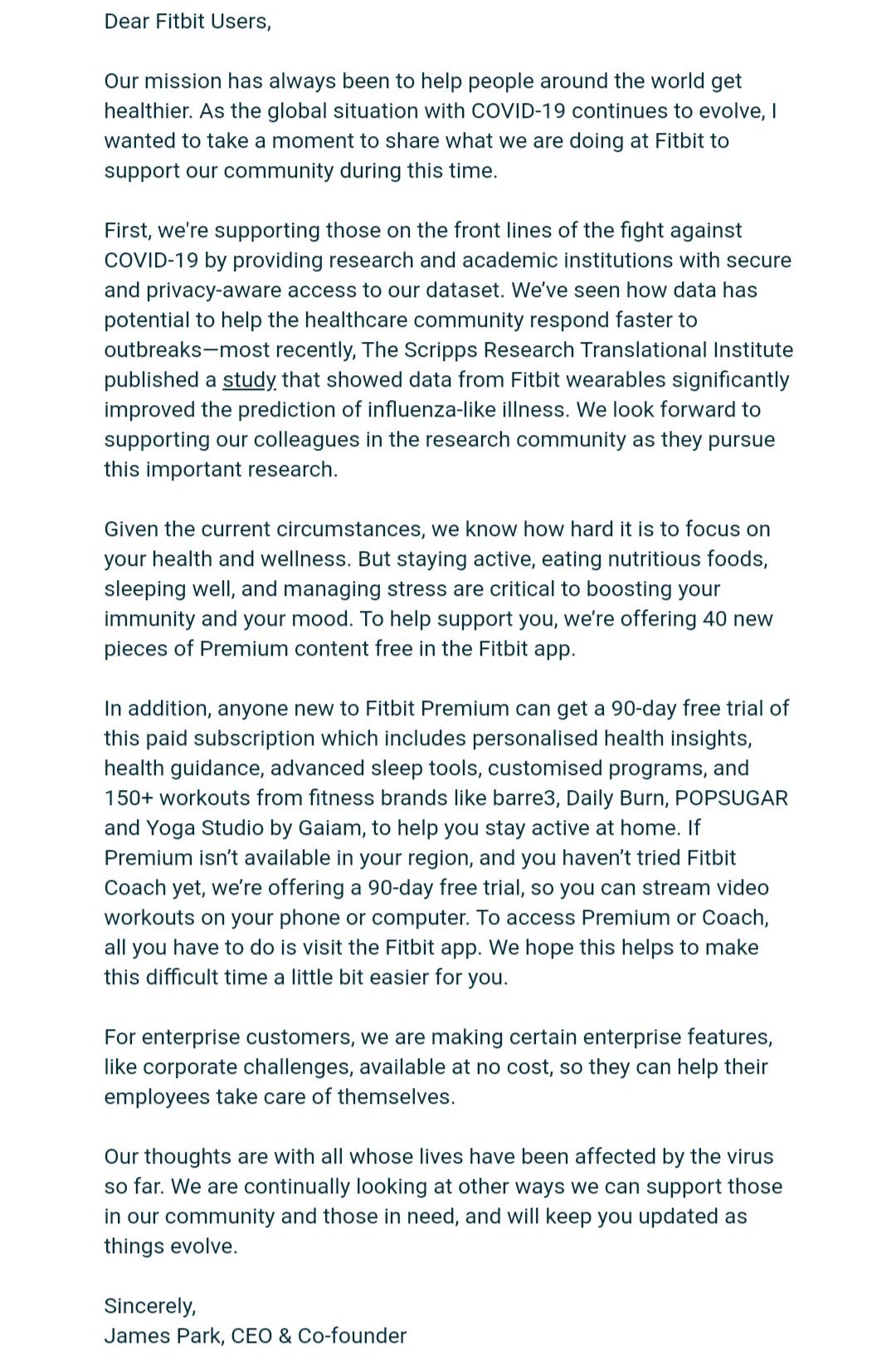 In this situation, staying fit is the only option, so he requests people to eat healthy food, sleep well, stay active, and manage stress. Premium membership is also open in those countries where Fitbit hasn't launched Premium or Coach services. Users in these countries can stream videos on their phones or computers. The Enterprise users can also unlock the feature at no extra cost to help their employees or colleagues.