We can say that Galaxy S22 series is today's best Android smartphone. It can easily beat the OnePlus 9 series & Google's latest Pixel series. Samsung has stored lots of memory, a new Qualcomm 8th Gen processor, 12GB of RAM, a high megapixel camera, even a bright and natural display screen, and a long-lasting battery. These all specs make it a suitable phone to play console-quality games. High-quality games are always the first choice of Samsung users. The developers have also offered great benefits like free in-app items or free upgrades for Galaxy S & Note users.
It will be fun to sort out the best games for Galaxy S22, Galaxy S22+ & Galaxy S22 Ultra. If you go to the Play Store and install any game from it, then you know, the performance will always be great. Still, if you have bought a monster phone like Galaxy S22 Ultra, then you should go for high graphics games with console-quality performance.
I am not talking about God of War or Destiny, but you should download great performers. I have listed below the top 10 games for Galaxy S22 series to make it easy for you.
1. Ninja Arashi 2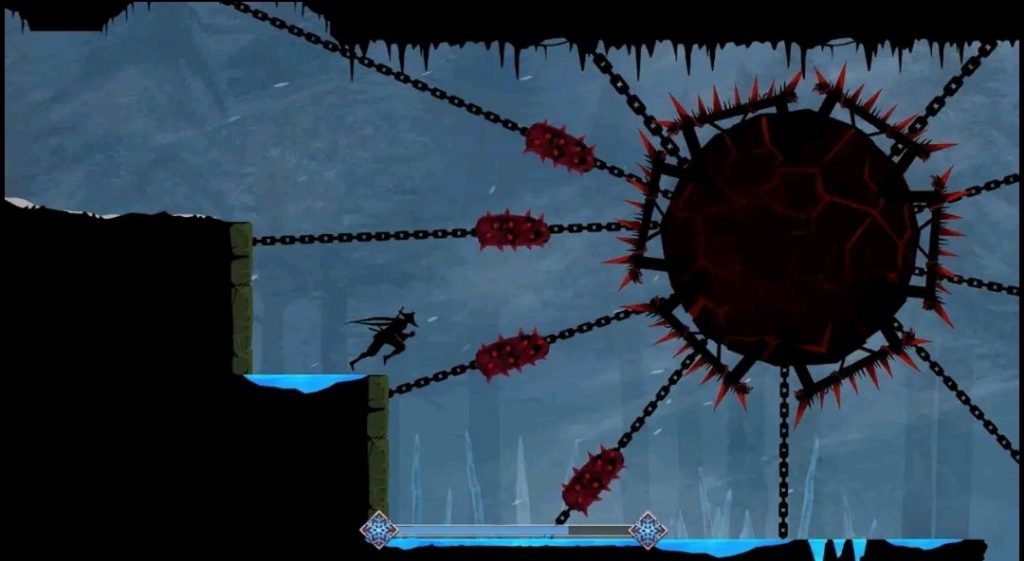 In this new Ninja warrior game, you will see another world of ninjas. It starts with the sad story of Ninja Arashi, whose son has been kidnapped by evil people. He should go through many challenges to rescue his son. The first part of Ninja Arashi was quite addictive and successful in the Play Store.
With the second season, you will experience the same level of energy in all the areas. In the second season, the story continues with the main character rescuing himself from Dosu. Now, he should continue his journey to rescue his son.
Download: Ninja Arashi 2
2. Shadow Fight 4
It continues the legacy of a Shadow Fight game series. In the original game, the graphics and characters were childish to look at, but season by season, developers have worked hard to give it stunning graphics and characters. The graphics design looks realistic, and the gameplay will not fail you.
It's an online 3D game to participate in free combat. You should apply all the skills to make yourself a victorious hero in combat. It arranges multiple tournaments, 2v2 battles, or independent fights with friends.
Download: Shadow Fight 4
3. Chameleon Run
You may have played plenty of running and racing games on your previous devices. Here, I am showing the new physics-based running game that will amaze you with its performance. It is a new concept in the racing genre with a new twist in the plot.
You have to run from one platform to another platform without falling. Sounds easy right? Well no, you have to jump on the platform with the same color. And also the colors will follow you, so you should change the color before it hits you. The graphics, sound, and gameplay are challenging. It is $2.99 in the Play Store.
Download: Chameleon Run
4. Life is Strange
Another masterpiece from the Square Enix team with worthy gameplay and nice graphics. It is a decision-based game, where your all decision will make an impact in-game later. When Max Caulfield realizes she can rewind the past, then she does that to save her friend. The decision will lead her into many mysteries, which later, change the story in the past, present, and future.
Also, rewinding the past, doesn't sure solve the problem but creates another one. The storyline is well-written with a stunning soundtrack. You should try this five-episode-long Life is Strange game on Galaxy S22, S22+ & S22 Ultra.
Download: Life is Strange
5. Rebel Racing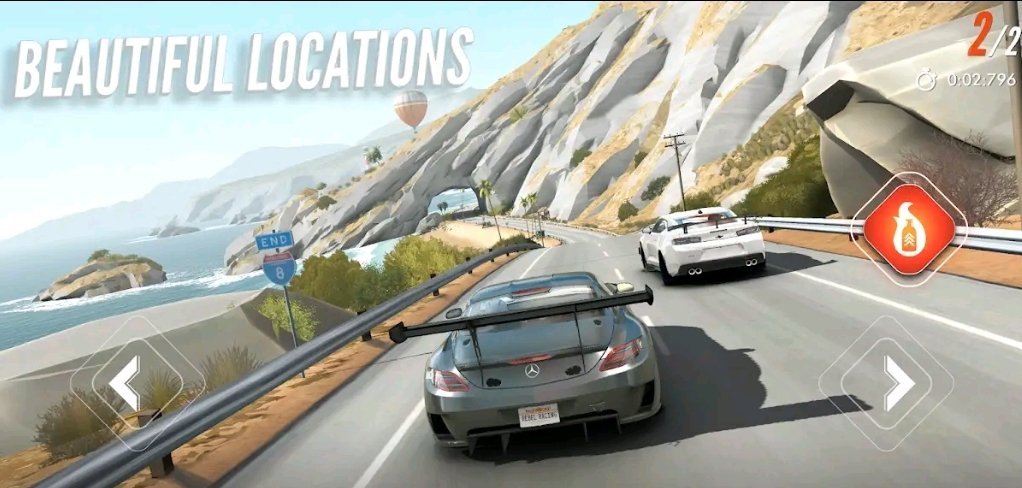 Racing is the most loved & played category on any mobile device. Every gamer on console devices or mobile devices offers the best racing games. We have also done this in the past for Galaxy S20, Note 20 & Galaxy S21 Ultra devices. When it comes to racing on a smartphone, we can't forget Need for Speed, Asphalt 9, Sonic Adventure, Angry Birds go, and more. The new name has been successfully added to the list, which is the new Rebel Racing.
It has everything that you are looking for in one racing game. Get a favorite car, participate in a race, and win the trophy. It has beautiful graphics, stunningly visual, premium cars, eye-catching surroundings, and many challenges & rewards.
Download: Rebel Racing
6. Zombie Frontier 4
If you finished playing Dead Trigger 2, Resident Evil & Call of Duty zombie versions, then you can turn to a new game. The Zombie Frontier 4 is a good game with a nice storyline. It doesn't have a story but a simple method to kill the zombies. It is a zombie apocalypse, and in any situation, you must survive. It is a first-person shooter game that provides all the essential weapons.
There are many levels and modes to play, and each level gives you extra thrills. It is free to download on Galaxy S22, and some of its items are available with money.
Download: Zombie Frontier 4
7. Garena Free Fire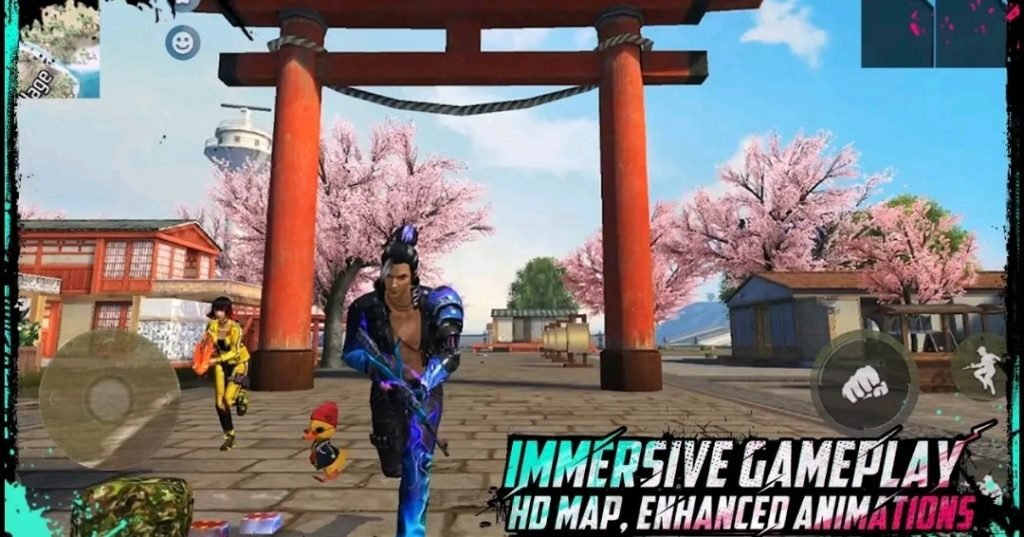 Online multiplayer gaming is at its peak these days. After the success of PUBG & Fortnite, many franchisees have launched multiplayer games. The Garena Free Fire & Call of Duty is the latest one that launched after Fortnite's success, and all have their strategies.
In this list, I will recommend you try Garena Free Fire. In the gameplay, you will land on a remote island with every means of weapons. You must survive for 10 minutes on the island and fight against the other 49 players. It makes it very challenging and addictive to play.
Download: Garena Free Fire
8. Zombieville USA 2
Not all zombie games are scary. Some are sure cute like Zombieville USA 2, whose motivation is to entertain little audiences. After the success of an original game, developers come with the second part with more plans. Still, the main aim is to kill all the zombies and survive.
The graphics and visual effects have been enhanced, and there are new & mighty weapons to try. You can make a high score, use different weapons, show many skills, and play in multiplayer mode. It is free to install, and some items come with prices.
Download: Zombieville USA 2
9. Star Wars: Hunters
I have listed Star Wars: Hunters game here without its ratings. The game is in Early Access mode and still needs to go live in full mode. Though as an early bird you can try the game and send errors or feedback to the developers. It is for Star Wars movie fans.
The story is based on the Galactic civil war, where the new heroes are now hiring. It is time for you to shine in battle and explore the galaxy. It is a new game, so talking about its graphics and other performances is not good.
Download: Star Wars
10. GT Racing 2
When it comes to racing games, then no one can match the performance of Gameloft SE. The company time to time has shown its skills with different genre games. Asphalt 9 was one of the best racing games for several years until Gameloft comes with GT Racing 2.
This one too brought back all the premium cars on the track. Name your favorite car, and it is available in the game. Race against components, use extra skills, get a boost, unlock premium features, or participate in tournaments. The GT Racing 2 will challenge you with your driving skills on the road.
Download: GT Racing 2
I need to stop here with my top 10 gaming list. The Play Store has a very huge library that contains thousands of the best games. Until I discover more games, try out these best 10 games on Galaxy S22, S22+, or S22 Ultra.