The latest Galaxy Z Fold 3 & Flip 3 carry one of the top-notch cameras. Samsung has added plenty of new features to the camera of these foldable phones. Now, in the new software updates, both devices are receiving pet recognition functions to the portrait camera mode. It is part of Samsung's Scene optimizer feature which is available since the Galaxy S9 smartphone. The Scene Optimizer has the ability to recognize over 30 objects, and pet recognition is one of them. Now the function has been applied to portrait mode.
The company has further enhanced the camera quality of the devices to get better results. As per the changelog, Samsung has given cover screen brightness settings to the phones. With the settings, users can adjust the brightness of the cover screen as per their requirements. Further, Samsung says it has stabilized essential functions on the Galaxy Z Fold 3 & Flip 3. The stabilization code has applied to screen, gesture, capture & multi-window functions. It is too early to tell what has changed in these functions.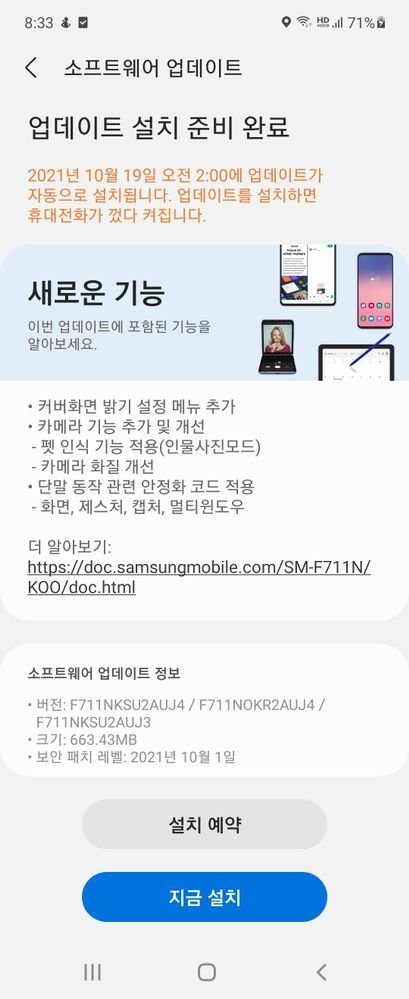 Finally, it brings small bug fixes to enhance the overall quality of foldable phones. The new firmware comes with the same October security patch, and is currently available in South Korea. You can identify new firmware with the number F711NKSU2AUJ4 for Galaxy Z Flip 3, and firmware number F926NKSU1AUJ4 for Z Fold 3.