Tag Heuer is known for their expensive and stylish smartwatches. In a couple of years, it has introduced some premium watches in the sports segment. Last year, we have seen their Connected Calibre E4 watches with the Wear OS platform. Now, in the new year, Tag Heuer has announced three new Connected Calibre E4 series. All the watches run on the latest Wear OS 3 software with all of its goodies and app support.
As anyone can guess, all the watches are pretty expensive in the common user's pocket. The cheapest smartwatch in the new series is tagged at $2,350 price, so you can imagine how expensive are they.
The smaller watch has a 42mm case or 1.28-inch display with a bezel-less panel and sapphire dome glass. The body is made of black-coated grade 2 titanium chassis, making it the lightest watch in the range.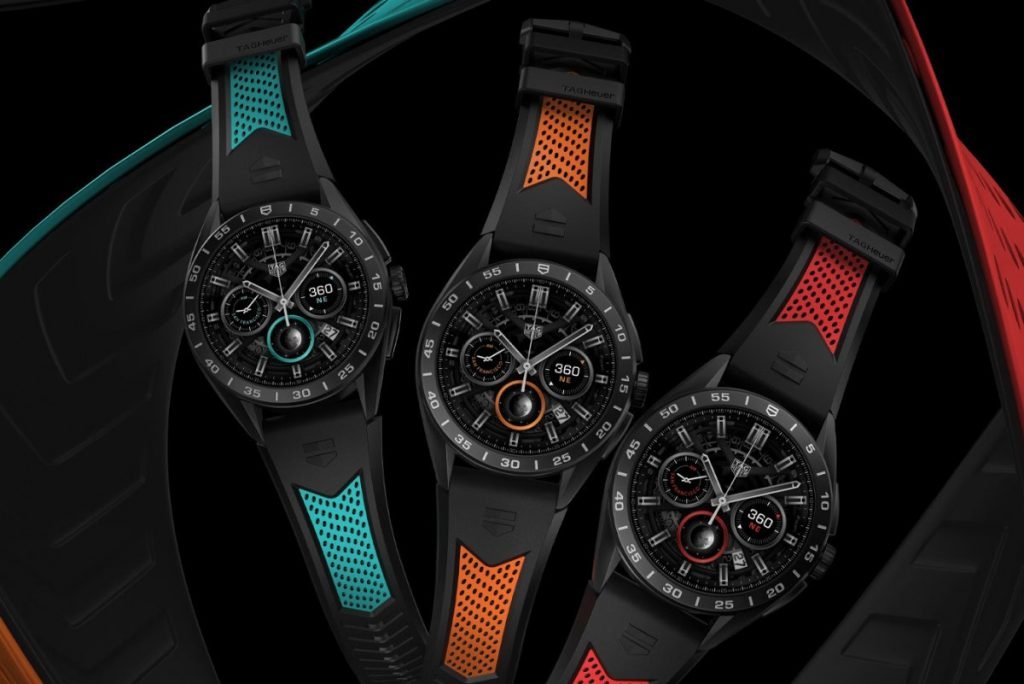 The 42mm Golf Edition in the same body comes with a $2,500 price tag for its special golf courses. It gives access to 40,000 golf courses for golf lovers. It includes score, history, special tips, access to golf clubs, automatic tracking, and more services.
The last Sports Edition is the priciest of all, which is $2,600. It has a 45mm 1.39-inch screen with a rounded ceramic bezel and there toughest glass possible. As the name reveals, it offers all possible fitness features and other essential functions. All three Tag Heuer Connected Calibre E4 watches will go on sale next month.