Yes, finally we received the company's first confirmation of Xiaomi Band 8. Unlike previous years, this year was tough to get some inside information about the smart band. Today Xiaomi has revealed some official posters of the Mi Band 8 with some cool straps. Instead of one single strap, it will have two-piece straps to remove them easily. It will leave behind the company's iconic one-piece strap.
In the poster, we can see it will offer at least five types of straps with the regular band. We are not sure about the availability of the straps in every major country. Further, it will have different colors to offer with almost the same display. The black, green, blue, yellow, and white straps will be available to choose from.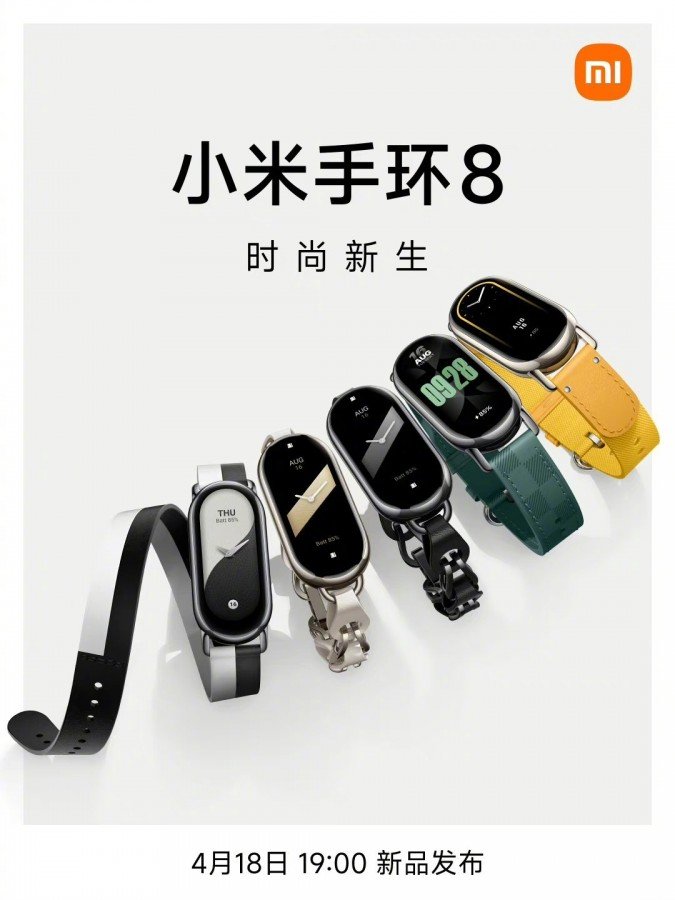 Xiaomi is still silent on the Band 8 Pro model and its features. Xiaomi Band 7 Pro is the hit product in the market, and the company may not miss it. The company will announce Mi Band 8 on April 18th in China. It might get some fresh watch faces and sports modes along with other improvements.