Samsung has issued a new firmware version for Galaxy S22 series in the home country. The main aim of the latest software is to enhance various functions on smartphones. As per the changelog, Samsung has improved the camera, Bluetooth, and touch functionalities to get better performances. For the camera, all the three Galaxy S22, Galaxy S22+ & Galaxy S22 Ultra are going to witness improved image quality when taking videos in low light areas. A few days ago, the Expert RAW app has also received low light photography improvement in the recent version.
Further, it stabilizes Bluetooth connectivity and audio motion. Finally, Samsung has updated Touch firmware to its latest version to minimize minor bugs. Also, it has squashed known bugs on the devices. The update is rolling out in South Korea, and you can identify it by firmware version S90*NKSS1AVDC. It is 635MB in size and carries an April security patch. In the current month, it is the third software update for Galaxy S22 series.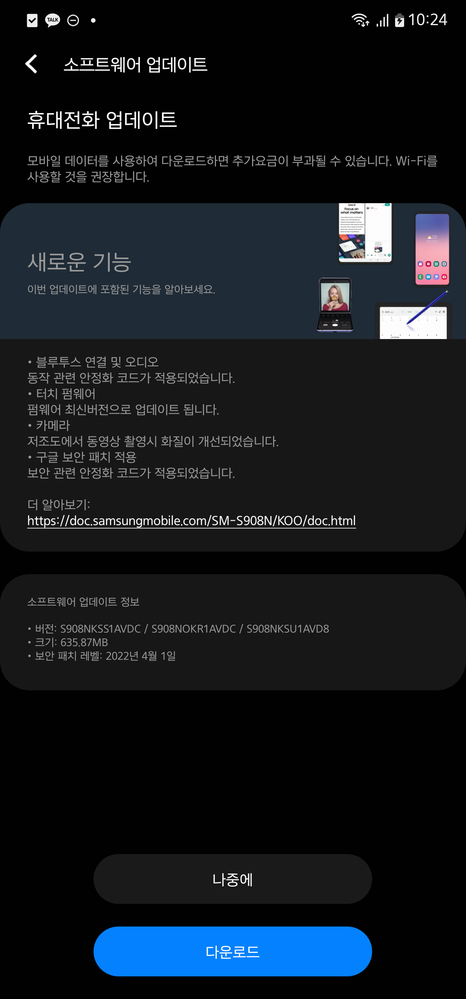 Here is the full changelog for the Galaxy S22 series (Translated by Google Translator):
Bluetooth connectivity and audio motion-related stabilization code applied.
Touch firmware – The touch firmware is updated to the latest version.
Camera – The image quality has been improved when shooting videos in low light.
Apply Google security patch Security-related stabilization codes have been applied.