We have already posted an image of the watch in our previous leak and shown what Alexa can do on the Fitbit Versa 2. Now we have video of that, which gives us more detail about Versa 2. The new leaked video of Fitbit Versa 2 has revealed more details about the upcoming smartwatch. First thing first, Alexa will be the voice assistant that will guide you, make your calls, set reminders, gives fitness tips, and play music for you.
Yes, you can make or receive calls with the help of Alexa and also arrange the meeting. If you need some information then ask Alexa, it will search online to provide you related information.
The other features include Fitbit Pay & Spotify integration. Fitbit Pay is supported on selected Fitbit watches, and the next wearable will be one of them. You can make wireless transactions by adding debit or credit cards. The Spotify will serve you millions of songs. It is now pre-installed on the smartwatch so we can expect more from it, at least free premium subscription for the users.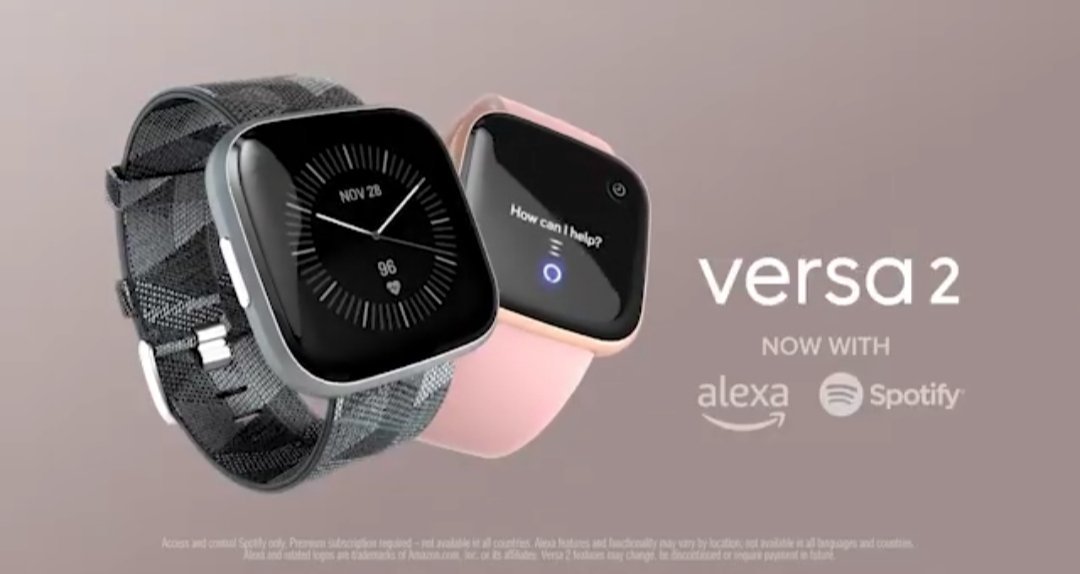 The other details mentioned Fitbit Versa 2 would run 4+ days longer in a single charge. Well if the watch has enough storage to store more than 300 songs then we need a better battery life. It also supports more than 18 exercise modes, sleep tracking HR monitoring and also you can get health tips with the help of Alexa.
As per the previous leak, we will get our hands Fitbit Versa 2 on September 15, but it was mentioned announce the date as August 25. There is no official news on it, but this leaked video tells us that we are near to see the next Fitbit Versa 2 smartwatch.