The Indian wearable market has received another affordable Bluetooth calling watch with Urban Pro Z. The Inbase Urban company has launched Pro Z with a huge display that you count to 1.85 inches. In the country, all the watchmakers are leaving their marks with large displays. It is when a 1.80-inch screen was normal to customers, now 1.85-inch is the new normal. Obviously, the bigger screen will provide extra space for more information and other details.
Urban Pro Z will allow you to receive your calls from the watch to cut the need for a smartphone. It has provided a dial pad and contact book to make a call. You can also connect external Bluetooth headsets or earbuds to answer the calls.
The large display produces a sharp and clear display, and it has more than 100 watch faces to show on the screen as per your style and mood. The AI personal assistant will make sure to deliver all the incoming text messages, calls, and app notifications.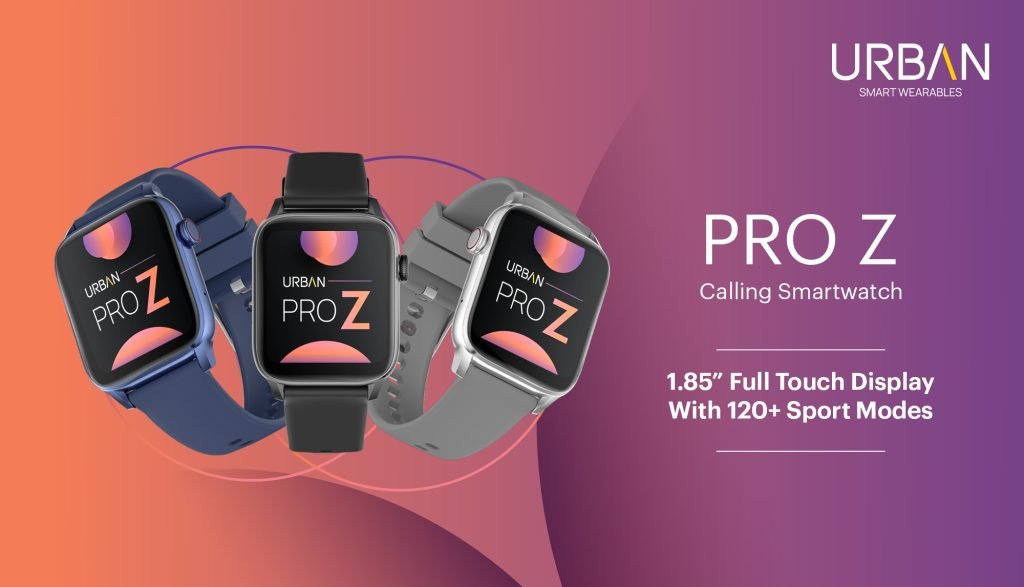 You can track your health with continuous heart rate, quality sleep, and sedentary alerts. 120+ sports modes assist you to create a healthy lifestyle. Some of the essential modes like walking, running, climbing, hiking, and more are available on the smartwatch.
You may like it or not, it comes with two pre-installed games to counter Fire-Boltt watches. The IP67-rated Urban Pro Z is available for Rs. 3000 in India. It offers Blue, Black & Gray color options. To pair your smartphone, download Urban Health Suite app from the App Store or Play Store.