Samsung has released its first update for new Galaxy Buds. The new update will solve Bluetooth connectivity through the fixes. After the launch of Galaxy Buds some users have complained unstable Bluetooth connectivity issue with their new earbuds, Specifically, in the outdoor when users are running or put their smartphones on the distance. It looks like Samsung listened to all those users and now released new software version. The new update carry firmware version R170XXU0ASC4 and it is only 1.32MB in size. Apart from this Samsung has fixed incorrect battery level indicator and Ambient sound menu display error for the earbuds.
The new software update has come with 3 new fixes:
Stabilized Bluetooth connection through added fixes
Fixed incorrect earbud battery level indicator
Fixed Ambient sound menu display error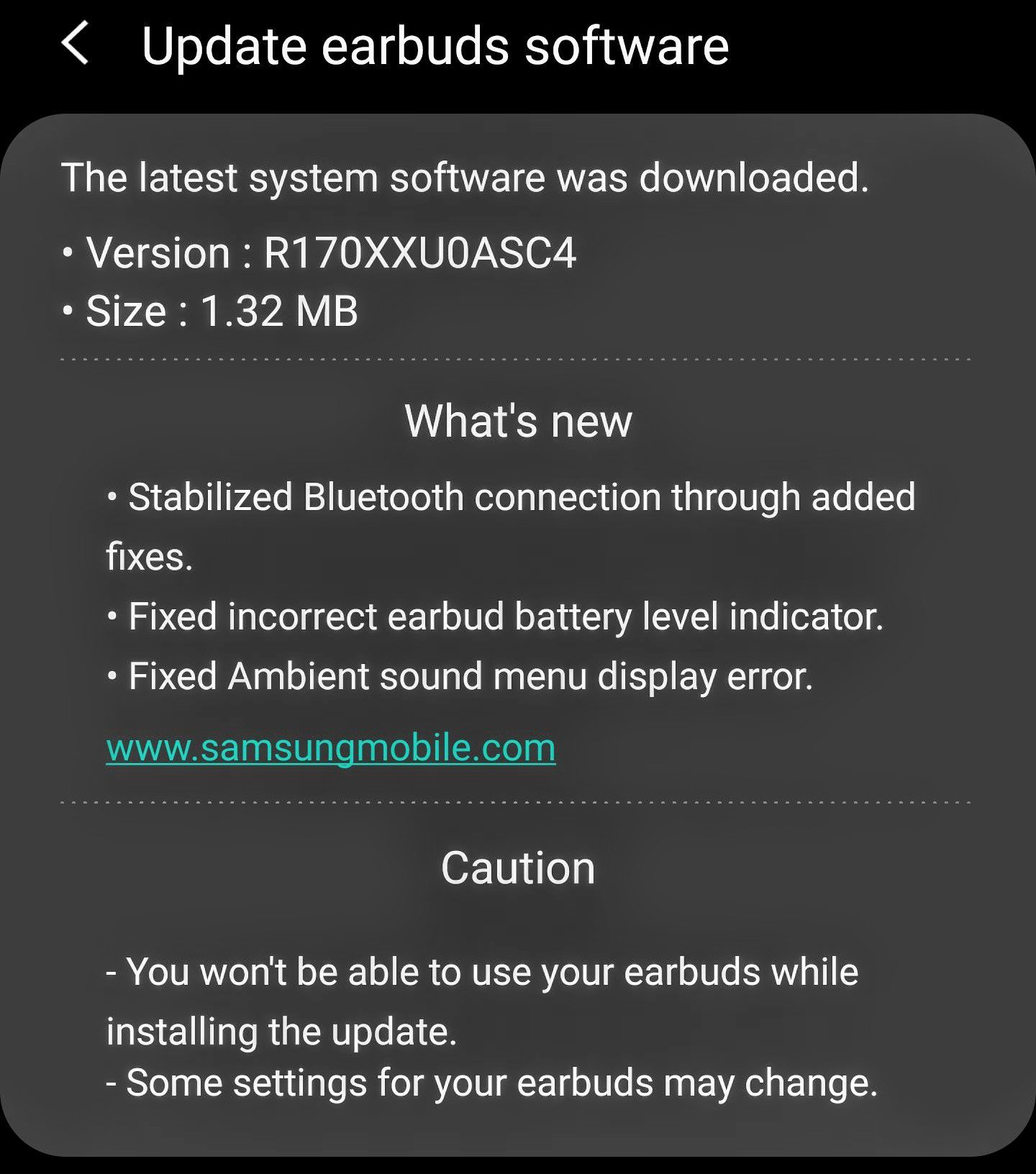 The Galaxy Buds are now main rivals to the Apple's new AirPod 2 hearables, which are just entered into the game with same price tag. The Samsung earbuds come with quality standards to make every beats crystal clear. Users can make calls & read texts without using their smartphones. It supports fast charging facility, you can charge 2 days of power pack with only 15 minutes of charging. As you know you can use Galaxy S10's power sharing feature to charge Samsung smartwatch. To quick start Galaxy App Store has some essential apps for the new watch. The Galaxy Buds are now widely available in major countries with expected price $130.
To get new update go to Wearable app on your paired smartphone. Then go to Settings & then About Earbuds. Here hit on Update earbuds software. Now click on Download & install option to get it. You can also install new update from your computer without using smartphone. The update has launched in all major countries. If you still haven't received it then wait for a while to get it.