The advanced Galaxy Watch 4 or Watch 5 makes it easy to leave your smartphone at home. Of course, LTE models will make sure to make and receive your calls, but apart from that, Bluetooth headsets will also help you to do that. Using the Galaxy Buds or other earbuds, you can leave your smartphone at home and go on your outdoor workouts. You can listen to music, answer calls, and give input to the watch. I will show how it is easy to connect any Bluetooth earbuds with the Galaxy Watch.
Most of you know it is very easy to connect your Samsung Galaxy Buds with your Galaxy Watch. Further, there is a Buds Controller app to control your Galaxy Buds. But most of you don't know, you can also connect other earbuds or neckbands with the smartwatch. The new Galaxy Watch 4 or Watch 5 Pro recognizes every wireless headset in the market. And for that, I will show you how I have connected non-Samsung TWS earbuds and Bluetooth headsets to the smartwatch.
Here, I will use Redmi Earbuds S as TWS earbuds and the OnePlus Z2 neckband as a Bluetooth headset. Now, let's connect both gadgets with Galaxy Watch.
First, make sure to fully charge the earbuds
Now, on your Galaxy Watch, go to Settings
Here, click on Connection option
Here, tap the Bluetooth option. It is the first option. Open it.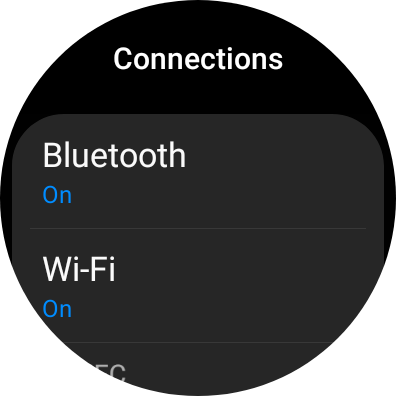 After that, Scan for nearby devices
Select your earbuds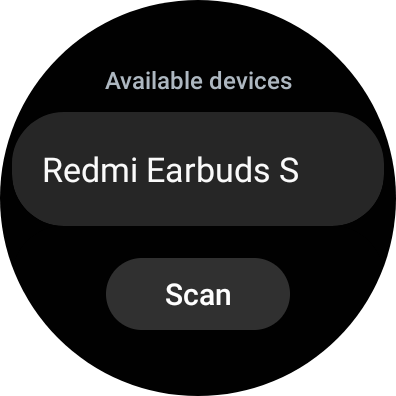 It will ask for permission. Click on 'Right' sign to pair
That's it, it will automatically connect your earbuds to the watch
You can see, you don't need expensive Galaxy Buds 2 Pro or Apple AirPods to use with Galaxy Watch. You can buy any affordable Bluetooth headset or earbuds from the market, and connect it with your smartwatch.
Some apps like Spotify or Amazon Music ask you to pair earbuds to listen to music, and that's where you can use these headsets.