The Samsung Galaxy S9 & Galaxy Note 9 are the next premium devices in the US that are getting Night Mode update. The US carrier Verizon is releasing new firmware for the both smartphones. Last month, it has successfully issued update to Galaxy S10 series smartphones, and now last year's two biggest models are tasting new camera features. The firmware version N960USQU2CSGA is seeding for Galaxy Note 9 and G965USQU6CSGF for Galaxy S9. Both smartphones are receiving Android's July security patch. The QR Code scanner for camera is another feature seeded into the update and the shortcut is now added to the notification panel.
The AT&T was the first carrier to bring Night Mode update to its Samsung Galaxy S10 series smartphones in the US. Later, Verizon & Sprint are next to release these features. T-Mobile users are still behind the race. None of T-Mobile's devices have received dedicated Night Mode or QR Code scanner features. It has released July update for the devices so we can assume, T-Mobile will issue these functions in its next software update. If you are Verizon user then open Settings menu in your smartphone and check for update manually.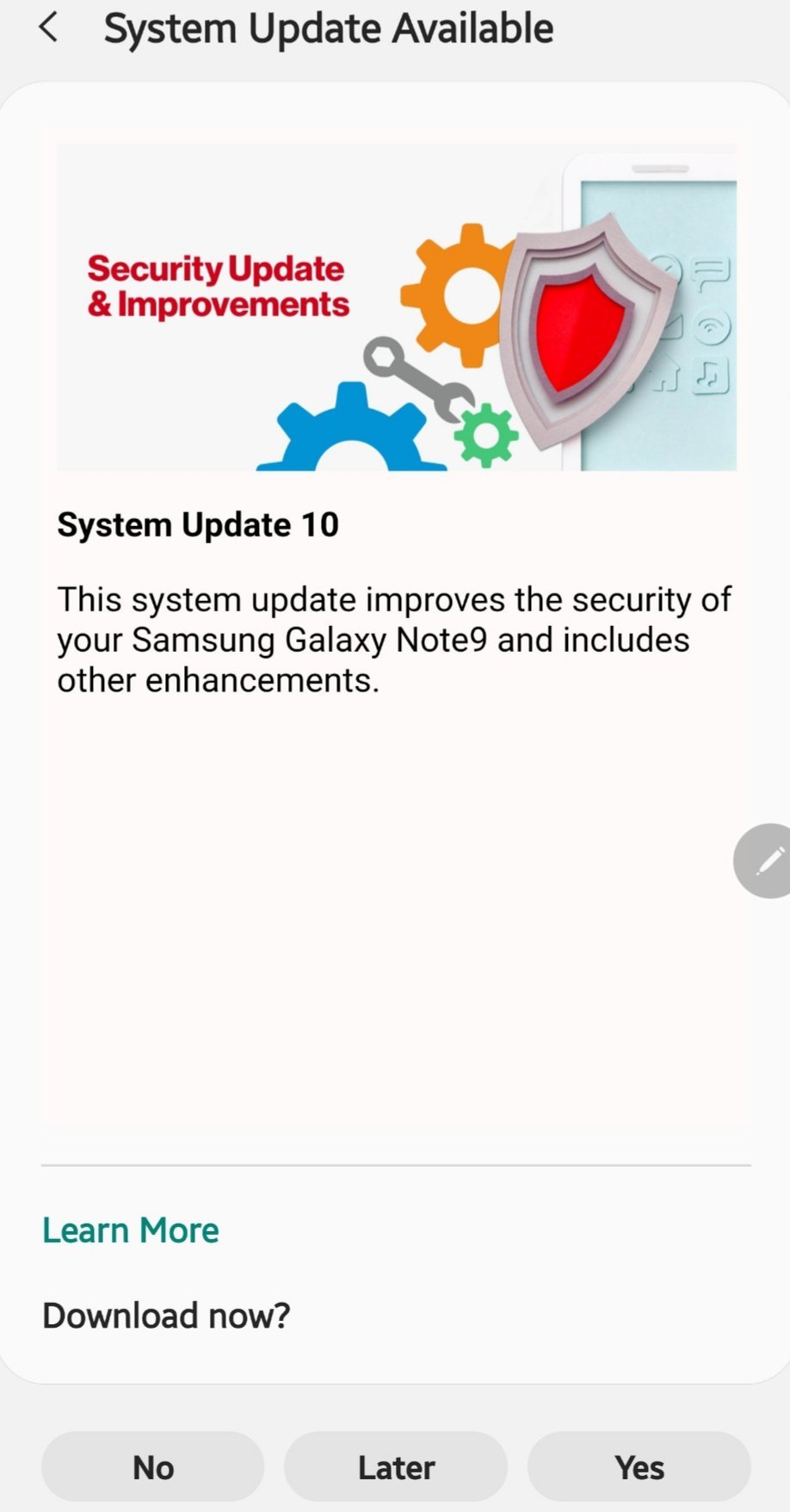 In other countries, most of Samsung's premium and some mid-range devices have received major updates. The international models of Galaxy S10 series, Galaxy Note 9, Galaxy S9 duo are the lucky ones to get latest versions. The Galaxy A50 & Galaxy A70 are also enjoying Night Mode function on the run.