There is no doubt Galaxy A series smartphones play a vital role in Samsung's success. In 2019, Samsung launched Galaxy A30, Galaxy A50 & Galaxy A70 smartphones. All those three phones, especially Galaxy A50 were one of the best-selling smartphones of 2019. Since then, Samsung is adding a new lineup to the Galaxy A range. Today, the company has officially launched Galaxy A33, Galaxy A53 & Galaxy A73 smartphones. As per the price segment, these phones have received new features, and 5G is common in them.
The Galaxy A33 comes with a 6.4-inch display of a 90Hz refresh rate. It has a super AMOLED display of FHD+ and IP67 rating. It got a 48MP camera with an OIS function and a 13MP front camera. With the 5000mAh battery, Samsung claims it can run for 2 days. There is 6GB/128GB & 8GB/256GB options to choose from.
Galaxy A53 is equipped with a 6.5-inch screen of FHD+ resolution and a 120Hz refresh rate. The main camera is a 64MP camera with an optical image stabilization function and a 32MP selfie camera. The battery capacity has increased to 5000mAh, which produces 2 days of power. The quick charger is 25W, and the phone has the same storage options as before. It will go on sale from April 1st in many countries.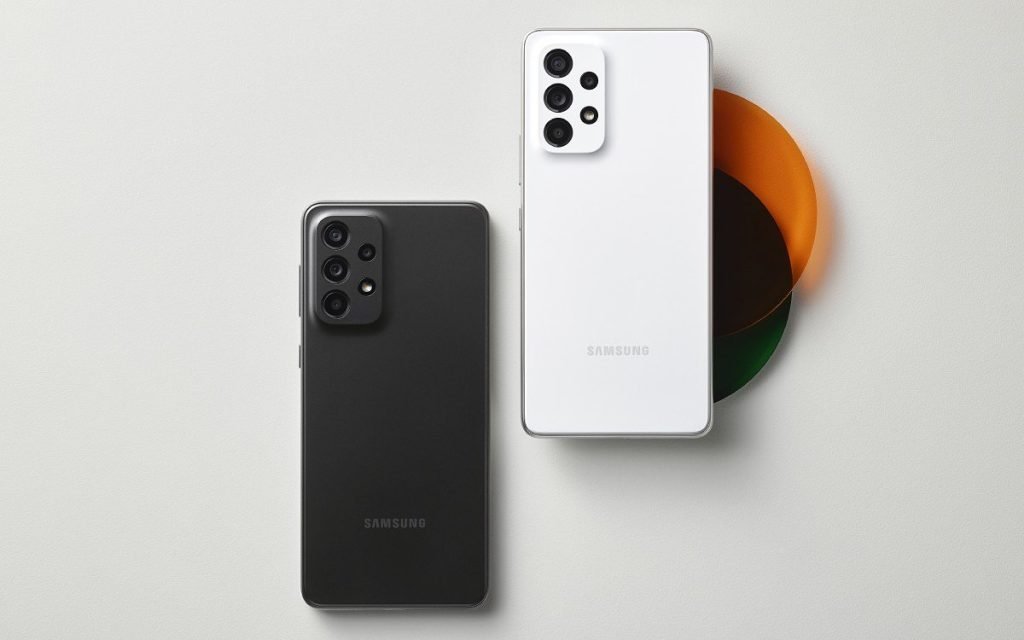 In all these three, Galaxy A73 is the most powerful and most advanced phone. It has a 6.7-inch display, FHD+ screen, 120Hz refresh rate, Gorilla Glass 5, and IP67 ratings. With the 108MP camera sensor, it stands out in front of other Galaxy A & Galaxy M series phones. It supports OIS function and a 32MP front camera with better pictures. The Galaxy A73 phone has a 5000mAh battery & 25W charging support. It will go on sale from April 22 in some markets.