Samsung Galaxy M lineup becomes the popular mid-range or budger range smartphone series of the company, as it offers great specs for the mid-range budget phone buyers. The new Galaxy M31s, Galaxy M32, Galaxy M42 and Galaxy M51 devices in the series have pretty design and display. The powerful processor, adequate internal storage which can also be expanded and fuelled by massive battery life with fast charging support of 15W charger. The series has various fascinating features and offers several top-end features to the customers in the budget range.
On the camera aspect, the series also perform excellently, and it features superior camera quality. The camera on the smartphone is the most crucial aspect, and it enhances our access to cameras everywhere as we can carry it in our pocket. Galaxy M31, Galaxy M31s, Galaxy M32, M42, and M51 smartphones have the best pre-installed camera, which enables you to capture quality pictures and record videos anytime. The camera sensors on Galaxy A series of smartphones are well known for the best quality pictures though M series is not behind them.
However, there are various third-party camera applications available that increase the quality of image production. Here we are enlisting the top 10 best camera apps for Samsung Galaxy M series.
1. HD Camera Pro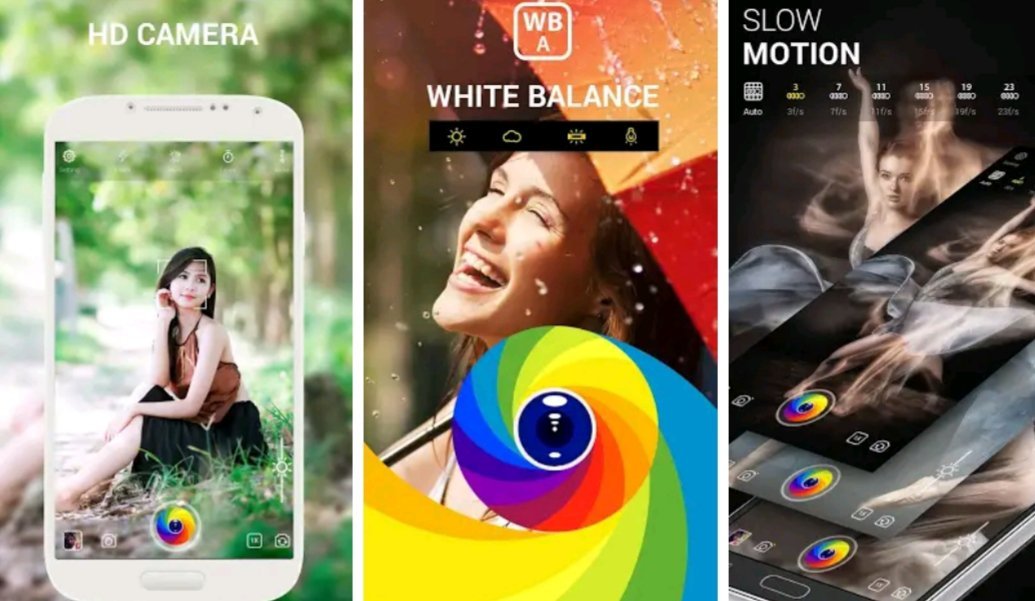 HD Camera Pro is the professional camera app that offers several advanced features to create a superior quality picture. It enables you to record a high-resolution HD video, create a beautiful animation effect as well as it is a great photo editor. You can also capture the professional 4K quality pictures and use various filters to make perfect pictures.
The app contains professional photo editing tools that enable you to adjust the photo to match your needs to make picture-perfect. It is a paid app that is available for Rs.320 and comes with full features and contains no ads.
Download: HD Camera Pro
2. Professional HD Camera Pro
It is a fully-featured professional camera app which coupled with the camera of Galaxy M21, Galaxy M31, Galaxy M32, Galaxy M42, and Galaxy M51 generates superior quality pictures and videos.
The app comes with several advanced features like an HD filter camera, Panorama and Retrica camera that enables us to take a shot at the time of sunset and night. You can also set the timer to auto-capture photos and record videos which will allow you to make the correct shot.
Download: Professional HD Camera Pro
Related: Best apps for Galaxy S21 series
3. Auto Blur background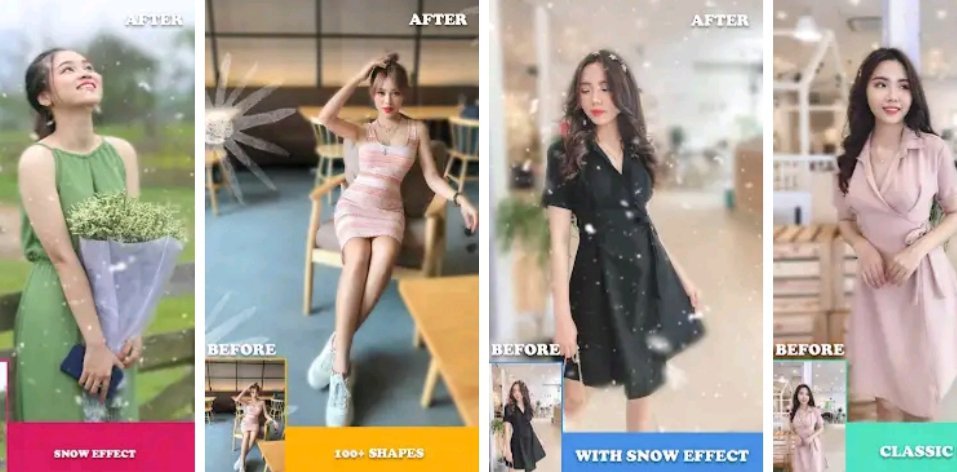 Auto blur background app is simple to use app which helps you to blur unwanted portions in your images effectively to make them picture-perfect. The app creates a blurry effect to create a fantastic blur background effect pictures.
It not only creates a blur effect but also offers blur photo filters to create a blurry picture and a sufficient photo background. You can use the blur photo editor to create an image with a blur effect and an adequate background. It generates pictures that match the quality of a professional DSLR camera.
Download: Auto Blur background
4. Prisma Photo Editor
As the name of the app suggests, it is a photo editing app with various pretty features and innovative filters that can transform your pic into a painting. It has a vast collection of different artistic styles and offers more than 300 art styles in the art filter library.
The more exciting thing is that the app daily releases a new filter as well as distinctive styles from time to time. You can join the Prisma community, which is full of beautiful creations, and here you can also share your creation to get inspired.
Download: Prisma Photo Editor
5. HD Camera Pro: Best Camera HD Professional
It is the light version of the HD Camera Pro app and offers various exciting features that turn your smartphone into a professional camera. The app gives you full control over various professional features like Exposure, white balance, focus, and manual shutter speed.
With the app, you can have access to professional HD camera features as well as can record 4k quality videos. The advanced features include DSLR camera features, location target features, and realtime photo filters. The best app to create a time-lapse or stop motion videos as it offers a Burst camera mode.
Download: HD Camera Pro: Best Camera HD Professional
6. 1998 Cam – Vintage Camera
It is an interesting idea to have a vintage touch to your pictures. And this app with its various filters and date stamp lets you have the precious retro feel. The app generates photos with a vintage feel that are compatible to share on social media platforms.
1998 Cam offers more than 80 color filters, which include vintage, black and white, portrait, cinematic, and many others. 1998 Cam is full of features like instant preview, 3D effect, date stamp, film dust, and random light leak filters. Through the photo editor, you can also edit photos and videos to change the outcomes. To boost the photography doanload the app on Galaxy M series smartphones.
Download: 1998 Cam – Vintage Camera
7. Manual Camera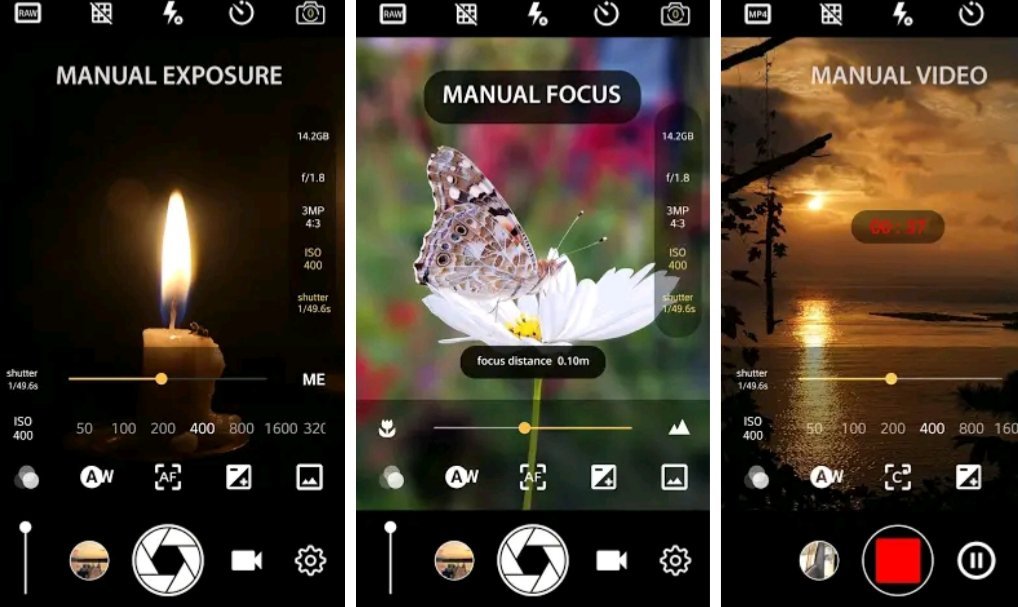 Manual camera application gives you full manual camera control on exposure, white balance, manual focus, shutter speed like a professional camera. The app can turn your phone into a professional camera and take your photography experience to the new level.
It comes with a face recognition feature and offers various professional camera features, including scene mode, focus mode, burst mode, and manual exposure lock. To have access to the app, you should pay Rs.330.
Download: Manual Camera
8. O2Cam
O2Cam is the best camera app that is capable of producing natural-looking photos as well as it has the potential to bring your natural beauty to life. This app, coupled with the incredible camera quality of Samsung Galaxy M21, Galaxy M31, Galaxy M32 and Galaxy M51, can capture the superior quality pictures.
Set factors and adjust factors in the application enhances your photography experience and enable you to capture genuine pictures. A smart AI feature helps you to improve the photos according to their surrounding environment.
Download: O2Cam
9. Foodie – Camera for Life
As the name of the app suggests that it is a specially designed app for food, scenery, and selfies. It provides the best way to enrich your experience and create a perfect memory of your meal.
The app comes with more than 30 professional quality filters, including tropical, BBQ, crispy, and several other as well as the smart guide feature for the perfect top-down shot. You can also shoot videos with various tasteful liv filters and easily share them on social media networks.
Download: Foodie – Camera for Life
10. Enlight Pixaloop
Enlight Pixaloop is a photo animation app that enables you to create beautiful moving photos with its best animation software. With this app, you can easily edit pictures by powerful and precise animation tools.
The app allows you to set the still images in motion. Add various overlays including fun, weather overlays, sparkles, and much more to make your photos amazing. You can control movement, animation, and style as well as adjust your moving images to make them live.
Download: Enlight Pixaloop
These are the top 10 camera apps for your Galaxy M21, M31, M32 and M42 & M51. All these apps offer several exciting features that can take your photography experience to the new level.