The Galaxy Watch 4 & Watch 4 Classic was the new start for Samsung in the Wear OS world. It gave new wings to the company to root its feet again in the wearable market. This year, with Wear OS 3.5, Galaxy Watch 5 & Watch 5 Pro launched to carry this legacy beyond borders. The major advantage of having Wear OS software is that it gets access to its large numbers of apps & watch faces. You can choose tons of apps from the library to install on Samsung watches.
With previous watches, Samsung had launched some new apps for easy usage, but with Watch 5 series, there are none. Excluding that, there are now more apps in the Play Store for Galaxy Watch 5 & Watch 5 series to use in different scenarios.
The regular Watch 5 & the mightier Watch 5 Pro has some differences, but they are the same at their core. If I refer you to one app, then it will be applicable for both of them. I will give you a list of the 10 best apps for Galaxy Watch 5 & Watch 5 Pro that you must download.
1. Microsoft Outlook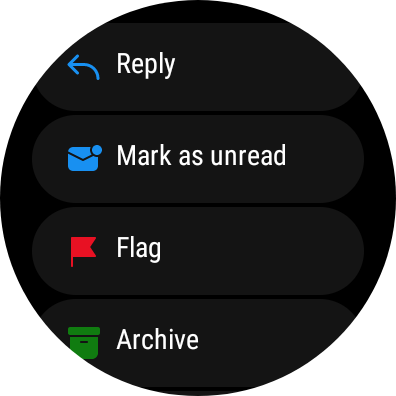 I have listed this on the first rank due to its necessity in everyday use. Almost all of us receive emails every day, and we can't view all of them. It is impossible to view all emails on your smartphone, tablet, or computer. Now you can view them at a glance or act on them by using your new Galaxy Watch. You can receive, replay, delete, organize, mark or ignore all emails from the watch. Microsoft Outlook needs a companion app on the phone.
Download: Microsoft Outlook
2. Samsung Internet Browser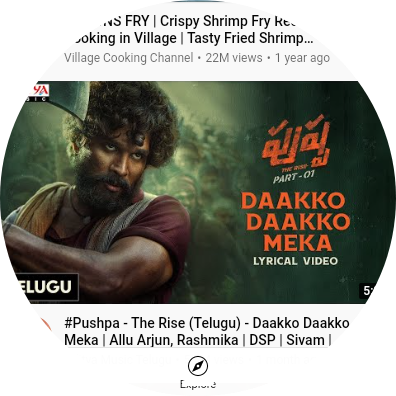 Another must-have app for your smartwatch is from the company itself. In our article as well as in videos, we have explained why it is so important. Before Samsung, there wasn't any trusted browser in the Play Store to access the internet. The new Samsung Internet Browser has changed everything. You can now open your favorite website, get the latest tweets, open Facebook, watch YouTube videos, and listen to music. All you can do with just one app, so you should download it.
Download: Samsung Browser
3. Flo Ovulation & Period Tracker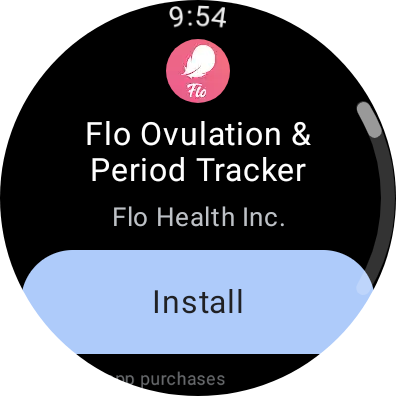 Most female users complained about why wearables lack period tracker apps. They won't get too many apps that can understand their needs. Samsung Watch & Apple Watch have official tools to track periods, but women want to get more options. Flo Ovulation & Period Tracker is a complete app for women users. They can track the days, get expert advice, watch videos, read curated articles, and get pregnancy assistance.
Download: Period Tracker
4. Sleep Cycle
The company behind the snore detection function on Galaxy Watch 4 & Watch 5 has launched its official app for Wear OS. It uses smart technology to see your sleeping pattern and track sleep quality. It has a special smart alarm that wakes you when you feel more relaxed. Sleep Cycle gives guidance to improve sleep quality and also has relaxing music to fall asleep. Samsung is also taking its advice to track snoring on its watches, so you can trust the app.
Download: Sleep Cycle
5. Google Assistant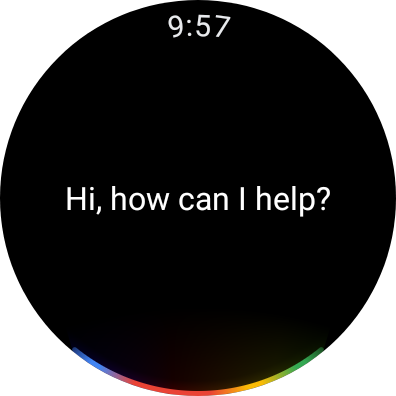 Finally, the app that all Galaxy Watch users are requesting is here. Google has launched Google Assistant for both Galaxy Watch 4 & Watch 5 smartwatches. It was announced at Watch 4 launching event, but it took some time to release. With the Assistant, you can give different commands like setting an alarm, making calls, starting workouts, replying to messages, and many more.
Currently, it only supports the English language and is available in all major countries. For easy handling, use the Assistant on new watches.
Download: Google Assistant
6. GBoard
On the tiny display, it is quite difficult to write anything like messages or give inputs. It is the reason, I have recommended Google Assistant for a voice command. Still, many users are not confident in good English and always find it difficult to get accurate words from the voice assistant.
To overcome this problem, you can use Google's GBoard to type on the tiny screen. It is a QWERTY keyboard, so the experience will be good for many of you. Don't forget in the latest update, Samsung also supports a QWERTY keypad, and you can also use that.
Download: GBoard
7. Golf GPS Rangefinder
It is for the Golf lover who always wants to improve their game. Samsung has specially launched Galaxy Watch 5 Golf Edition in many countries, but its price is a bit high. With the regular models, you can also get some famous Golf apps. In our list, I recommend you try the Golf GPS Rangefinder app.
It is free, maintained over a 4.7-star rating, has more than 40,000+ worldwide courses, satellite views with an aerial flyover of every hole, and provides accurate measurements. It also shows the history and detailed scorecard of your games.
Download: Golf GPS
8. CallApp
Your new watches support eSIM technology that allows you to make, receive, and answer calls directly from the watch. Every day you may receive many calls, and some of them might be from unknown numbers. Also, chances you are getting spam calls and you really want to avoid them. That's where the new CallApp – caller ID & Recording app comes to rescue you. It has data of 4.4 billion numbers that will surely alert about incoming calls. You can see the name of the caller, record calls, and block numbers from the app.
Download: CallApp
9. Fitify
The first goal of any smartwatch or fitness tracker is to track your fitness and guide you to achieve your health goals. The Galaxy Watch 5 & Watch 5 Pro are always one step ahead to help you with their 100+ workout models. The Watch 5 Pro has even more tracking tools to motivate you. Also, if you are considering a third-party app, then you can choose the Fitify app.
It has more than 900 workout modes. Yes, there are 900 modes, more than Boat Storm Pro which offers 700+ modes. It includes fitness plans, 15-minute workouts, a video assistant, and more functions.
Download: Fitify
10. Komoot
Are you planning for outdoor trekking or adventure? Then Komoot is the best route planner app for you. It will guide you in your next adventure and give you the best routes. It has a route planner, and remote area maps to help you. It will make sure you will not get lost in remote or unknown areas.
It includes route maps, turn-by-turn navigation, route back, path & surface details, local highlights, community guidance, and more. It also works offline with its GPS & location services.
Download: Komoot
The Galaxy Watch 5 & Watch 5 Pro has everything that they don't need third-party apps. Still, there is room for improvement, and some third-party apps surely beat the company's services. In such cases, you can download these best apps.