Samsung Galaxy Watch Active, the latest fitness-oriented watch from the company, became more advanced after getting massive features. Samsung is issuing the latest update to the smartwatch to make it smarter and more friendly to the users who care about fitness & health. The latest firmware version R500XXU1CSG6 is currently rolling out in South Korea, and it is nearly 75MB in size. The global update will happen soon; it just matters of time to reach in the other countries.
First thing first, Samsung has changed UI of Galaxy Watch Active, called App Tray UI, that helps to easily search any app on the screen and also easy to activate the app. The new Goodnight Mode will change the view of the screen to a dedicated view. In this mode, users will see only time with the single press without getting any notifications or other alerts, while sleeping or doing other important works.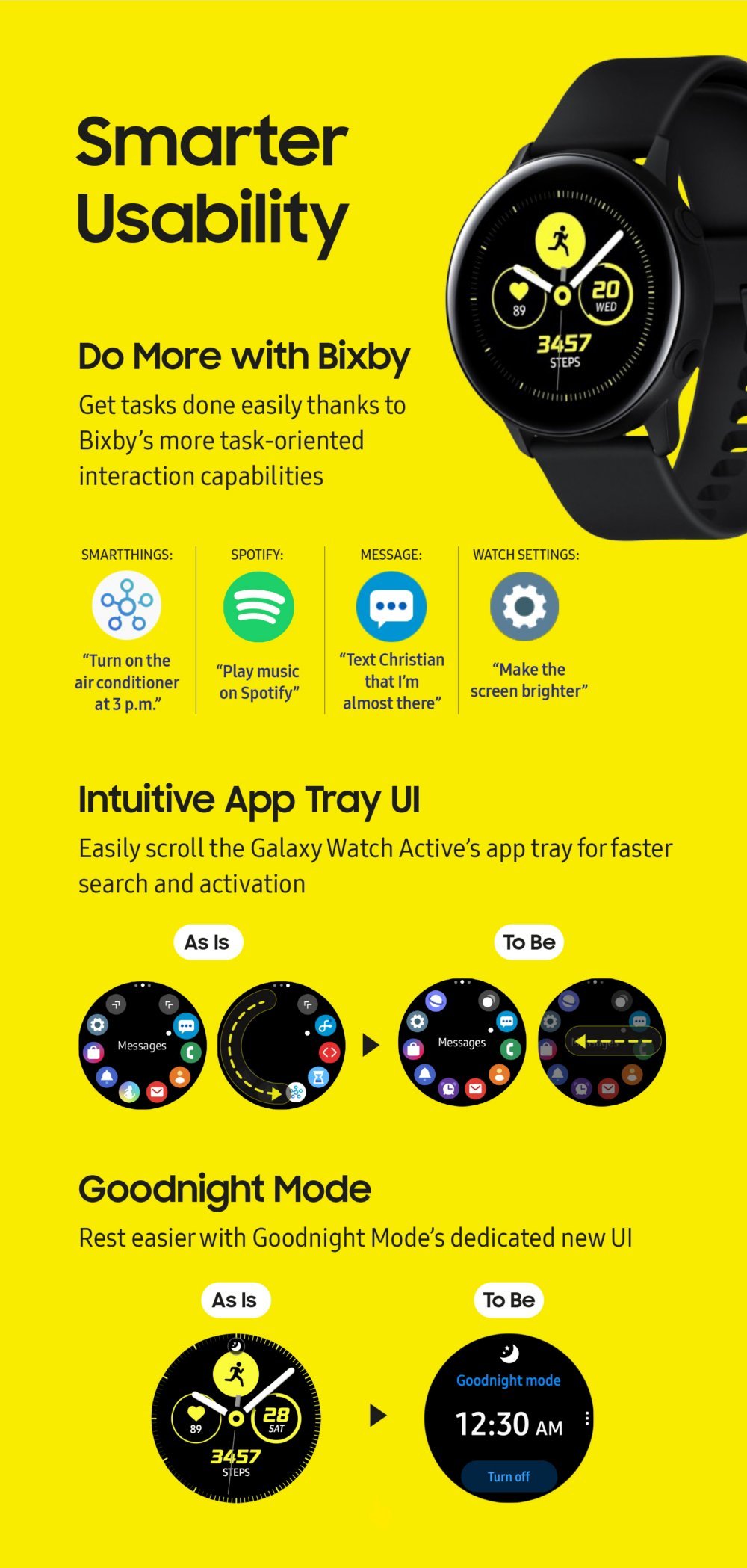 The Watch Active is now smarter enough to track user's fitness records. It will also detect swimming activities and show the previous records. Galaxy Watch & Gear S3 also got improved swim tracking in their latest software updates. The most important; Galaxy Watch Active will alert users when it founds low heart rate. Ther new Low Alert feature notifies users when there is low heart rate below the specific rate in the given time. The Breathe Guide in Samsung Health is now more improved to give better breathe rate information & results.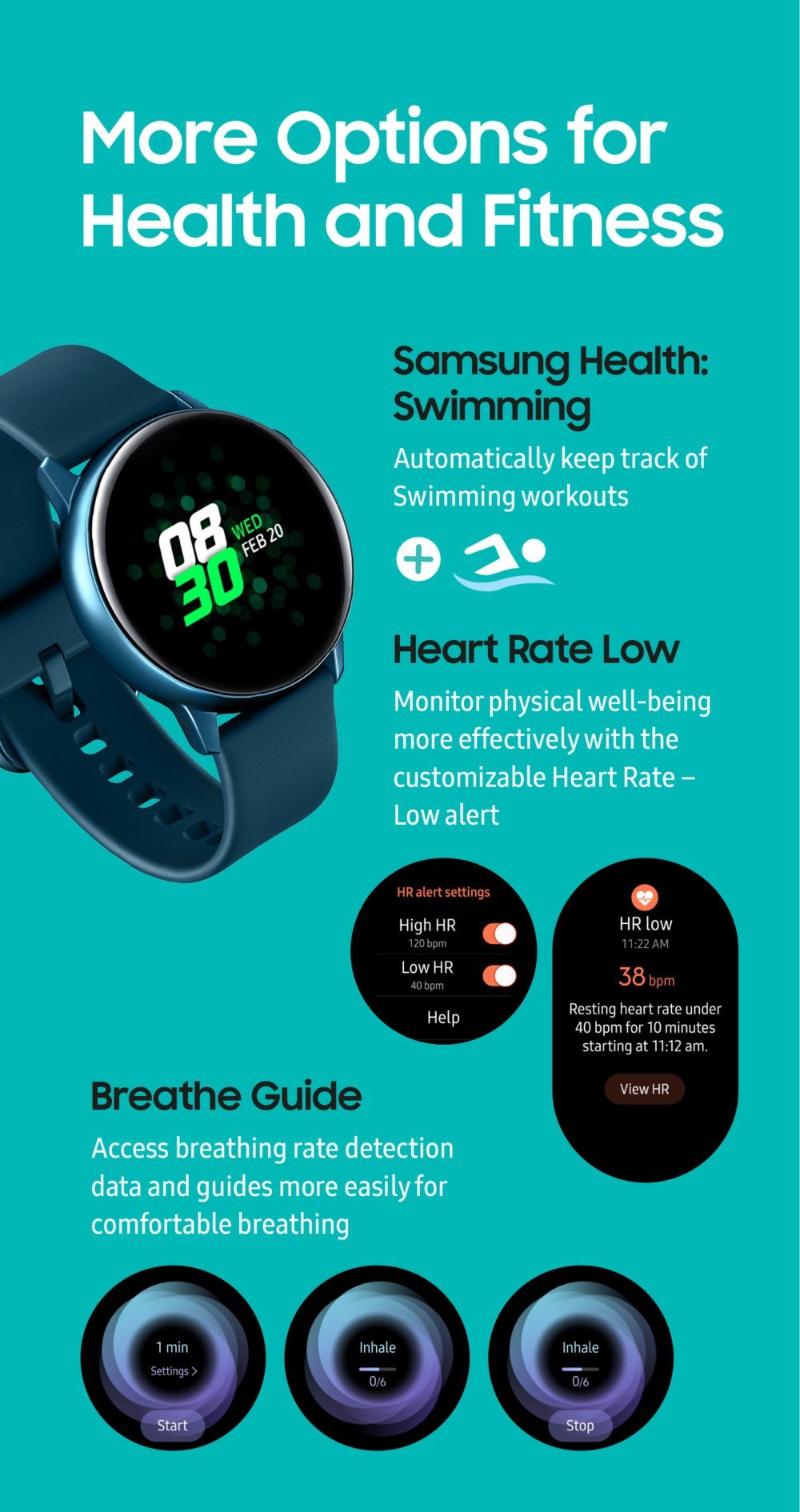 The new version improves Bixby; it can now answer most of your questions like to make a routine for you, increase screen brightness, start air condition on a given schedule, and play music for you as well as controls SmartThings products. Samsung is continuously trying to improve Bixby, and this is another effort to it. For your information, a third-party developer has launched Google Assistant for the Watch so you can choose any of these two.
To customize the smartwatch, Samsung has introduced some new watch straps in different variations. You can buy them from the Samsung store. The Galaxy Watch Active 2 is near to launch and the current one is getting the massive update is really great to deal for users. To get the latest update, go to the Wearable app on your paired smartphone and look for new software.