It is December and now it is time to showcase your smartwatch skin. On the occasion of the winter, Samsung has updated its major watch faces. In that, the one is exclusive, updated to support your country in the FIFA World Cup. The Ball Watch Face has received country flags, and you can set them from the Watch Face gallery. Sadly, the world cup is near to end, but still, you can use your country's flag on the main screen.
It would be better if the company introduces all the country flags for the watches, so every user can use them. In the winter collection, the Flower Garden & Gradient Numbers have some amazing animations to show.
The Flow Garden theme has two new gardens with new types of butterflies. One is a totally new garden, and the other existing one has been painted with colors. It is a live face, and it will consume more battery, so set it up if you want.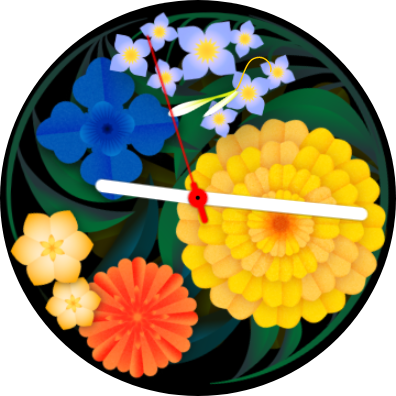 The Gradient Number will give you more options to choose from. It has plenty of new colors and designs that perfectly suit your smartwatch. Apart from that, Info Board has also changed with new information and design.
To get the new flags in Ball face, you have to install the latest software update for Galaxy Watch 4 & Watch 5. For Flower Garden and Gradient Numbers, you can update them from the Watch Faces gallery in the Galaxy Wearable app.