Galaxy Watch, Gear S3, Galaxy Watch Active & Gear Sport are Samsung's masterpieces which comes with innovative design and several advanced features. The watches coupled with your smartphone let you explore several activities and track your fitness smoothly. The new Galaxy Watch comes into two size variants of 42mm and 46mm along with the rotating bezel to navigate you around the Tizen interface. Galaxy watch comes with Bluetooth only and standalone LTE model, that enhances your connectivity and optimizes performance. It will surely take your digital experience to a new level, thanks to its features.
Samsung Galaxy Watch will be your perfect companion to track your fitness activities, stay healthy as well as set and achieve your fitness goals. It measures your heart rate, tracks your exercise with support to more than 39 indoor and outdoor exercises. The watch also monitors overall health including calories, stress level and sleep quality with sleep stages pattern. This feature will show your stress level and let you manage it through guided breathing program. It has a inbuilt GPS system that enable you to find maps and let you know where you are. Further, it supports several apps and allows you to manage various activities smartly through the wrist.
If you ever want to reset your Galaxy Watch, Galaxy Watch Active, Gear S3 or Gear Sport smartwatch, then you have multiple ways to do so. Master reset being the best way ensures original factory settings, however it may erase all the personal data on the device. It includes all the content on internal storage of the device such as apps, contacts, images, downloads and other crucial data. Nevertheless it doesn't affect the data stored on the SIM card, in the case of LTE model of Galaxy watch or Galaxy Watch Active.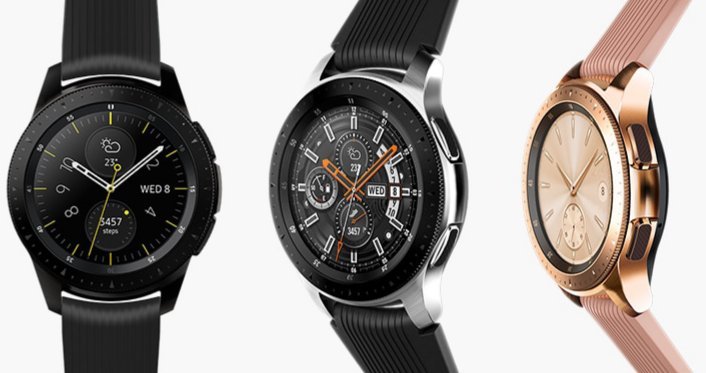 You can master reset any of these smartwatches with same steps. To perform master reset from the Settings, follow these simple steps:
How to reset Galaxy Watch, Gear S3, Galaxy Watch Active & Gear Sport:
1. In the apps navigate to the Settings and select General.
2. Now select the Reset option and tap check mark to confirm.
3. Wait until the watch is reset to the factory version.
In case you have issues of unresponsive menus of the device then you can resort to master reset through hardware keys. To do that follows the steps:
1. First of all backup your data on internal memory and turn off your watch.
2. Now tap and hold the Power button until Rebooting displays at the bottom of the screen.
3. Tap the Power button quickly three times until and unless you select Reboot Mode display.
4. Tap the Power button several times to highlight Recovery.
5. Now tap and hold Home button for three seconds until and unless Galaxy watch starts rebooting.
After the successful reset of the Galaxy watch here we will discuss about the Reset of Network Settings:
1. Tap the apps and navigate to the Settings and select Connections.
2. Now select the Mobile Networks and tap Reset Mobile Networks.
3. Select the Radio button in order to agree reset and tap Reset.
4. Watch starts Resetting.
These are the simple steps to reset your Samsung smartwatches. The steps are applied for new Galaxy Watch, Gear S3, Galaxy Watch Active & Gear Sport watches. If you have any queries regarding these steps or you don't understand any of it, then feel free to ask me in the comment box below.