The Boat has this amazing feature to get live cricket scores or IPL scores on its smartwatches. In India, most of the users are in love with Cricket, and they always want to know live cricket scores. It is easy to watch a live cricket match on a smartphone or computer, but it is not possible on a smartwatch. When you are not carrying your phone outside, or due to some reason, the phone is not in your hand, then you can miss live updates. And that's where Boat comes to rescue you.
With its Sports Score feature, you can get live updates of current matches. It will show playing teams, current score, wickets, remaining overs, run rate, and required rate. It is more than enough to stay updated, I mean it is showing the score when other watches don't.
It is really simple to activate this feature on your smartwatch. If you are using Boat Storm Pro, Wave Pro, Xtend Pro, and Lunar Connect Pro, then you can use it. This feature is included in the Boat Crest app, so first pair your watch with it, and follow these steps.
In the previous update, Boat made some changes in the app, so I will guide you to activate it.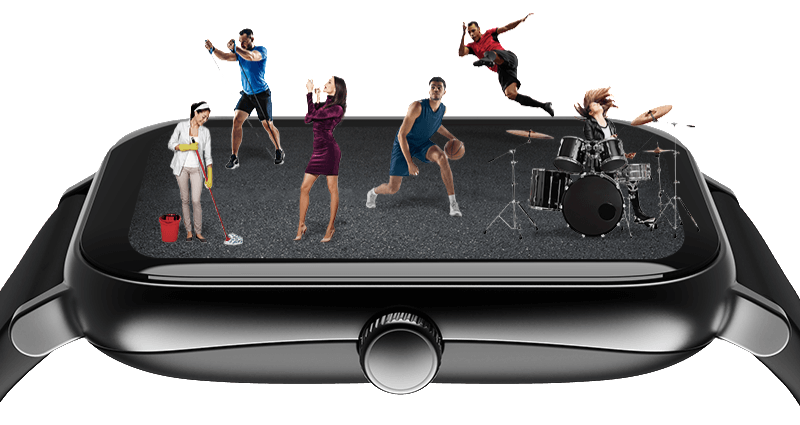 Open the Boat Crest app
Slide down on the main screen or first screen
Open Sports Score option
If the match is live, then it will show here
In the Settings, activate 'Enable score push to watch', 'Vibration Alert', and Select Interval Settings.'
In the Interval Settings, you have to select whether the match is T20 or ODI, and depending on it, select interval timing. When you select it, then you get notified at that particular time.
Like if you choose 10 minutes, then it will notify you about the current score after every 10 minutes, and so on.
Now select the match, and click on Save.
For example, here you can see there is a match between Gujrat Titans and Mumbai Indians (IPL match), and it is now showing here. Now select it, and save it.
Now come to watch, and on the home screen, slide your finger from bottom to top.
Here you can see every detail about the current live match.
For now, it only supports Indian cricket matches. It doesn't support other sports matches or cricket matches between other countries.