Samsung Galaxy Note 10 & Note 10+ devices are so powerful, they have created their own boundaries. The world's best processor and 12 GB of RAM make it a monster phone to handle any kind of graphics performance. The apps and games open within a second and the long-lasting battery remains undied until you finish your boss battle. The Samsung S10 trio smartphones are already have created the best environment to play any kind of game and the Galaxy Note 9 was also one of them.
The new Galaxy Note 10 & Note 10+ are the most innovative smartphones from the company after Galaxy Fold. The Note 10 duo display has received certificates from various tech experts and the S Pen can now perform even more tricks. You may have played PUBG Mobile, Fortnite, Asphalt 9, and other trending games on this new device so now it's turn for hidden gems. To take full advantage of both phones we are recommending these 15 games. We have chosen them from various categories, so you can enjoy them all. Play these 15 best games on Galaxy Note 10 & Note 10+ smartphones.
1. Mobile Legends: Bang Bang
It is an immersive battle game that engages you in real-time 5v5 battles against real opponents. Both the Galaxy Note 10 and Note 10+ have an impressive dynamic display, playing Mobile Legends on these smartphones gives the ultimate gaming experience. In the gameplay, you are provided with 3 lanes, 4 jungle areas, 18 defense towers, and 2 wild bosses. You need just 10 seconds for matchmaking to engage yourself in 10 minutes battle with simple controls and skills. Form a team with your friends and devise a strategy to shatter your opponents and become a champion. The game offers various in-app purchases, though it is available for free of cost.
Download: Mobile Legends
2. Shadow Fight 3
Shadow Fight 3 is an epic mobile RPG fighting game and it is based on the concept of shadow energy. Three different charismatic fighters understand shadow energy from their own perspective and invite you to join for their cause. You have to determine your side and take part in the world of infinite combat and exciting action to determine the world's fate in the coming years. The gameplay is full of modern 3D graphics, realistic physics, and animation. You can collect tons of different weapons and equipment as well as use special shadow abilities, perks, and upgrades. Immerse yourself in the world of dark shadows and experience three different ways of living and fighting.
Download: Shadow Fight 3
Also Read: Best Apps & Games for Samsung Galaxy Watch
3. War Robots
This is a robot shooter game in which you can join the battle against rivals from across the world. Play in a PvP mode to prove your talent or team with other people to build a partnership. You can select your favorite one from across 50 robots with unique designs, and enter the battle to destroy enemies and prove yourself as a strong commander. You are provided with a range of weapons like ballistic missiles, plasma cannons, and giant shotguns and you can customize your robot with the best-suited weapons. Select your own playing style and destroy enemies to dominate the battle.
Get: War Robots
4. The Sun: Origin
Unique gameplay is focused on how the Sun unleashes its catastrophic surge of energy into space in 2050 and its impacts. That surge is stuck on the earth and emits radioactive particles in the atmosphere in a deadly, carcinogenic fog. In this creative, innovative, and intelligent game, you must prove your skills as an attentive player and overcome challenges. Be ready to face the Sun's wave of energy and the aftermath of the wasteland. The Sun: Original is available for Rs.15 and offers in-app purchases.
Download: The Sun
5. Minecraft
Minecraft offers you the chance to apply your skills and does a range of activities from building simple homes to grand castles. In creative mode play with unlimited resources and in survival mode mine deep to craft weapons and armors. Marketplace provides the creation of unique maps, skins, and texture packs. The game is available for Rs.479.56 and offers various in-app purchases also.
Download: Minecraft
6. DEAD TARGET: Zombie Shooting-Action Game
Dead Target is a first-person shooter game in which you have to fight against the Zombie apocalypse. The impressive display and powerful battery of Samsung Galaxy Note 10 and Galaxy Note 10+ will let you create a perfect war ecosystem at your fingertips. You have to attack the huge wave of zombies with modern 3D weapons, kill them and overthrow the death threat. There are range weapons like rifles, shotguns, machine guns and you can unlock 3D guns. The gameplay provides incredible 3D graphics and effects as well as realistic sound effects for guns.
Download: DEAD TARGET
7. Modern Combat Versus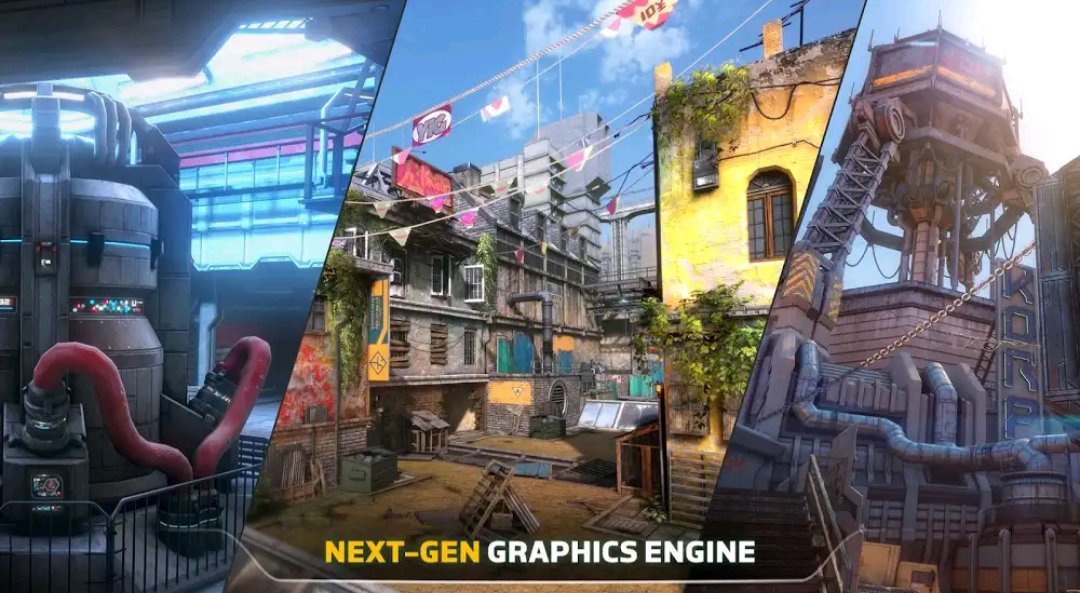 This is a 4v4 multiplayer online first-person shooter game, here you have to choose Agent and improve your performance to dominate the battlefield. The gameplay provides more than 17 agents with unique guns and abilities to further your role. Modern Combat Versus has incredible console-quality FPS graphics and stunning visuals and realistic effects. You can also customize your Agents with cosmetic skins that come with unique designs and weapon camos. Let's dive into the immersive online FPS battle and improve your rank.
Download: Modern Combat Versus
8. Shadow Fighter
Shadow Fighter is an action game built in more than 50 levels each with an amazing experience. It contains a series of zombies and monster battles at each level and gives you battle experience. Amazing graphics, effects, and sounds of the gameplay coupled with the dynamic AMOLED display of Galaxy Note 10 and Galaxy Note 10+ improve your gaming experience with each level. You are provided with a variety of weapons and equipment to attack zombies and monsters.
Download: Shadow Fighter
9. Infinity Ops: Online FPS
Infinity Ops is an online first-person shooter game where you can join a battle with players from across the world. In the game, you can combat in different classes like a recruit, saboteur, tank, and assault also create your own clan. The gameplay offers you a range of weapons like assault and plasma rifles, laser machine guns, and grande launchers with unique features. Incredible 3D graphics, optimized map models, intuitive control with a user-friendly interface helps you to create a perfect gaming environment at your fingertips. Combat either in a team mode or free mode to become champion.
Download: Infinity Ops
10. N.O.V.A. Legacy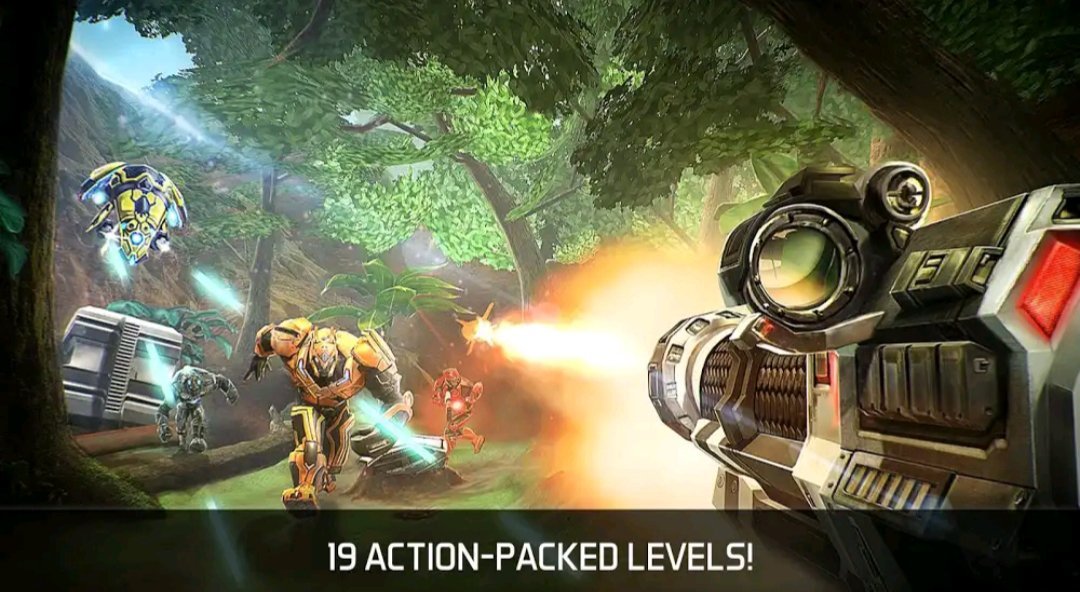 A console-quality, immersive, sci-fi, 3D first-person shooter game in a compact version is the best choice for Samsung Galaxy Note 10 and Galaxy Note 10+. In a multiplayer arena, you have to stand as the last-person shooter among the 8 players or you can also combat in 4v4P in a team mode. N.O.V.A Legacy is a critical sci-fi 3D experience where you have to prove your combat skills to lead the scoreboard and become champion. It features enhanced 3D graphics, different game modes, and an immersive online and offline shooter experience.
Download: N.O.V.A. Legacy
Recommended: Best features in Android 10 Update
11. CarX Highway Racing
For the hardcore car racing game fans, this is the ultimate game for an amazing driving experience. This highway racing game with realistic physical models coupled with a huge display of both Galaxy Note 10 and Galaxy Note 10+ unlocks true racing potential. The gameplay features high-quality car models, a detailed surrounding environment, lively traffic, and relentless police. You have several game modes to beat unparalleled rivals on these high-speed highways.
Download: CarX Highway Racing
12. Nitro Nation Drag and Drift
This is an ultimate drag and drift racing game with advanced and realistic drift modes. It comes with new suspension upgrades, intuitive and customizable controls for an unprecedented drift experience. Nitro Nation Drag and Drift offers more than 150 real cars from renowned manufacturers like Audi, BMW, Jaguar, Mercedes-Benz, and many others. You can upgrade and customize your drag car the way you want. You are provided with a variety of drift controls with the ability to move and resize. Dive into a drag drift racing world and compete against real racers and teams.
Download: Nitro Nation Drag and Drift
13. Metal Soldiers 2
Metal Soldiers 2 is an action game that equips you with guns and grenades and kicks you in a battle. You have to combat through 15 challenging modes where you can use a battle tank, power mech, and helicopter to fight rebels. It comes with an amazing new mission mode. With all the provided equipment types of equipment utilize your skills as a soldier and blow up all your enemies. You have a variety of characters to choose to fight from your side and equip them with weapons. This unique gameplay offers a challenging enemy and you have to battle against their tanks and choppers.
Download: Metal Soldiers 2
14. CarX Drift Racing 2
The sequel version of the CarX Drift Racing game is designed to take your drift racing experience to the next level. It features a new game mode, tandem drifting, and the amazing XDS mode. The gameplay has visual auto-tuning to replace mirrors, lights, and many other parts. It features improved performance tuning to adjust suspension, spring, and much more. You can compete either in a single-player or multiplayer mode against online rivals to win the race and earn rewards.
Download: CarX Drift Racing 2
15. SimCity BuildIt
Do you have the idea of a smart city? If yes, this game offers you the chance to build the city of your dreams and flourish it. Bring the idea of your smart city to life and offer citizens smart choices to make their lives advanced. Build various strategic amenities like modern parks, landmarks, companies, hospitals, and many others. Give the way to your imagination and unlock your creative potential to create a modern, well-equipped masterpiece.
Download: SimCity BuildIt
After playing these all games tell us your experience about their gameplay, graphics, and storyline.