Ok so finally we have received the new DIZO Watch D Plus. This year, DIZO has launched DIZO Watch D & Watch D Talk watches. On paper, it is the next version of Watch D with some additional features. Both watches did quite well in the market, and now it is time for a new one. First, let me be clear, it does not offer Bluetooth calling features. So, if you are looking for a Bluetooth-calling smartwatch, then you should stop here.
Apart from that, the company claims a bigger battery, more workout modes, and a larger display. Now it is time to review it. First, let us start with unboxing it. I bought it from Flipkart for Rs. 2,000, and now we will see what the company offers in this price range.
Design & Build
Inside the cool boxing, it contains a DIZO Watch D Plus Blue color unit, charging dock, and user manual. Nothing else. The watch has a square display, and it is now common to have a such display on budget watches.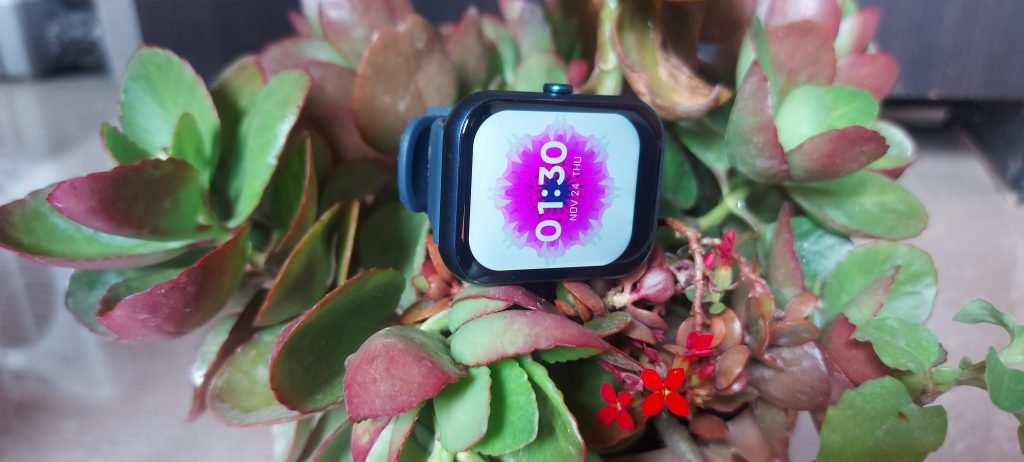 This time, the company has increased the screen size to 1.85 inches. Now it is a trend in the market to launch bigger display watches. The good thing is, they have narrowed bezels, so scientifically, you will get a bigger display in the same case.
It weighs 42 grams with a strap, and it is really lightweight. The strap is made of skin-friendly material and has a metal buckle. And yes, the strap quality is really good. You will not face any itching issues or other skin problems due to it.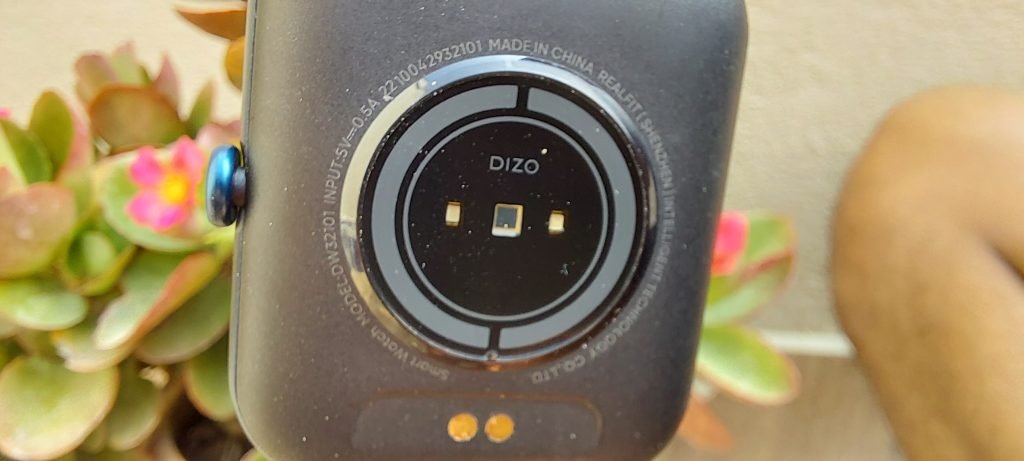 Beneath the watch, there are two green sensors – one for heart rate, and the other for SpO2 tracking.
On the right side, it mounted its only physical button. You can use it to wake up the screen, turn it off, navigate through menus, and power it off or on.
Display and Features
The main display has a large 1.85-inch LCD touchscreen with 2.5D curved tempered glass. The resolution is 240×280 pixels and the 199-pixel density. For such a large display, the pixel resolution is really low. It impacts overall display quality, and the content is not crisp.
Outdoor visibility is good since it has 550 nits of brightness. You can also adjust the brightness & enable the power saver to save some extra power. Sadly, it doesn't support the auto-brightness feature.
Unlike other companies, you have to slide from the left to see quick settings, and slide from the top to get notification shades. In the quick settings, you can see brightness adjustment, DND, power saver, flashlight, raise to wake, and settings.
Connect to Phone
It's very easy to connect your new watch to the smartphone. You just download the official Dizo app from the App Store or Play Store and install it. Make sure, you download the Dizo app, not the Dizo Fit app. These are two different apps, and should get the Dizo app. Once you install it, then login to it, or sign up to it if you are a new user. Follow some steps like gender, height, and birthday, and hit submit.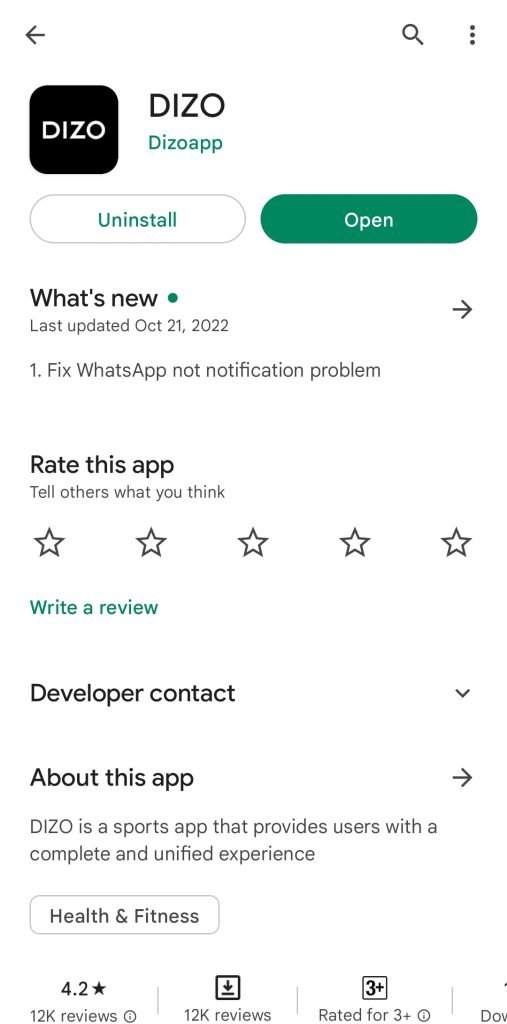 After that, you can search for your new device and then pair it with the phone. Now you are ready to explore more things from the app.
More Functions
It contains more than 30 workout modes to perform daily activities. What I found is most of the sports modes are accurate. I have used it in outdoor running, walking, and Gym. It gives all the necessary information with the final results. You can use the connected GPS function for advanced results in some activities including running and walking.
It has a SpO2 sensor to track blood oxygen levels. It is hard to believe the accuracy of the Dizo Watch D Plus when we compared it with Apple or Galaxy Watch. You can give it a try and see your oxygen level without stressing yourself by seeing the final score.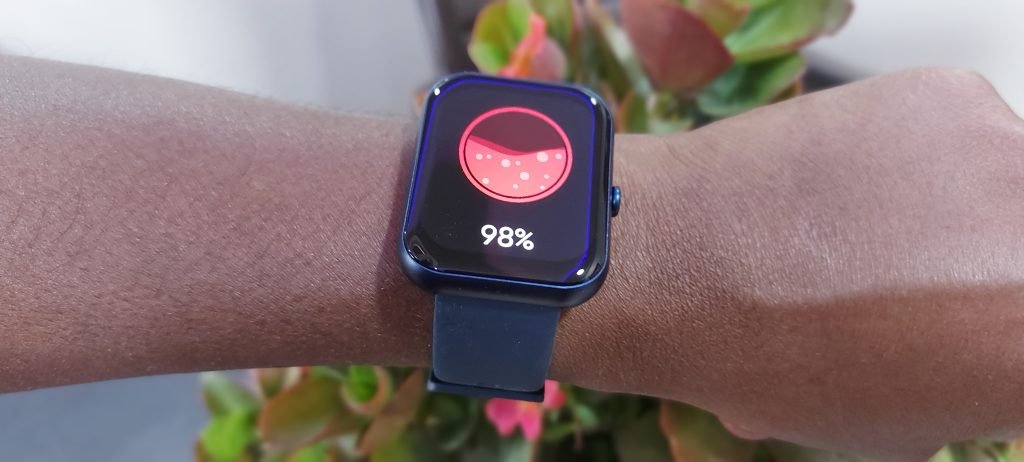 The heart rate and sleep rate tracking are also accurate most of the time. Both are not that advanced and only give basic data about health.
Other Features
It serves you all the incoming messages, app notifications, and call alerts. It is not a Bluetooth Calling model, so you can't expect to make calls to friends. You can view the notifications and delete them, but you can't reply to them. The same goes to call alerts. You can disconnect the calls or silence them.
It offers additional features like camera control, music control, female health, breath training, weather information, and many more. One more thing.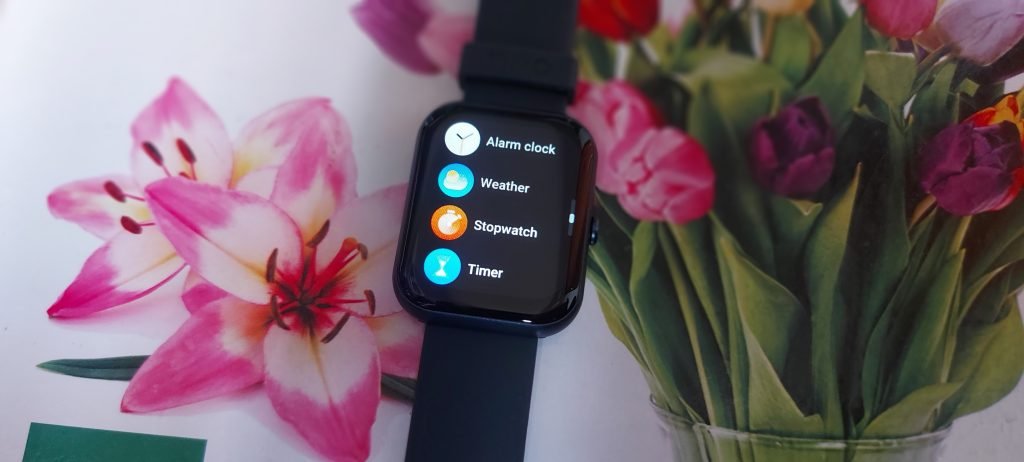 You don't need to first play songs or any videos on your smartphone to control them from the watch. You can do it from the watch itself. You just open the music control tool on the Dizo Watch D Plus, and control the songs.
Battery life
Don't worry about the battery life as it runs for more than two weeks in moderate use. Of course, when you open the exercise mode with active GPS, then you will see a battery drain, and that's perfectly fine. I find the battery on the smartwatch better than most of the wearables out there.
As I said, for a first-time user, the Dizo Watch D Plus is a perfect smartwatch to start with. Of course, it is not a true smartwatch but a fitness tracker disguised in a smartwatch. Still, it makes you happy with its fine features.