The new Gear S3 Frontier & Classic smartwatches are now available in all major countries across the world. It is the third generation digital smartwatch from Samsung, comes with many changes inside it. It is the second smartwatch running on its own Tizen platform rather than Android. First Gear Watch released on Android-based Wear OS platform. After launching Gear models on new Tizen OS there are many good changes that happened in it. This smartwatch can now support with new Galaxy S10 series, Galaxy S9 duo, Samsung Galaxy S8, and S8 Plus devices.
It is compatible with Galaxy Note 10, iPhone 11, iPhone XS duo & other Android smartphones. After the release of Tizen 3.0 firmware update, it had got even more support from app developers as well as Samsung developers, and the latest Tizen 4.0.0.7 the update is even better to go with it. Now to make Gear S3 more advanced, Samsung has released Tizen 1.5 with the Bixby version.
The first good thing is it separately made its own look for its wearable and now more and more developers are making their best watch faces to make Gear S3 different watch. Samsung created special features for Gear watches which we don't see on Android gadgets, that makes it a must-have watch. The new Galaxy Watch & Galaxy Watch Active 2 smartwatches are the best examples of it.
In recent days many customers were complaining about Samsung's decision to leave Android and brought newborn OS which don't have apps or games. But now in the sixth year, almost all things are changed and Gear S3 became a tough competitor to Android Wear OS and Apple Watch. It doesn't run on Android Wear OS or Apple Watch OS but it had become successful to grab the attention of many major player developers. Now when we see into the Galaxy App Store then there are plenty of useful apps to serve Gear customers.
Samsung has announced that there are 4 times more apps in the Galaxy App Store than last year. That means users can get more quality apps from the store. Big developers are now started to create their quality apps on Gear S3 Frontier & Classic which are highly important on any gadget. Here I will give you a list of such top 13 apps that must-have on any wearable. Some apps are made by Samsung itself and one other is from big-name developers in the market. Below are such top 13 best apps to use on new Samsung Gear S3 Frontier & Classic smartwatches.
1. Speedometer
The Speedometer app is made by Samsung for their all smartwatches. The app was absent in the initial days but later Samsung launched it for new devices. It is a very useful feature to track your speed and distance. You can measure your speed and distance in many ways like graphs or numbers. The Speedometer app is more important for sportspersons or other users who go outside.
2. Here WeGo
The Here WeGo app is a navigation app on Gear S3 Classic & Frontier watches. It will give you an accurate navigation map to reach your destination. It doesn't need the Here app to synchronize map data, instead, it works independently to get all information. That means it will save you time as well as provide needy information on the time. The users who roam in New cities every time they can use it. In the store, it is now the best app to use to find correct roads and many other destinations.
3. Find My Car
The new Find My Car is the best app to find out your parked car. If you parked your car in the traffic area and after so much time enables you to find it out, then this app can help you to get your car. With the help of a built-in GPS, it will track your car and tell you the exact location and how far you are from there. In the rush, it can help you so it is better to have to Find My Car app on the Gear S3.
4. Uber
The Uber app is a must-have app for travel guys. In the need, you can call Uber taxi from anywhere. Surprisingly it is not available in Tizen Store but have in Gear App Manager due to its large presence in all countries. Depend on your country you can use this app. It has each and every one features to get help from them. Call the taxi, track the taxi online, get the information about car and driver, Live navigation and many more features are inside it.
5. Glympse
The new Glympse app is useful to share your current location to other users. It doesn't look useful, but in real life, it is very useful. Like when you are going late and want to share exactly where you are then this app can help you. Due to the heavy traffic, you are going out of late and want to share your exact location with your family member then Glympse is there for you.
6. Calculator
In everyday life we all need the calculator to count numbers or to solve some other mathematical problems. If you also want one best calculator app on the Gear S3 then-new Calculator app is a good option. It has a simple look to understand all the functions and you can solve your all basic problems with it. It exclusively made for Gear S3 smartwatches, so it is better to have it.
7. Twitter Trends
The Twitter Trends app is good for those users who are always present on Twitter. This app will let you know all the trending tweets from your accounts. You will get whole tweets on your screen and you can reply to it. Why the only reply, also you can retweet or share personally with others. All the hashtags trending will be well shaped on this tiny screen. For the Social Media followers, Twitter Trend is the best app on Gear S3 Classic as well as the Frontier model.
8. Flipboard
The Flipboard is a famous news reading app in the world & now comes on Samsung smartwatches. You can read any news or important articles from across the world. Follow your favorite websites from a wide variety of categories and read them regularly. You can follow trending topics like Sport, politics, entertainment, science & technology, business, and many more. It built nicely for the watch so every user could read every font on the rounded screen.
Also Read: List of best Samsung Galaxy Watch, Gear S3 & Gear Sport apps
9. Weather
If you want to stay updated about real-time weather information of your locality, this app provides the better option. Whether you are planning for a picnic or other activities weather plays a crucial role. The Weather app provides all essential data at your wrist like current temperature, weather forecast, and rainfall possibility, etc. This simple as well as user-friendly app enables you to plan your schedule accordingly. You can also add your city to get all weather-related stat directly from your watch.
10. Alexa Gear Pro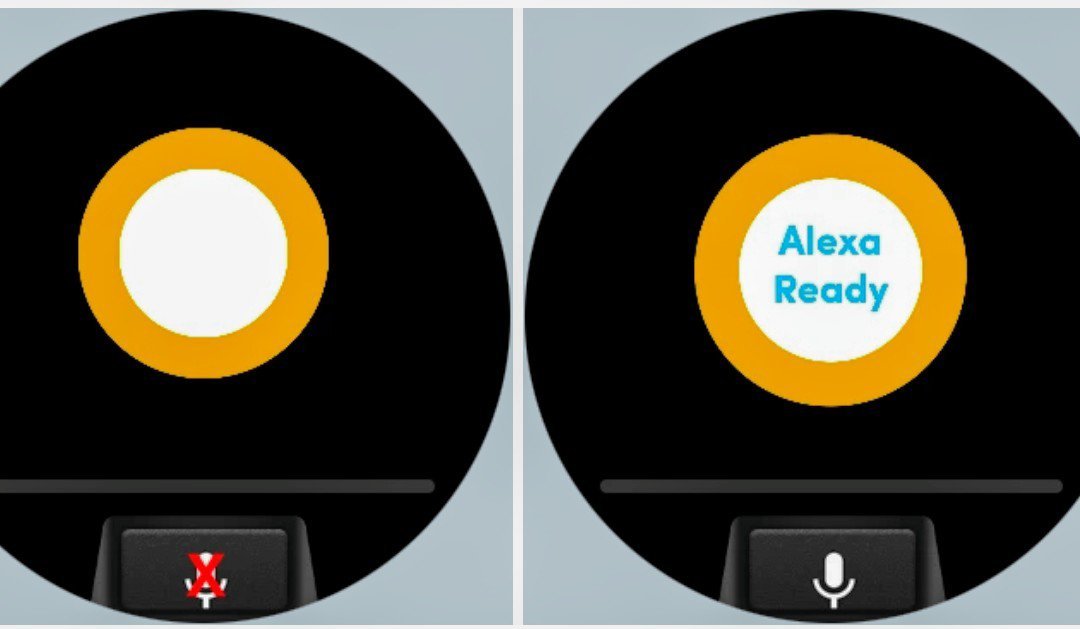 Alexa Gear Pro is the advanced and paid version of the basic Alexa Gear app. The app has been designed and introduced with user-friendly features. In order to use this app, you should have installed the companion app on your smartphone. Alexa Gear Pro has additional features such as it records voice command automatically when connected to Alexa service through phone. Now there is no need to push the record button or look at the screen of Gear S3 Frontier or Classic watch. Watch automatically vibrates to notify the user, as soon as it starts voice command recording. Though it is the paid version yet it is not an ad-free version.
11. Watch Face Creator
This app lets you create excellent watch faces for Samsung Gear S3. With Watch Face Creator app you can easily design innovative and incredible watch faces. The app allows you to use your photos as a background for watch faces as well as add or remove time and battery components. You also have the option to customize the watch faces and set their appearance on a watch. Watch faces designed by you are saved in the list, so that next time you can use them easily. You are also provided with some special watch faces for free of cost. It is the best companion app for Facer Watch face creator app.
12. Endomondo
Endomondo app coupled with Samsung Gear S3 lets you stay tuned with your fitness stat. The app included with built-in GPS tracking all your workout including route, distance, speed, and heart rate. It displays all fitness related stats at the watch and allows you to check your progress directly from the wrist. Endomondo tracks several indoor as well as outdoor activities and displays crucial stat. You can set your daily fitness goals and check progress with the relevant data provided by the app. Track your workout and share with friends and family through Facebook etc.
13. NBA Gear App
The official NBA Gear app for Samsung Gear S3 Frontier & Classic lets you have access to all sports-related information. This app enables you to check schedules, scores, and all other information about games. You can either watch the games live or replay it later. It gives you access to all game-related notifications including breaking news, game recaps, and highlights at your wrist. NBA League Pass gives you access to live games along all the seasons. Select your favorite team and customize your experience to get all updates related to the team directly at your wrist.
These are the best 13 apps for Samsung Gear S3 Frontier & Classic smartwatches. In these apps, there are some apps that are exclusively available for Gear S3 which you don't see on the last-generation Gear model. Now go to the store and download these top apps to use on Samsung Gear S3 smartwatch. If you want to suggest more apps on this list then feel free to tell us in the comments box below.