The OnePlus smartphones including the new OnePlus 9 series have all the essential features to play high graphics games & to use the best apps. The flagship devices come with plenty of advanced features and updated technology. All have huge screens & all the powerful features that play a major role in deciding the customer base for any smartphone. Like an intelligent camera, bigger enough display, active battery life, and many more. This is the reason most of the countries have chosen OnePlus smartphones as their first smartphone.
The OnePlus 9, 9R & 9 Pro are the rival phones of the existing mid-range as well as premium smartphones of various manufacturers. The major rivals are Samsung Galaxy S22, Galaxy Note 20, iPhone series phones & Google Pixel series phones. Having this smartphone enhances the experience with its advanced features.
Though you have the perfect device in your hand, sometimes, you encounter different situations. You need some best apps on your device to run it efficiently. The OnePlus phones run on the latest Qualcomm Snapdragon processors and Oxygen OS 12, bringing some changes to the user interface.
You must have installed some useful applications in your device in order to manage it effectively and use it to your advantage. Here we offer you the list of the top 25 best apps & games that will enhance your experience of using OnePlus smartphones. You can download all listed apps from Android Play Store.
Best OnePlus Apps:
1. Adobe Photoshop Express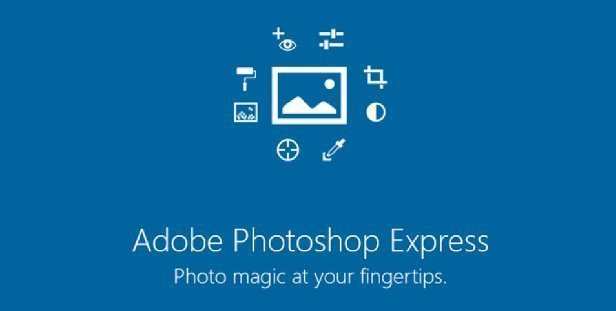 The Adobe Photoshop Express is a step further in the world of photo editing as it is intended to edit photos and make a collage with powerful editing on this smartphone. Take a photo from your, 48MP camera and edit them here. The app contains plenty of basic and advanced features that suffice your need for photo editing.
You will be able to edit your photo with several filters or looks and customize photos for the look you want. All the advanced features of the app give you the digital experience of college making with additional filters and fresh looks. Once you have installed this app, you will get access to amazing and creative features.
Download: Adobe Photoshop Express
2. SHAREit
When you need a speedy cross-platform transfer of files, images, or videos, then SHAREit is the perfect destination for this purpose. It is a powerful app for sharing, and it also provides free online feeds that include movies, music, and much more.
It is capable of transferring all types of files and is the fastest and most reliable platform available at the highest speed. The overhauled SHAREit offers an excellent video player that offers unlimited online videos and gives a smoother experience. This app is the best way to have an amazing sharing experience.
Get: SHAREit
3. MX Player
MX Player is the most powerful video player that supports all types of audio formats and provides the support of subtitles. The audio formats supported by this app include AC-3, MP3, AAC, and many others, along with the subtitles option and multi-core decoding.
It is simple to use as you can zoom in and zoom out videos easily and scroll to select for the next or previous option. The app supports several types of subtitle formats, including DVD, DVB, SubRip, etc.
Get: MX Player
Related: Best Camera Apps for OnePlus 6T smartphone
4. PicsArt Photo Studio
It is the free platform available that enhances the quality of your pics with its powerful photo editing tools and collage maker. The PicsArt Photo Studio app helps you to create amazing pictures and also supports awesome memes making with the free to edit pictures feature.
Installation of this app gives you access to the powerful tools, effects, and clipart library along with many other features. It is now effortless to make awesome and creative photos with the advanced features of the app that are best suited to share on social media.
Get: PicsArt Photo Editor
5. Netflix
The Netflix app provides an alternate platform for entertainment. This app is the leading subscription-based service for watching movies and TV episodes on your OnePlus 9 Pro smartphone. You will get access to several entertainment videos, including TV shows, movies, and Web series, and you can enjoy watching them anywhere, anytime.
You must be a member of Netflix to have access to this vast window of entertainment. You can watch online videos and also get regularly added video updates. You also have the option to search on a title basis. You will provide a one-month free membership offer, and a valid payment is needed to redeem it later.
Download: Netflix
6. Opera Mini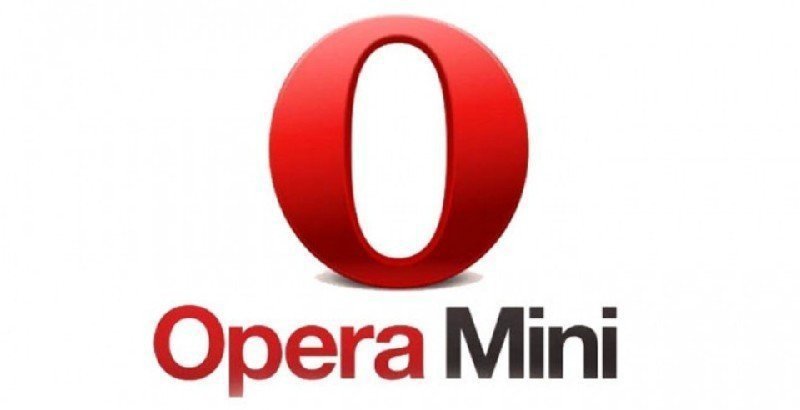 The best platform for browsing with various advanced and latest features like data saving options and much more. It is the main competitor to Google Chrome, Mozilla Firefox, Safari & UC Browser apps. The Opera Mini will help you browse without the hesitation of the ads, and you can download videos with efficient speed.
The app lets you track the data usage by it, and you will know the stat of your data saving. You can open several pages at one time in different tabs, and this will enhance your experience of smart browsing. You can save your favorite sites and also browse privately with the help of the incognito tab. For the fastest browsing experience on your smartphone, this app is the best browser available.
Download: Opera Mini
7. Uber
Finding and sharing rides at affordable prices become easy with the Uber app as it lets you do this smoothly with the help of your smartphone. The app works with access to location, and it is available at all times. Request your Uber cab for the next ride you are planning and experience the fastest, most reliable, and secure service.
The location-based app lets the driver pick you up from your location and drop you at the destination. You have several payment modes to make your payment for the ride. This app provides service on an individual basis as well as a share basis. Uber pool option makes you find other riders on your route and share the fare with them.
download: Uber
8. Snapchat
The new social media app Snapchat is one of the widely used apps, and it works based on interactive communication with the help of the camera. The app helps you communicate and express yourself in the present moment with the camera.
You will provide several interesting features during communication like stickers, emojis, and much more. It provides an effective platform to interact with friends and the community to know about what they are doing at the live moment.
Get: Snapchat
9. KineMaster
For professional video editing on Android devices, this is the best app that supports multiple layers of videos and images. Its various filters, effects, and 3D transition along with many other features let you create the perfect professional video.
Instant preview for all edits and the speed control option helps to manage the quality of the video with analysis. The app provides several visual effects and animation that make the video perfect and compatible for sharing on social media sites. It offers better control of the video editing process through the smartphone.
Get: KineMaster
10. Quora
If you are searching for the best platform for knowledge sharing and developing understanding, then Quora is the best option. Here you can ask a question about any topic and get high-quality knowledge to relate to it and share it with others.
To expand the horizons of your knowledge of any subject. The app provides you with a helpful answer to your every question. The quality content of the app enriches your knowledge and makes you compatible with answering the questions on the platform and sharing your knowledge with the world.
Get: Quora
11. TikTok Lite
It is a platform that enables you to share your incredible talent and potential in a short video format with your friends and the global community. As a result of this, you can record your short video moments of Dance, Comedy, and other funny activities and share the moments on this platform.
It's more fun to record videos with the OnePlus devices. You can also explore videos from millions of creators who share and express their talent via this TikTok Lite app.
Download: TikTok Lite
12. Azar
An interesting app that enables you to expand your contacts with the global community through live video calls and explore new people and cultures. Azar is a video calling app where you can select your preferred Region and Gender to start a conversation.
You can send and receive messages and video calls, add new people to your friend list, and enhance your engagement easily. Facial recognition stickers and Costume effects may enrich your conversation experience.
Get: Azar
13. Udemy-Online Courses
Udemy is an online video course application that empowers you with more than 20000 topics across different sectors. It offers excellent video courses for various fields including Languages, personal development classes such as drawing, writing, yoga, etc.
The app continuously updates its content and also offers courses on topics like Artificial Intelligence and Blockchain technology. It is an incredible platform that enables you to master your skills and explore new hobbies to advance your career.
Download: Udemy
14. Happn-Local Dating app
Happn is a dating app that offers you an opportunity to approach people whom you didn't dare to approach in real life. Here you can meet the people with whom you have crossed the path in real life, provided they should have the app.
When likes are matched, you can start a conversation with them. Also, you can check your Timeline to find all the profiles you have crossed paths with.
Download: Happn
15. HealthifyMe
HealthifyMe is the app that enables you to create a comprehensive plan for your healthy lifestyle, with its amazing features. The app counts your calorie, tracks your food and nutrition intake, and enable you to chart a perfect diet plan.
You can also set your personal fitness goals, and the app encourages you to achieve them with its perfect diet plan and calorie counter. Nutrition and calorie calculator allows you to intake healthy food and a meal planner guides you about how to go about your diet and workouts.
Get: HealthifyMe
16. Microsoft Translator
Microsoft Translator app supports the translation of conversation into more than 60 languages. The app supports not only textual translation but also voice, conversations, photos, and screenshots, with the app, it is easier to enhance engagement with other languages.
To express yourself effectively, you can search for alternate translations and meanings of a word. The pronunciation guide lets you pronounce the translated content effectively. The app enhances your experience and introduces you to several languages and enables you to understand the content in other languages properly.
Download: Microsoft Translator
Best OnePlus Games (2022):
17. Evertale
Evertale is a fantasy RPG game that is full of mysterious monsters and heroes across an exciting story-driven adventure. Here you have to build a strategy to devastate your opponents in engaging turn-based 4v4 combat. You can also immerse yourself into the single-player offline story.
You have to join the battle to free the world of Erden from deadly pandemonium. The journey continues through six diverse regions of Erden.
Get: Evertale
18. FIFA Soccer
FIFA Soccer allows you to build your team and compete against your rivals. You can train your players and attack rivals. The game takes your experience to a whole new level with its amazingly introduced head-to-head mode and superior graphics.
In a real-time play mode, you can engage yourself with competitors from around the world and test your skills. You can also take on the best gamers across the world in League v League tournaments to prove your talent.
Download: FIFA Soccer
19. Exploding Kittens – Official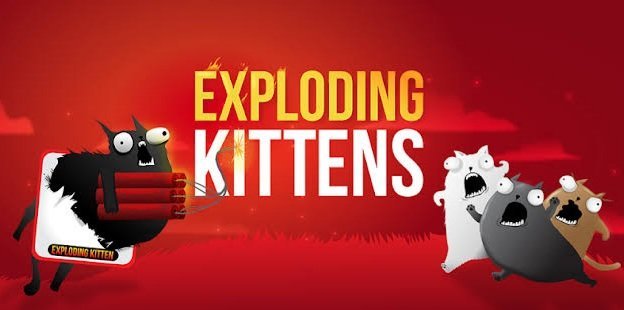 The multiplayer card game that you can play with 2 to 5 players friends or online strangers. New cards in the game are exclusively for the digital version of the Exploding Kitten.
It is a paid game that also offers some in-app purchases with real money, and it is amazing to kill your time with this highly strategic game.
Download: Exploding Kittens
20. Florence
Florence is a story-based game in which the whole gameplay revolves around the ups and downs of the love story of a young woman named Florence Yeoh. The game draws its inspiration from the graphic novel named 'Slice of Life' and intends to give you an emotive, unique mobile narrative experience.
It's all about how Florence's view of seeing the world changes when she meets a cello player Krish. Gameplay designed around their love story from flirting to fighting and helping each other grow to growing apart.
Download: Florence
21. Rush Rally 3
If you are interested in the racing game, then this is an amazing rally racing game with console quality and coupled with a OnePlus. It takes whole the experience to an advanced level.
Rush Rally 3 offers more than 72 adventurous surface types, including snow, gravel, tarmac, and dirt which comprehensively test your skills. The gameplay has a fully customized control system for touch and tilt, which enables you to compete with your rivals efficiently.
Download: Rush Rally 3
22. Virtua Tennis Challenge
The Tennis game with various incredible features such as unrivaled 3D graphics, tactical controls, and realistic gameplay, all the features enable you to create a perfect gaming environment at your fingertips.
In this game, you can compete against 50 players in 18 stadiums across the world to test your skills and improve your performance. The gameplay offers you to play on different stadium experiences like clay, grass, and hard courts.
Download: Virtua Tennis Challenge
23. Sniper Arena: PvP Army Shooter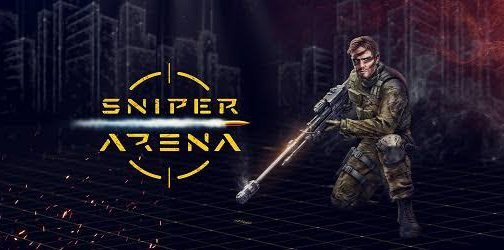 Sniper Arena is a live combat game where you can compete against more than 500k snipers across the world to become the best sharpshooter. The gameplay has superior quality realistic Rifles, innovative 3D graphics, and four spectacular locations.
Intuitive controls allow you to swipe, zoom, and shoot with much comfort. Here you can compete in 3 different game modes, namely Deathmatch, Team Deathmatch, and Domination to become the champion.
Download: Sniper Arena
24. Call of Duty: Black Ops Zombies
Console quality game designed specifically for smartphones enhances the experience with the OnePlus 9, 9R, and 9 Pro and creates a perfect gaming environment at your fingertips.
It is a 50 level that provides a massive challenge of zombie warfare. You can play solo as well as team up to 4 players. In a single-player mode, you can switch to the in-game CoD point system which can spend for various purposes such as for weapons, perks, and revival.
Download: Call of Duty
25. Unkilled – Zombies FPS Shooting Game
Zombies FPS is a story-based game in which a terrifying zombie apocalypse attacks New York City. You have to join a task force assigned to overcome a threat from the walking dead.
The gameplay offers solo combat missions as well as an online PvP multiplayer mode in which you have to fight for survival across 150 missions. You are provided with more than 40 weapons in five different classes and plenty of skins to customize your character and guns.
Download: Unkilled
It is in the list of the top 25 best apps for the OnePlus 9, 9R & 9 Pro smartphones. Also, these apps are compatible with previous OnePlus 8, 7, 6T, 6, 5T smartphones. All the apps on the list are helpful in various ways and unleash the power of the smartphone for its productive uses.
These apps listed above are highly rated and searched meticulously to enrich your experience of using the smartphone. Refer to this list to add to the benefits of your OnePlus smartphones experiences.