There are two companies in the world that produces more smartwatches than any other company in a single year. The one company is Huami & the other is Garmin, both launches more than 10 wearables every year in different categories. In the year 2020, Huami has launched Amazfit T-Rex, Amazfit Ares, Amazfit Bip S, Amazfit GTR Lite, Amazfit X. In the second half, the Chinese company will launch Amazfit GTR 2, GTS 2, Verge 3, Stratos 4, Amazfit Band 5 & Band 6, and lots of other Lite versions. Now talking to the Garmin, it has Garmin Fenix 6 Solar series, Marq Golf Edition, Garmin Delta, and some of the other wearables. It also plans to launch Fenix 7 series & Fenix 7 Solar series smartwatches.
Now, the users always get confused about which watch is best for them. Due to the plenty of options, they can't decide easily. In the previous article, we have covered which Huami Amazfit watch you should buy. Now in this article, I will guide you on which Garmin smartwatch you have to buy to get most of it. Here I will specify the best smartwatches with the price, their features, and the availability in the market. Also, I will describe them with SpO2, sleep, heart rate, swim, and other important tracking tools. Here are the best Garmin watches to buy in 2020.
Best Garmin Smartwatches to buy in 2020
1. Fenix 6X Solar
Probably, the best Garmin Watch in the Fenix lineup. You can choose the option if you want the watch best in every section. With the 10m diving, it is suitable for swimming and perfect with the VO2 Max feature. It is in those rare watches that offer 10M water-resistance technology to create a better swimming environment. Also, the elite in the outdoor activities, from hiking to running and climbing to skiing. The user-generated GPS in the PacePro function is helpful when you do outdoor activities. Fenix 6X Solar has a technology to absorb the sun's energy and power-up your smartwatch. The smartwatch is available for $6.99 in the store.
2. Garmin Vivoactive 4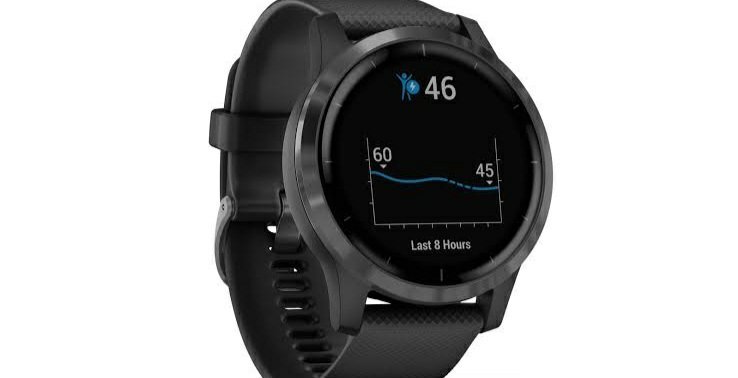 Another elite club Garmin watch in rich features. Many tech experts reviewed Garmin Vivoactive 4 as an overall performer in each category. With the 20 sports mode and the GPS technology will put you healthy. It is the main rival to the Apple Watch Series 5, Galaxy Watch Active 2 & Fitbit Ionic watches. It supports Spotify, Pulse OX, Garmin Pay, smart notifications, and many third-party apps. You can purchase Garmin Vivoactive 4 for $293 in Amazon.
3. Garmin Forerunner 945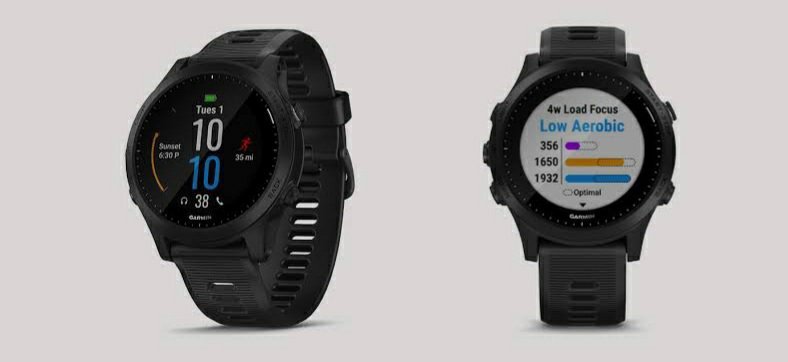 In the Forerunner lineup, you will find Forerunner 945 is top wearable. Apart from Pay, Spotify, and VO2 features, it can save up to 300 songs in offline mode. With plenty of sports modes and other outdoor activities, it is the best companion in the workout. It is beat pricy than the other. The long-lasting battery life, advanced tracking, and fair design make it must get a smartwatch. It offers smart notifications to get WhatsApp, Facebook, and other social media apps. The Forerunner 945 is available for $550.
4. Garmin Instinct
Garmin Instinct is the most rugged smartwatch from the company. The rough & tough design is similar to other MIL-STD 810G military standard smartwatches. In the market, Galaxy Watch 3, Amazfit T-Rex, Polar Unite, and Casio smartwatches offer the most rugged design. The main motto of such toughness is to save it from unwanted scratches and other damages in outdoor activities. if you are doing high intentional activities like hiking, climbing, and swimming then there are chances that you may encounter accidental damages. Their such toughness will save your watch. It has priced at $229 in Amazon.
5. Garmin Swim 2
It is the cheapest watch in the Garmin lineup for the swimmers. Garmin always launches wearables for all the users. Garmin Swim 2 is one of them, specially launched for swimmers. The watch will know when you are in water and how to improve your swimming skills. It guides you through your water activity with its sensors. It tracks length, speed, space, SWOLF, and stroke count. The Swim 2 also tells you when you should take rest. On the Amazon the Swim 2 available to purchase for $219.
These are the best Garmin smartwatches you can buy in 2020. The list will go on when we add Fenix 5 series, Forerunner 935, Vivoactive 3 Music, Garmin Marq, and Delta watches. With these incredible wearables, Garmin has moved in the top five players of wearables. Choose the best watch for you and start your activities with it.