Mi Band 4 & Mi Band 5 offer a better battery life than any other fitness tracker in the wearable market. It runs longer than Mi Band 3, Fitbit Charge 3, Fitbit charge 4, Honor Band 5i & Samsung Galaxy Fit & Fit e trackers in every test. Both made with a combination of best hardware & software quality that matches each other in any condition. As Xiaomi promised, the battery on Mi Band 4 & Band 5 will drive you for almost 20 days in normal mode, which is more than enough to forget your charger. Even though battery life is better on the new Mi Band 4 & Band 5, some users want to save more battery juice in extreme situations by adjusting screen brightness.
Mi Band 4 & Band 5 allows you to increase or decrease the screen brightness of the display. There is another reason to set the brightness that most of the users want to reduce it in the night and also want to increase in daylight. To save the battery you can use Night Mode function, but still, if you don't want to activate dark mode then there is another way. If you are also don't meet the need from default screen brightness, then follow these steps to set screen brightness of Mi Band 4 & Band 5.
Screen Brightness on Mi Band 4 & Band 5
1. Slide down the main screen
The first step is, slide down the main display. It is effortless, just put your finger on the upper side of the band and drag it down.
2. Click on More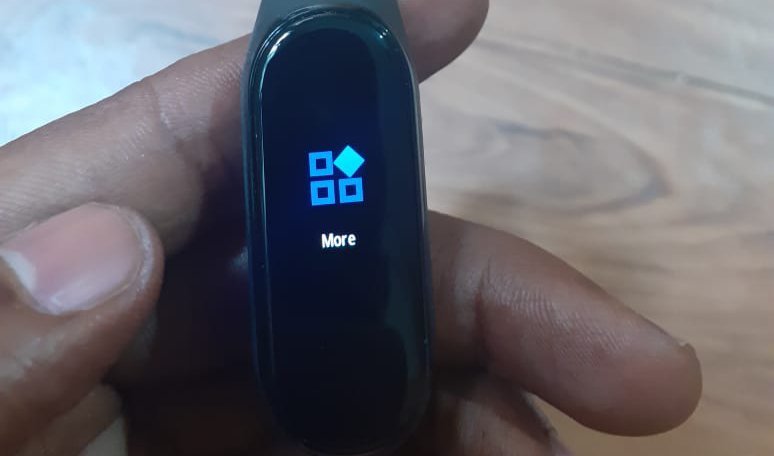 You will see More option in the next step. Click on it.
3. Scroll down & select Settings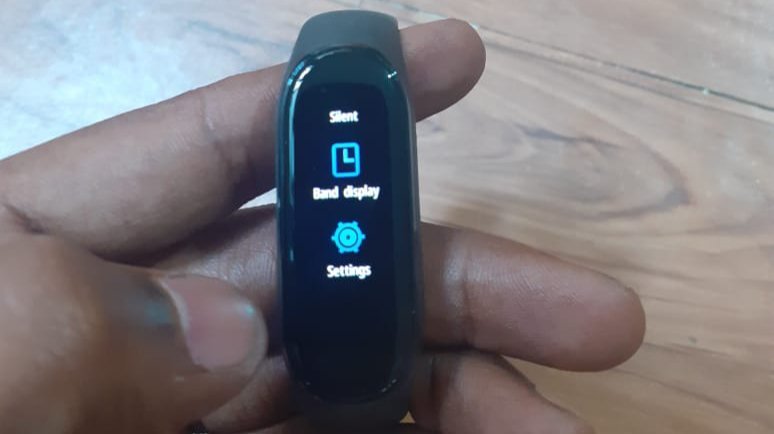 In the More menu, there are many options for different purposes. Scroll down until you see Settings. Open it.
4. In the Settings, choose Brightness
In the Settings, you will see three options. The first one is the Brightness. Select it.
5. Now increase or decrease screen brightness
When you open the brightness option, it allows you to set the brightness manually. Tap '+' sign to increase it and tap on '-' sign to decrease the level. It will adjust by 20% at a time that it supports five blocks of brightness. When you tap on '+' sign then it will maximize the brightness by 20%, and the same goes when you lower it.
You have successfully adjusted screen brightness on your new Mi Band 4 or Mi Band 5 tracker. Follow this simple guide to set it manually. If you need any guidance or find any trouble then feel free to ask me any question in the box below.