Facebook & Instagram is the most popular social media channels on Android & iOS platforms. Facebook has now reached 5 billion downloads on android and becomes the first non-Google app to enter that number. The Facebook numbers are over 1 billion on Apple, and Instagram on both iOS & Android has grabbed over 1 billion active users. If you are the active social media users then definitely you are using one of these apps. Now after the launch of Samsung smartwatches, the company has given us the chance to use Facebook & Instagram on the new Galaxy Watch Active 2.
Both apps on smartphones & tablets take too much size to install; that's a reason you will not see original apps in Galaxy Store for wearables. The smartwatches come with very less amount of memory & RAM, which is not enough to run these giant apps. Instead, Samsung allows us to use both on new Active2 in other ways, where you will receive all the critical messages on the smartwatch. Here I will guide you on how to use Facebook & Instagram on new Galaxy Watch Active 2.
Use Facebook & Instagram on Galaxy Watch Active 2
1. Make sure Facebook & Instagram is on the smartphone
To get started, first check both of these apps on your smartphone. If you haven't downloaded these apps, then download & install them.
2. Log in to these apps.
Many of you may have using these two apps for many years, but you are not, then sign-up & make a successful login.
3. Open Galaxy Wearable app & tap on Notifications
On your paired smartphone, open Wearable app. You still need to match your smartwatch with the smartphone then first do it. Now open the app & tap on the Notifications option. When you open Notification, then makes sure the toggle is 'On' to receive notifications.
4. Tap on Manage Notifications
In the Manage Notifications, you will see all the smartphone apps that you have installed. To get the notifications from Facebook & Instagram, activate the button in front of them.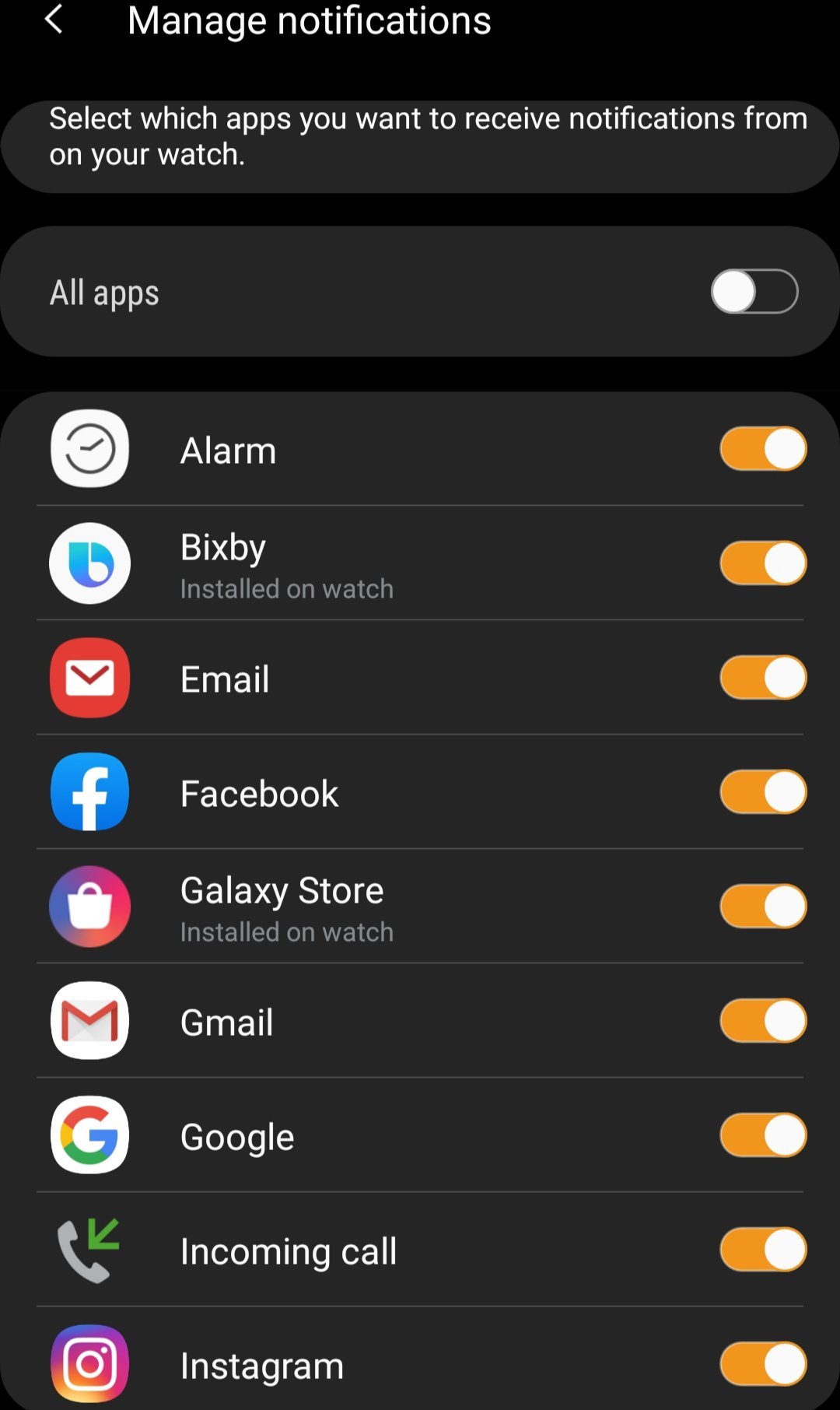 Make sure on your smartphone, the notifications are active in the Instagram & Facebook settings. You will only receive the messages that you get in the notification panel of the phone. On the Samsung Galaxy Watch Active 2, you can view, reply or delete the messages.
You can reply to messages by using voice commands, with keypad or by using Quick Reply feature. Follow all these steps to use both apps on your smartwatch. Note that, due to some limitations you may not get experience as your smartphone.