Galaxy Watch Active 2 has all the advanced features that we need on our wearable gadget. We can play music, make calls, receive messages, set fitness goals & many more tasks it can perform. The Galaxy Watch Active is now one year & six months old, but it proved that Samsung had packed every essential feature into this budget smartwatch. We always talk about its fitness apps & connectivity to the paired phone.
Now, after the launch of the Galaxy Watch 3, both watches are still on the market. There is more than that. We can use these watches to track our location & turn-by-turn navigation with the help of many GPS & navigation apps.
GPS tracker is helpful on the smartwatch & for some apps, so they could give you accurate results. Like running apps or swimming, apps can show you precise distance & way when you put GPS & navigation in active mode. Both Galaxy Watch Active & Active 2 have GPS functionality that you can use to improve your usability in many ways. Below is the list of best GPS & navigation apps on Galaxy Watch Active & Active 2 smartwatches.
1. Navigation Pro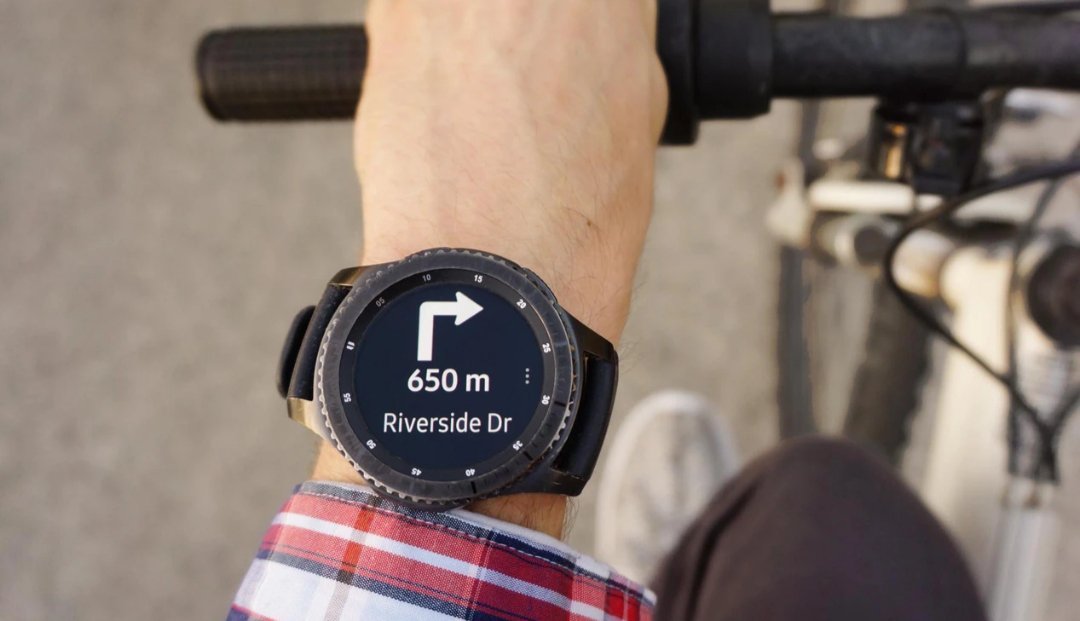 Navigation Pro app will guide you in your travel or if you want to track the location. Navigate with your watch put your phone in your pocket, and say the developers. It gets help from Google navigation to give you a proper place. To use it, you have to download the Navigation Pro app on your smartphone as well as on the Galaxy smartwatch. It is a paid app but worth to use it. Get it from Google Play Store for the smartphone & from Galaxy Store for a smartwatch.
2. Here WeGo
It may be the best navigation app on Samsung smartwatches & you can use it without using your paired device. Here WeGo gives data about turn-by-turn navigation, driving directions, street names & finds where you are going. See running, driving, cycling, walking, & public transport direction & also see how far you have walked.
3. MapMe
MapMe is a simple app to show you the current location. It uses the in-built GPS of the watch and gives you the best results. Open the app, and get your current location. It provides an address, latitude & longitude. The app requires GPS permission to use in-built GPS.
Must Read: 20+ Best apps for Galaxy Watch active & Active 2
4. Navigation Standalone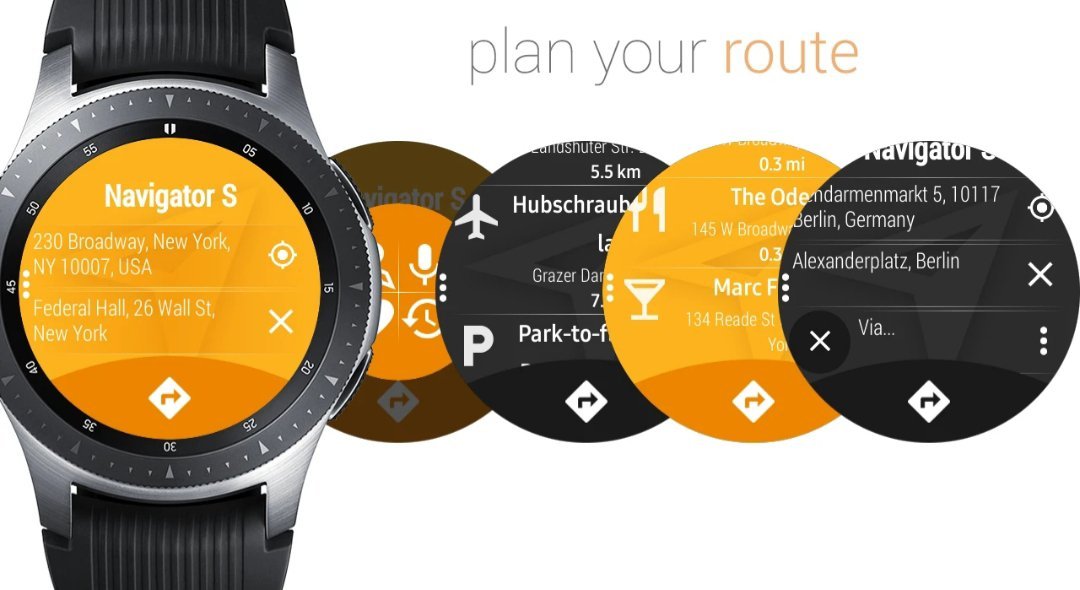 To get turn-by-turn navigation, satellite view, map view & street views use this app. It has four route modes: public transport, walking, cycling & driving. Navigation Standalone provides you with all the details of the route, direction details & alternative routes. You can save your favorite places to use later. To save the battery, it has a battery-saving mode & night mode for better usability in the night view. The app comes with a $2.99 price tag.
5. Alti-barometer
Like Apple Watch, Samsung is also creating its home-grown apps for Galaxy Watches. The app has been made by Samsung itself for its all Gear & Galaxy smartwatches to get most of your watch. The Alti-Barometer will help you to find the altimeter & barometer details. It uses GPS & connection data to get the sea-level air pressure in the altimeter. The barometer measures atmospheric pressure with an internal sensor like whether the pressure is rising or falling.
6. Map GPS Watch
It is not an app but watch faces with complete detail about the map. It provides a map & current location on the main screen. It has different modes to get the most information. Tap on the watch face, and it will open Map Mode, which answers your most questions. On the map, you will see favorite destinations, tourist attractions, hotels, restaurants & hotels.
GPS & navigation apps are necessary when you roam in a new city or find yourself in an unknown place. These are the best GPS & navigation apps for Galaxy Watch Active & Active 2 smartwatches. Some of these apps come with prices, and others are free of cost. To download all the apps, go to Galaxy Store on your paired smartphone, or open it directly from the smartwatch.