Apple's iPhone 14, iPhone 14 Plus, iPhone 14 Pro Max are the latest edition of the iPhone series. These smartphones introduce groundbreaking technology to enhance users' interest. As these devices run on Apple's iOS 16, they have incredible performance capacity. The enhanced battery life on this series makes it more convenient for users. The series has been hailed for its excellent performance in every field including gaming and camera.
The most crucial and interesting aspect of the latest iPhone 14 series is the upgraded and powerful camera. It includes new Main and front TrueDepth cameras, an Ultrawide camera, and Photonic Engine for low-light performance. However, here we will see a few more camera apps that may enhance results when integrated with the powerful camera system on iPhone 14 series.
1. Halide Mark 2 – Pro Camera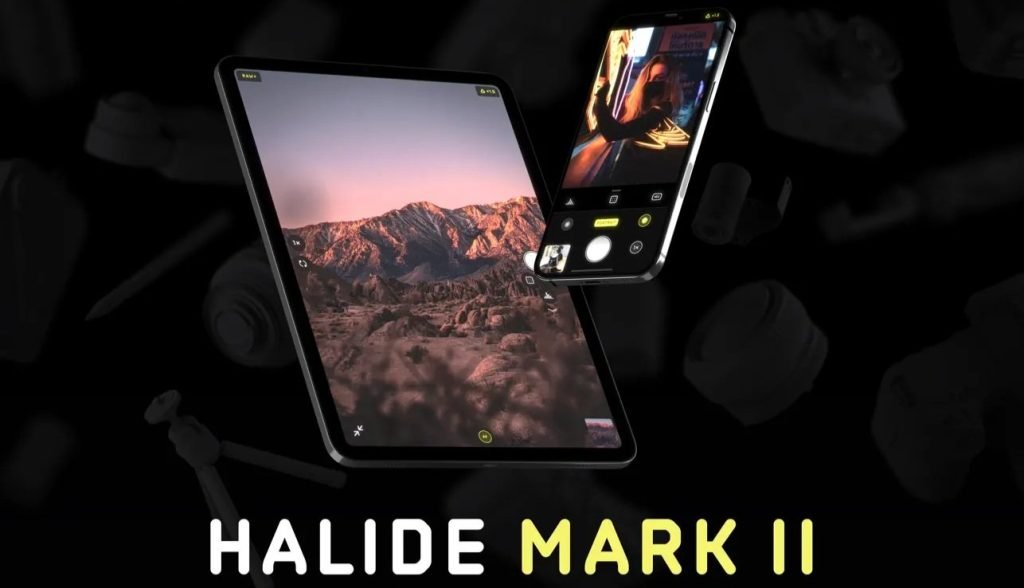 Halide Mark 2 is one of the best and most powerful camera apps for Apple, it features a very smooth and elegant performance. Further, it has a beautiful and intuitive user interface which provides extra convenience. Its high-end tools like Focus Loupe and Focus Peaking let you have a perfect and deliberate photography experience on your iPhone 14 series. The app has powerful features like smart automatic mode and full manual exposure controls etc.
2. Filmic Firstlight – Photo app
Filmic Firstlight is an easy and intuitive camera app that empowers you to have incredible photos. It comes with advanced and professional tools which create an amazing combination for the optimal experience. The app provides advanced image controls that enable you to click photos according to your preference. There are several professional camera tools like burst mode, timer, flash, HDR control, and configurable burst mode. These features take your photography experience to the next level.
3. Pro Camera+
This is a professional photo and video camera app which creates a perfect ecosystem on iPhone 14 series for incredible camera output. The camera is designed for everyday photography as well as professional uses. The Pro Camera+ app has manual, semi-automatic, and automatic modes for enhanced convenience. It comes with dual and triple-lens support. Further, you can capture perfect moments with the help of a self-timer.
4. Adobe Lightroom for iOS
This app has powerful features that empower you to capture and edit photos as well as videos. Adobe Lightroom provides several useful tools like sliders and present filters for a unique photo experience. The auto editor function enables you to improve your photo quality. The photo enhancer allows you to change your photo look and the color grading tools empower you to create an incredible look.
5. Snapseed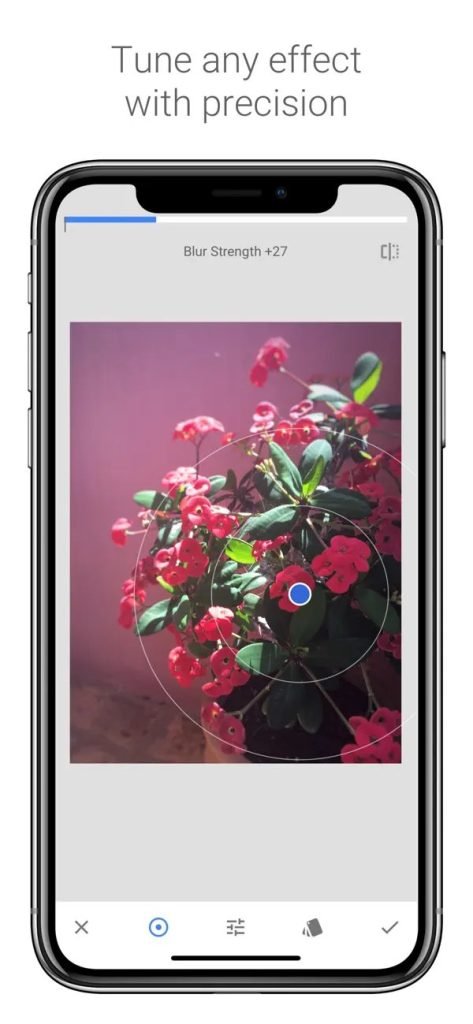 This is a professional photo editor app that comes with plenty of features that helps to gain the best from the iPhone 14 series. The app has 29 tools and filters and a selective filter brush. There are various tools in the app that you can use to edit, adjust, crop, rotate, and enhance your photo quality. The Snapseed has some interesting features like face enhancement, face pose, and black and white which lets you have a stunning photo experience.
6. Prisma
Prisma photo editor app is designed to turn your photos into a mesmerizing edit experience. There are pretty tools that empower you to have enhanced photo quality within seconds. The app provides almost 500 plus the latest styles to edit your photo to the next level. You can customize your photos according to your choice and preferences with the help of advanced tools. The most remarkable feature is background editing, this enables you to replace the background of the photo and add your favorite one. Further, there is a premium subscription too for enthusiastic users.