Fitbit Sense & Versa 3 brought exclusive features that we haven't seen on previous watches. The SpO2 function is not new to the other companies, but it recently came to Fitbit devices. The Google Assistant is now part of Sense & Versa 3 models. The company is now part of Google, and it promised to bring more features in the coming updates. With the additions of new functions, the App Gallery is filling quickly with new apps, watch faces, and games. In the recent, the Fitbit Gallery has witnessed a sudden increment in the quality of apps.
The watch faces to have grown with multiple numbers, and now we can dig many top-notch dials. Unlike Apple, Fitbit allows third-party developers to launch creative watch faces for smartwatches. As result, all the categories in the app store have plenty of options. If you are the person, who always wants to change watch faces on their smartwatch, then you will get the best options. I recommend you to download and use these best watch faces for Fitbit Sense & versa 3. Some clock faces will only support the Sense model, and some will run on both watches.
Best Fitbit Sense & Versa 3 Watch Faces
1. SpO2 Signature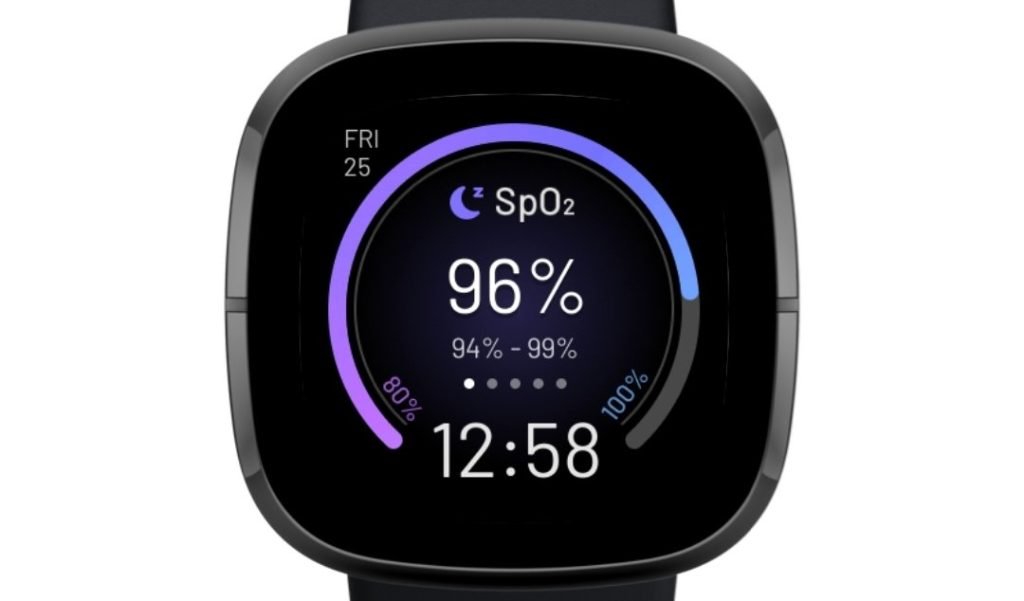 The Fitbit devices received blood oxygen monitoring at the beginning of the last year. Since then, Fitbit has been improving the use of the Spo2 function and its accuracy. Along with the official SpO2 app, the company has launched a couple of watch faces to access it from the first screen. In those dials, I recommend you Spo2 Signature clock face. It will show the SpO2 value on the screen along with many other results. It shows AZM results, heart rate data, walked steps, burned calories, and other values.
Get: SpO2 Signature
2. Bitmoji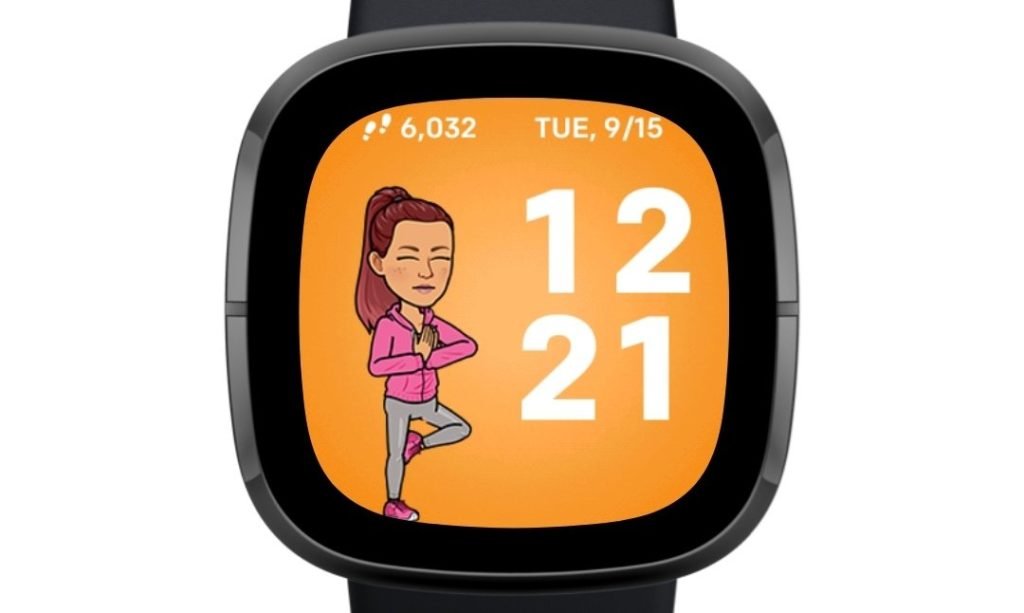 The Fitbit watches don't have custom watch faces like Samsung & Amazfit. Instead, you will get a Bitmoji theme to show your avatar. In the custom mode, you can set any wallpaper as the main theme, but in Bitmoji, you can set the Bitmoji avatar. It gives the option to choose any Bitmojis to show on different occasions. You can set it in normal mode, for sleeping, for a workout or running, and for other exercises. The display shows the day, date, time, steps, and Bitmoji. To connect to your Bitmoji account, you have to log in to it via Snapchat.
Get: Bitmoji
3. Abstract #3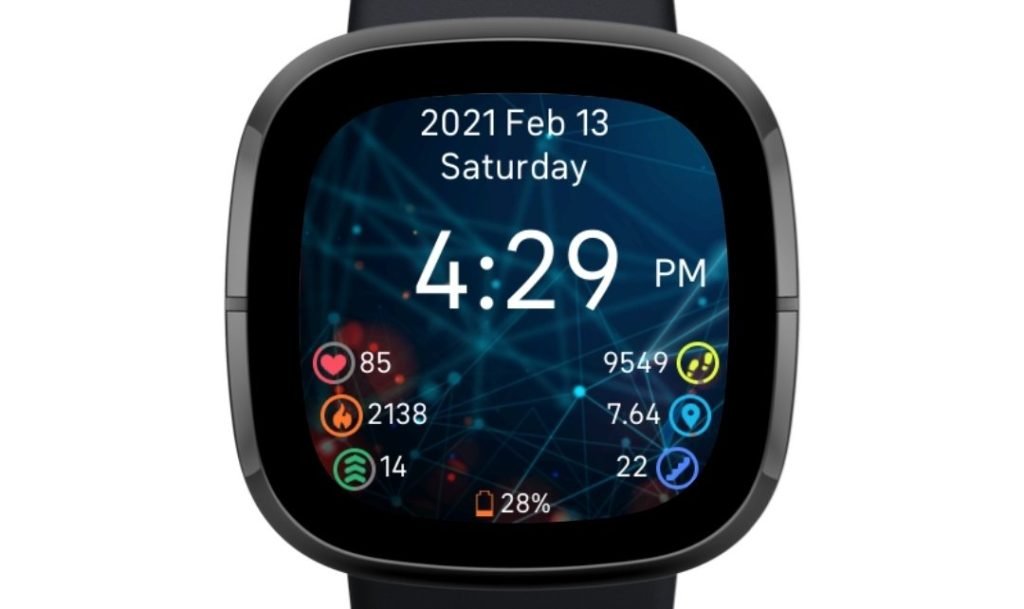 The developer has many watch faces in the store, and we like Abstract #3 the most. It arranges every information neatly on the first screen, and the background matches the data. Though it is paid theme to download, it sets many values on the smartwatch. Abstract #3 gives day, date, steps, time, burned calories, distance covered, customize colors, elevation counter, and goal tracker options to set. You have to make a one-time payment via the Kiezelpay account to use it. You will get more information about billing on the developer page.
Get: Abstract #3
4. Trio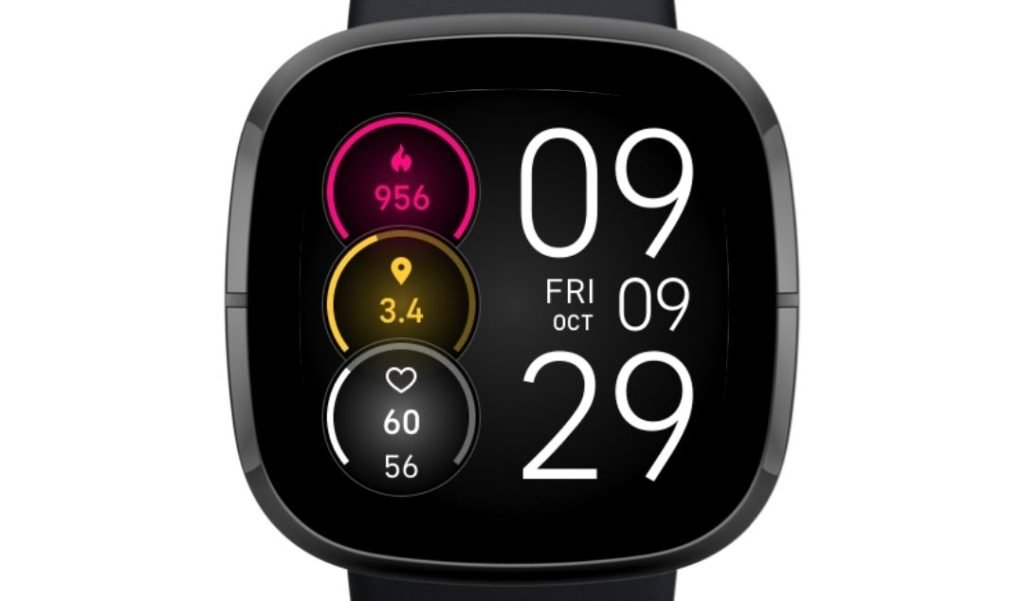 The name is simple for this clock face, and so its look. It holds an easy look on the screen and shows typical information. You won't see any catchy background or other designs, but you will get all the needy information. At a time, it will present three kinds of data, and you can choose them manually. On the other side, the time, day, and date are located. The background colors and stat colors are changeable from the clock settings. To buy a Trio clock face, you have to pay $1.49 via online payment methods.
Get: Trio
5. Solar Digital
Another clean and neat watch face for the Fitbit Sense & Versa 3 smartwatches. With the Solar Digital dial, you can set the timing with the daytime and nighttime. It serves limited stats on the front display, and you can customize it. You can show steps, calories, floors, active minutes, battery life, heart rate, and time formats from the settings. The app comes with a heavy price of $2.99 in the App Gallery, though for the limited time it is 50% off. Before purchase, it is better to use one hour trial on your smartwatch.
Get: Solar Digital
6. Digital Layers III
I have added this watch face because of its beautiful look. The Digital Layer III doesn't have too much information to serve, but the look is marvelous. It let you see steps, time & date, heart rate, battery percentage, and temperature. You can customize it with different colors and complications. For the premium look, set this clock face on your Fitbit Sense or Versa 3. To buy Digital Layers III, you have to make a payment of $1.59 in the App Gallery.
Get: Digital Layers III
7. Fitbit Eco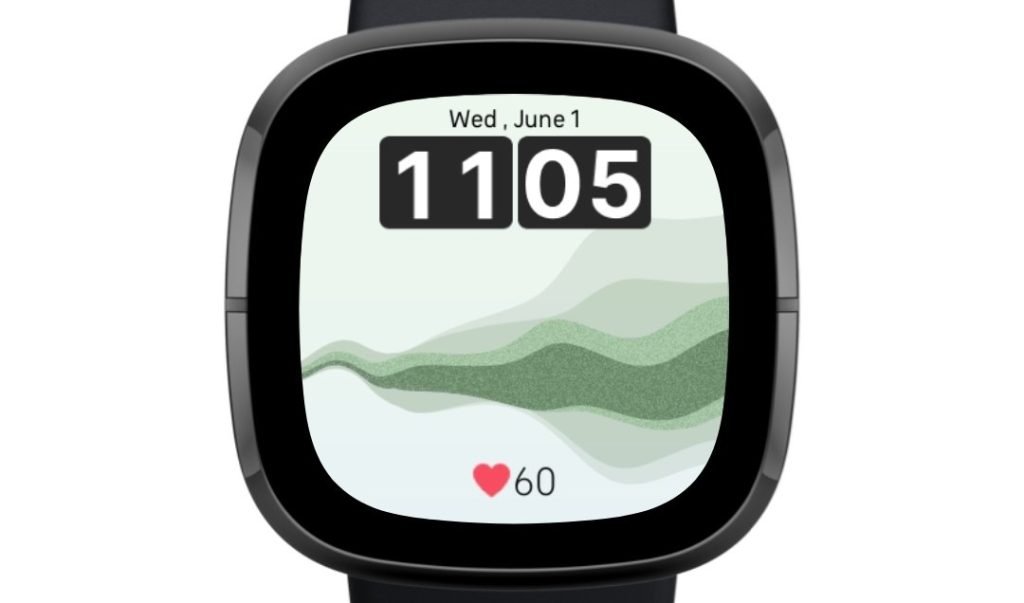 The new watch face from the company for outdoor walking. The Fitbit Eco dial is very simple and it will not do much. The main purpose of this theme is to show you how effective walking is for our nature. If you take a walk instead of taking a car drive, then it will show how much emission you have reduced by that particular step. The main screen supports steps, heart rate, Active Zone Minutes, date & time. I think it is a great initiative by the company to motivate users.
Get: Fitbit Eco
Not all watch faces in the Fitbit App Gallery support Fitbit Sense & Versa 3. It is easy to find dials for Fitbit Versa 2, Versa Lite, and Ionic than for these new watches. I have sorted these best watch faces for new watches to save you time.