The entry of the new Huawei Watch GT 2, Watch GT 2e & GT 2 Pro brought plenty of functions along with stylish built quality. Huawei break the relationship with Wear OS by Google and introduced its Light OS. In 2018 & 2019, the Huawei Watch & Watch 2 somehow became popular among users. The positive side of Wear OS watches is they get hundreds of apps to use with a smartwatch. Also, back in the days, we have ranked some best apps for Huawei watches. It is a drawback of Light OS that doesn't have any apps nor it has an app library.
Though there are not many apps in the Huawei library, it becomes much faster & lasts longer in battery life. It is the reason most users choose Watch GT 2, GT 2e & GT 2 Pro over Fossil Gen 5, Mobvoi TicWatch C2+ & other Wear OS watches. Now, you may be curious, if there are not many apps on the board, then how can we use essential apps. Well, don't worry, some third-party developers have built the best apps for Huawei Watch GT, Watch GT 2, GT 2e & GT 2 Pro smartwatches. In the future, Huawei & Honor may open up their library for developers, so they could create more apps, till then use these below apps.
Best apps for Huawei Watch GT 2, GT 2e & GT 2 Pro
1. Navigator for Huawei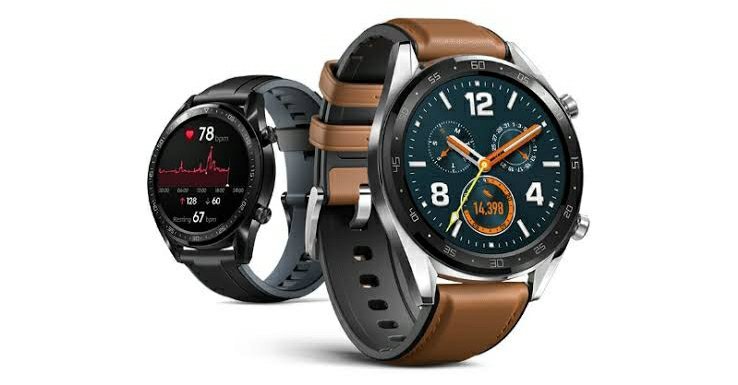 GPS & navigations apps are essential for many smartwatches, and users prefer watches that have GPS technology. The Navigator for Huawei Band & Watch promises you to deliver accurate Google Maps direction on the wearables. As per the description on Play Store, it shows you all the directions. For some advanced features, you go with its premium subscription though you may satisfy with the free version. It supports new watches along with Watch GT, Band 3, Band 4 & Band 4 Pro.
Download: Navigator for Huawei
2. HuawWatch Maps
Another app that gets help from Google Maps to let you see directions. The Apple Watch, Galaxy Watch & Fitbit supports the Here WeGo app. Here WeGo is a well-rated app and used by millions of users on smartphones as well as on smartwatches. The app HuawWatch Maps doesn't show you a full map on the main screen, instead, it gives notification about the direction. To get the notification, you need to download Google Maps on your smartphones, and then on Huawei Watch GT 2, GT 2e & GT 2 Pro enable app notification.
Download: HuawWatch Maps
3. Huawei Health
It is the first stop for your Huawei smartwatches. You can pair your smartwatch with smartphones by using the Huawei Health app. It is a common app for Huawei & Honor wearables, so you can connect Watch GT 2, GT 2e, MagicWatch 2, MagicWatch & all other smart bands. From the Huawei Health app, you can see your fitness data, app alerts, watch faces, and many other settings. You can install a Health app from the Android Play Store & Apple App Store. We don't need to mention the app here, that because without pairing your watch with it, you can't use it. still, many first time users need to know about it.
Download: Huawei Health
4. Huawfaces
With the launch of Huawei Watch GT 2 Pro, the company has introduced some of the new & fresh watch faces to all the smartwatches. You can set any themes from the library and all of them are free of cost. Now, one more third-party developer has come ahead to show its support for the Watch GT series. You can download the Huawfaces app from the Play Store to get more dials. Most of these faces have inherited from the other developers, but they all have combined in one place. You can choose your favorite watch faces from the app and give it your personal ratings.
Download: Huawfaces
We know this is not enough list of apps. We have to at least mention five apps from the store. The lack of apps stopped us here with only four apps, but we promise you to update the list. If you know of any new apps that support these smartwatches then inform us in the comment box below. We will update the article when we find out about new apps.