Back in the days, we always surf the internet on our desktop computers or laptops. Then after that, the trend moved to smartphones & tablets. Many users start to prefer smartphones to use the internet instead of a computer. The reason is simple. We can carry smartphones &, in some cases, tablet along with us. That's why it becomes easy to surf the internet or visit websites on mobile phones. Now in the last few years, we have moved towards the smartwatches to cut the many loads of smartphones. These days we can use Galaxy Watch, Apple Watch, Fitbit Versa 2, Mi Watch & even Fossil Gen 5 smartwatch to use the internet.
Now to talk about the specific Samsung watches, then since the Gear S2, users can use the internet with Samsung Internet for Galaxy Watch. The browser comes pre-installed on Gear S3, Gear Sport, Galaxy Watch, Galaxy Watch Active & Active 2 wearables. The tiny screens of watches are not ideal for opening the websites nor for watching the videos. Still, in the emergency, users can find it useful to visit the sites using the internet on smartwatches. Again, Samsung brought Wi-Fi on all its wearables, and some also support 4G LTE connectivity to load website pages faster. If you want to use the internet or open websites on Galaxy Watch, Galaxy Watch Active & Active 2, then follow the below steps.
Use the internet on Galaxy Watch Active 2
1. Open Galaxy Store on Galaxy Watch/Active/Active2
2. Download Samsung Internet for Galaxy Watch app
3. Use Google to search queries & to visit websites
4. You can Bookmark websites to visit later
5. An address bar to directly visit specific websites
6. Search queries with Bixby or Voice & Text input
7. You can also login to social media sites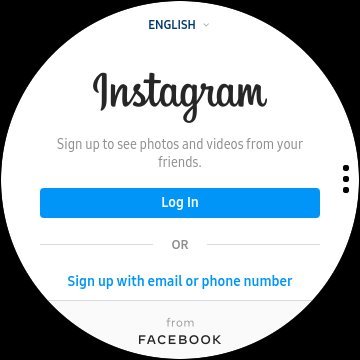 8. Show on Phone feature to open a page on a phone
9. Use Touch Bezel to zoom-in or zoom-out pages
10. You can also play videos like YouTube
You can perform all the tasks that you can complete on your Google Chrome, Apple Safari, or Opera Mini browsers. Watching YouTube videos, scrolling Instagram, Facebook, or Twitter social media accounts are also easier on the wrist. In the Settings, there are options to delete the Cache, Cookies & other credential data. Apart from that, there is an Edge effect feature to indicate the end of the content. If you are in a hurry or forget your phone in the home, then all of a sudden, you can use Galaxy Watch, Galaxy Watch Active, or Active 2 smartwatches to surf the internet.