The wait is over, and we can now finally know what Xiaomi's Mi Band 7 offers to users. The market has a couple of needy fitness trackers, but the users always look for the Mi Band series. The Mi Band 4 was a true successor in the series with plenty of new features. Later, Mi Band 5 launched with minor improvements and a larger screen. It was the Mi Smart Band 6 that introduced the SpO2 function, and again, increased screen size to 1.56-inch.
Since the Mi Band 4 smart band, there is no such huge difference in new features. Users hope from Mi Band 7 to receive some extra features in the same capsule. The smart tracker has now been officially announced in China. We know there are only a few differences between the Chinese variant and the international model, so we know which features we will receive. For you, I will explain the top 5 features of Mi Band 7, so you should decide to buy or stay with the current band.
Best Mi Band 7 Features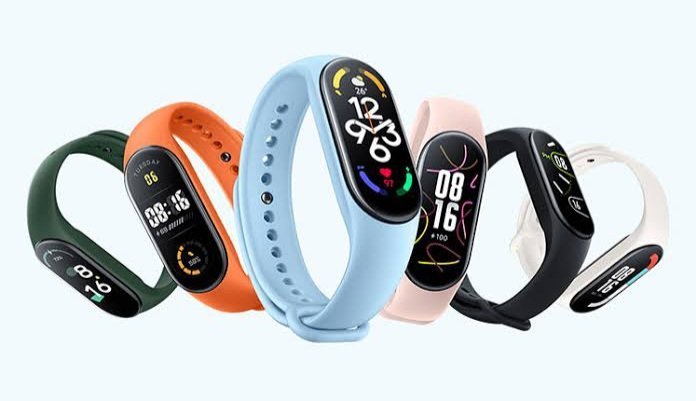 1. Bigger & better display
You may not have asked for a big screen this time. It is Xiaomi's legacy to increase the screen size of every Mi Band by some margin, and this is not exceptional. Band 6 has a 1.56-inch display, and Band 7 comes with a 1.62-inch display. Xiaomi's moto is to narrow the gap between fitness trackers and smartwatches, and it could be the first step in it. If you have Mi Band 6, then you will not notice screen differences. The display has a 490 x 192 resolution with 326-PPI density, and the usable area is 25% bigger than its predecessor.
2. Finally, Always-on Display has been added
In past, Mi Bands lack an always-on display feature. It is a crucial function for many users, and they use it in many areas. Some users prefer it during the workout session, so they don't have to open the screen every time to look at the score. Also, in workouts like swimming, it is good to keep the display on, when your wet hands can't open the screen. Previously, the company had given an automatic turn-off screen feature, but this one is more essential on many occasions. With an always-on display, you will lose more battery as it burns display in 500 nits brightness.
3. More workout modes
Okay, you may have purchased Mi Band 7 to show it to your friends or to look cool, but it is for fitness use. For whatever reason you have bought it, you can't deny its health features. It comes with SpO2, stress, menstrual cycle tool, heart rate & sleep rate features. Along with these fitness tools, it has 120 workout activities. In the previous model, we got 30 sports modes, and now the number reached 120 modes. You will get your preferred activities from the list.
4. Improved SpO2 function
On Mi Band 6, we received a blood oxygen saturation feature. On the new model, Xiaomi has improved it with a few additional features. It will now alert you when the blood oxygen level will go down. As per the medical book, your SpO2 score should be over 90%. If your score goes below 90%, then the tracker will notify you and alert you. This feature will cost battery life, but it is a must-have for all users.
5. It packed with a 180mAh battery
With an increased 180mAh battery, you should expect more power on your smart band. The enhanced battery power will let you use it for 14 days in simple mode. Of course, the result is excluding NFC, always-on display, and auto-detection modes. Xiaomi has packed a 180mAh battery to make a balance between a large display and its hunger.
These are the best 5 features of the new Mi Band 7 smart tracker. You can comment to us if you think there are more features to mention here.